Trumpeter playing 'The Circle of Life' from his balcony is a whole lockdown vibe
7 May 2020, 13:09 | Updated: 7 May 2020, 16:05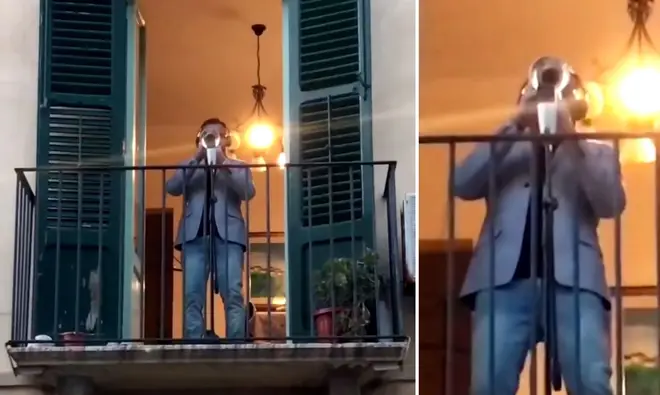 His beautifully rousing balcony concert filled the quiet, empty streets below...
The echoing sounds of a quarantined musician's lone trumpet playing 'The Circle of Life' swept this Italian city's empty streets yesterday, as many across the country are still being told to stay indoors.
Trumpeter Alberto Anguzza took to his balcony to serenade his neighbours with a rousing rendition of Zimmer's powerful opening tune to The Lion King.
The bright brass cover of the Disney classic (watch below) seems the perfect choice to provide us all with a much-needed musical tonic amid the current crisis.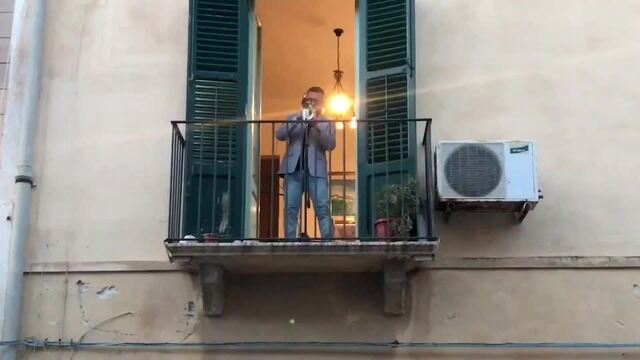 Trumpeter plays 'The Circle of Life' from his balcony in Italy
Read more: Belfast violinist surprises self-isolating grandad, they play a socially-distanced window duet together
It's not the first balcony performance from brass player Alberto, who gave his neighbours a stunning rendition of John Lennon's 'Imagine' in early March.
Watch the moving moment below.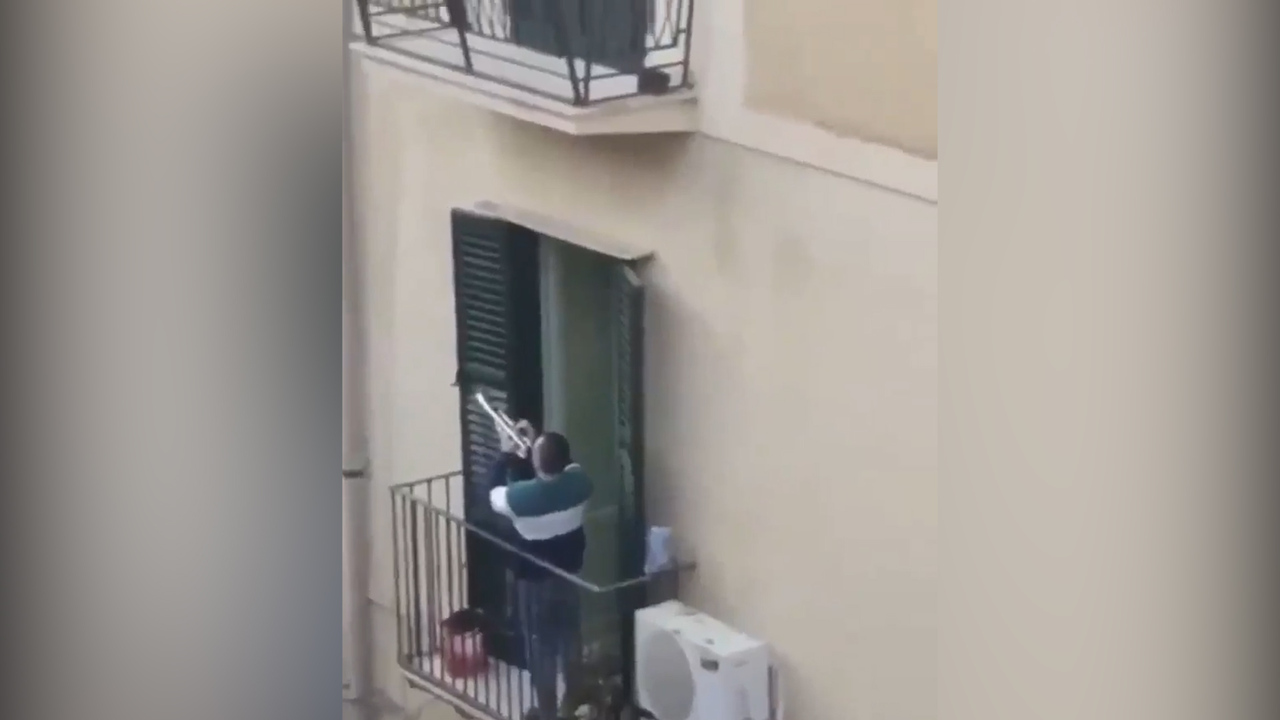 Man performs Trumpet concert from his balcony in quarantined Italy
Italy relaxed its restrictions on Monday, allowing more than four million people to return to work while cafes also reopened in Europe's coronavirus epicentre.
The country currently has a confirmed 214,000 cases of coronavirus, and nearly 30,000 reported deaths.