How to buy a piano – according to an expert
6 February 2018, 18:16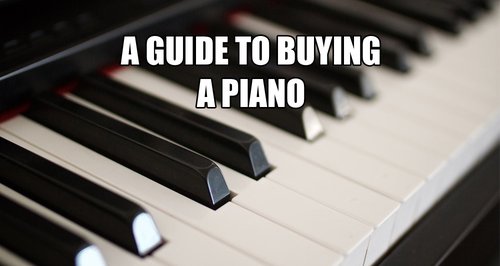 A well-made piano that sounds great is a great financial and musical investment. But it can be hard to work out which model is right for you. So we spoke to an expert and asked for a few pointers ...
Christian Blüthner owns and runs the Blüthner piano factory, a family-owned business in Leipzig, Germany.
After years of welcoming pianists to his showroom, here are the questions he recommends you should ask yourself before buying a piano.
1. Do you like the sound of the instrument?
It's very important to enjoy the sound of your own piano, to feel like it's speaking back to you when you play.
So even if you're not a professional player, you should always sit down and play the instrument properly before thinking about buying it.
Then, get somebody else to play it for you. "If you're struggling with the key and the notes," Christian says, "your mind is so concentrated on not making a mistake, that you can't really concentrate on the musical performance."
So, it's probably a good idea to listen to someone else play the instrument too.
2. How much space do you have?
A piano is also a piece of furniture, so you need to consider whether you have space for it in your home.
"I would always take a good-sounding upright over an average grand piano," says Christian. "Sound is much more important than any decorative advantages you might get from a grand piano."
Once upon a time, people had a special room for their piano, so they would buy large saloon models which took up two to three metres of space.
Nowadays, most of us aren't lucky enough to have a piano room, so baby grands and smaller grand models have become a lot more popular.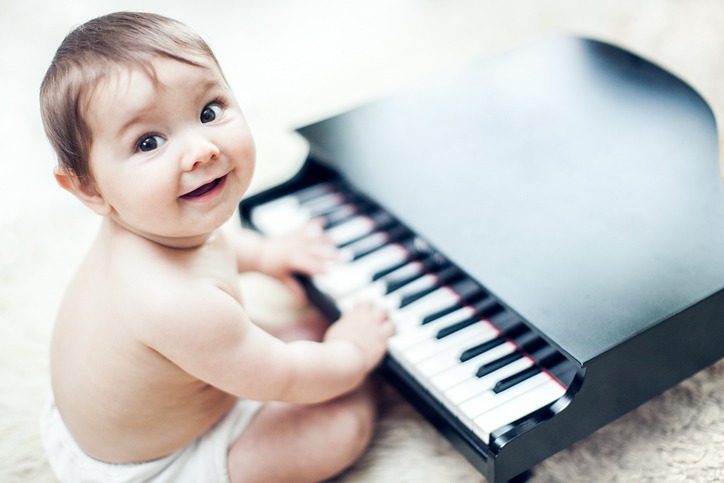 That's not what we meant by a 'baby grand'…
3. Who will be playing it?
If you will be playing the instrument yourself, remember it's important to be comfortable with it.
"It's not about showing the piano sales guy how much you've practised," Christian says.
"Even for beginners, the piano needs to talk to you, and you need to enjoy playing it, to take pleasure in your music lessons. You don't have to be a professional pianist to understand whether you like it."
When you're choosing your piano, try to play a variety of music within your range, and attack the keys differently to find out exactly what the instrument is capable of.
However, if the piano is for your son or daughter, here's what Christian suggests:
"If you're looking for a piano for your children and you don't really play – but don't want to miss the opportunity to provide musical education for your kids – probably don't start with a high-end piano, in case your child only plays the piano for a few years!"
4. Will it be in the family for generations?
If you're buying a piano as an investment to enhance your musical enjoyment, it might end up staying in your family for generations.
"You don't need to be a professional pianist to buy a nice, high-end piano," Christian says.
"We have customers who played a little bit in their childhood, forgot about it, went through their careers, reached a certain level, then remembered the pleasure they had from their musical experience. Sometimes, it's triggered by children, when they're at the right age to have their first lesson."
So, if your pocket allows it, it might be worthwhile investing in a model which can be used by your children and their children. Which leads us on to…
5. What's your budget?
Pianos that last a long time are now considered to be a great investment, not just in terms of cost, but in terms of the musical enjoyment, education and culture you're bringing to your home.
However, there is little transparency in the piano market, and instruments can cost anywhere between £500 and £500,000 (and sometimes, upwards!) – so it's important to work out how much this investment is worth to you.
If your budget is tight, some stores now offer down-payment and rental programmes. Or if your dream piano really isn't within your budget, Christian says, it could be worth going for a smaller model. It's better to buy a good-sounding baby grand or upright piano than a grand that breaks the bank.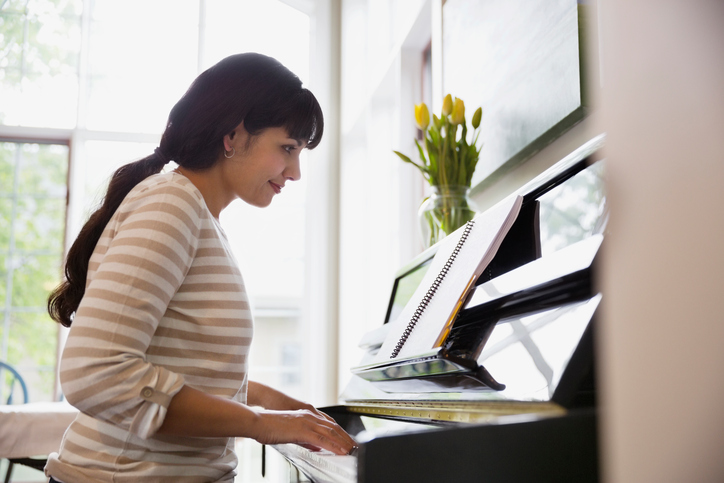 6. Look out for this certificate
If you want to make sure you're buying an original German piano, look out for the Bundesverband Klavier e.V. certificate (BVK for fun), known in English as the Association of German Piano Manufacturers. It guarantees you're buying a piano made by one of the top German piano manufacturers.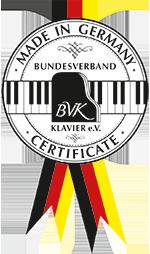 7. Get a second opinion
Once you're comfortable with the sound, size, price and quality of the instrument, get a second opinion on your purchase.
"If you don't feel comfortable taking advice from a salesman," says Christian, "Find someone who can help and guide you through your decision-making process, like a music teacher."
Buying a piano is a big investment, so it's worth considering all these aspects before taking the plunge! Then, once you've found the perfect piano, you'll be able to spend your evenings making beautiful music like this…
Find out more about Blüthner pianos on their website.