Courteney Cox casually melts Instagram playing piano at the Royal Albert Hall
9 December 2019, 17:39 | Updated: 9 December 2019, 17:41
Our little Har-Monica, playing keys on London's biggest classical concert stage. Could we be any more excited?
Courteney Cox just played the piano at the Royal Albert Hall, and it's much cooler than the rumoured Friends reunion.
The actress posted a clip of her playing on Instagram, ahead of rock band Snow Patrol's gig at the Royal Albert Hall on Thursday night.
Cox, best known for playing the iconic Monica Geller in Friends, joined partner and guitarist Johnny McDaid for a rendition of Snow Patrol's 'Heal Me'.
The clip, thanks to some 'clever editing', then merges into the band's actual live performance.
She captioned the video, which has been viewed over a million times: "It's only the Royal Albert Hall... whatever".
Buy now: tickets to Classic FM Live at the Royal Albert Hall >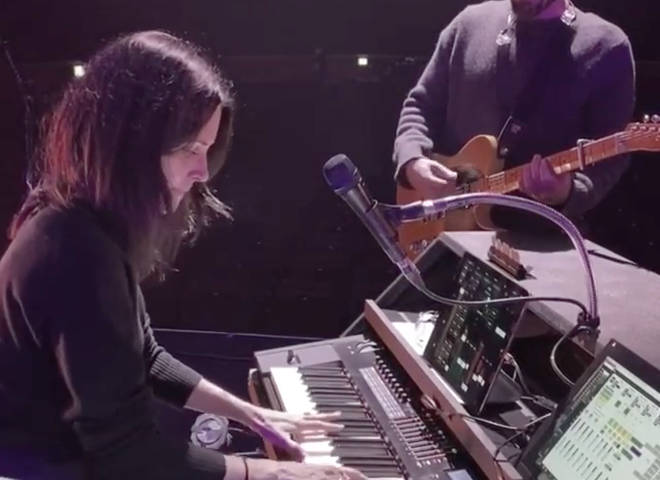 Bass player Paul Wilson commented, "Ha! Nice editing", while actress Julianne Moore wrote "Oh wow!".
Lisa Kudrow – aka Friends' virtuoso guitarist and singer-songwriter – also commented on the clip, writing: "Whatever whatever" with a clapping and heart emoji.
Read more: A definitive ranking of Phoebe Buffay's best songs from Friends >
Cox, it turns out, is also a dab hand on percussion. At the 1995 MTV Movie Awards, she opened the ceremony with a drum solo.
Hey, Monica doesn't get daunted by these things. She's breezy.