Classic FM Live 2020: tickets are now on sale
6 December 2019, 09:00 | Updated: 2 January 2020, 10:46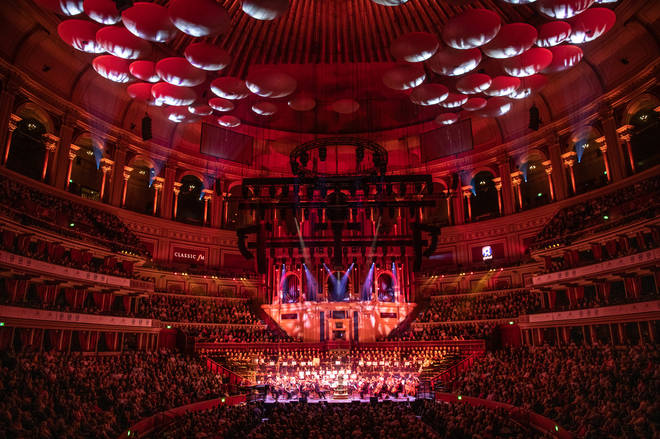 Get your tickets for classical music's night of nights, celebrating its twentieth anniversary at the iconic Royal Albert Hall in London in May.
Tickets are on sale for Classic FM Live on 18 May 2020*.
The evening will feature a fantastic array of international soloists, the Royal Philharmonic Concert Orchestra, and a whole host of classical favourites.
One of the world's most popular living composers, Sir Karl Jenkins, will conduct highlights from The Armed Man, which was premiered at the very first Classic FM Live in April 2000.
The concert will also include favourite melodies from Tchaikovsky's The Sleeping Beauty and Verdi's opera Nabucco, and a surprise superstar violinist will perform The Lark Ascending by Ralph Vaughan Williams.
This very special night will mark 20 years of Classic FM Live at the Royal Albert Hall.
A spectacular lights and pyrotechnics display will bring the evening to a close in magnificent fashion, to the sound of Wellington's Victory by Beethoven – the composer whose 250th anniversary falls next year.
With more special guests still to be announced, check for tickets for one of the biggest nights in the classical music calendar here.
* Official tickets are only being sold via the Royal Albert Hall website. It is not recommended you buy tickets from any other online ticket retailer.
Classic FM Live takes place on Monday 18 May 2020. Visit www.royalalberthall.com to check for tickets and find out more. Click here for full ticket terms and conditions.