This tiny pipe organ is made ONLY from paper and cardboard
22 February 2017, 09:41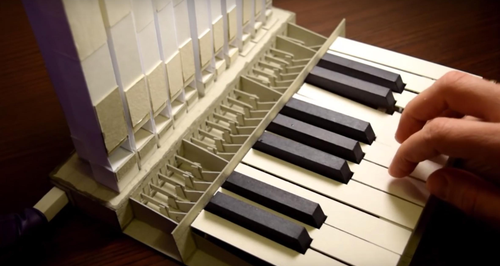 It's powered by an inflated balloon and it is the cutest sounding organ you will ever hear in your life.
There's nothing to beat the majestic sound of a pipe organ in full flow. But thanks to their inconvenient size, it's unlikely that you'd be able to fit one in your front room for your own playing pleasure.

Well, Aliaksei Zholner may have just found a workaround: a pipe organ made only from paper and cardboard, powered by an inflated balloon. It's a wonderful sound, a miracle of micro-engineering:
From the creator himself: "I'm not going to make a templates for this model, at least in the near future, because it is too hard to just print and assemble a working thing."

Well, Aliaksei, if you do decide to mass-produce, put us down for one.
You can see the beautifully detailed engineering process for this organ here.