13 unbelievable oboe solos you didn't even notice in pop music
26 September 2018, 17:52 | Updated: 27 September 2018, 11:11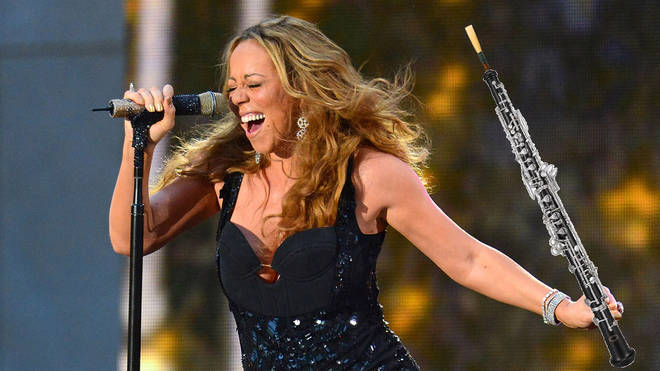 The oboe has been a regular fixture in classical orchestras since the Baroque era – but its melancholic, singing tone is also an essential ingredient in some of the best-known pop bangers.
These are the greatest oboe lines in pop music…
Natural – S Club 7

Before we get to enjoy the pop-tastic vocals of everyone's favourite S Club member (obviously Rachel Stevens, don't @ us), the 90s group presents us with something even more interesting: an oboe, playing an unexpected few lines from Fauré's Pavane. What a throwback.

The Sun Always Shines On TV – A-ha

You have to listen out a bit harder for this one, but the oboe plays an essential role in 'The Sun Always Shines On TV'. It helps to build up the suspiciously slow, melodic introduction, so it's even more of a surprise when the synthpop beats start flying in around the one-minute mark.

Read more: The 13 greatest pop songs (from a classical music perspective)

Kiss From A Rose – Seal

It's easy to miss it when distracted by Seal's intense, breathy vocals, but there's a lovely solo oboe which soars over the intro passage to 'Kiss From A Rose', an octave higher than the vocal line. It also comes back every time Seal sings that refrain.

Honey, Honey – Mamma Mia!

The singing sound of the oboe lends itself perfectly to this instrumental passage in the Mamma Mia! version of 'Honey Honey', which replaces Bjorn and Benny's singing part in the original. It's playful and ever so slightly yearning, and helps turn the song into one cracker of an ABBA cover.

Last Dance – Donna Summer

A fabulous summer disco track with… a wistful oboe-based introduction. Although unexpected, the oboe works perfectly here as a build-up to Donna Summer's iconic disco beats.

I Got You Babe – Sonny and Cher

While Sonny and Cher are looking at each other longingly singing the title words, there's an oboe parping away in the background. It's the perfect choice for one of the all-time greatest love duets.

Life In A Northern Town – The Dream Academy

'Life in a Northern Town', most famous for its chorus, is a song brimming with nostalgia, something that's mainly achieved, somewhat unexpectedly, with the wistful sound of an oboe. The instrumentation is dominated by acoustic guitar and various keyboards, but the oboe cuts through beautifully.

Crazy For You – Madonna

'Crazy For You' was the ultimate slow-dancing song of the 80s – but it would be nothing without the loving tones of an oboe in the first few bars. Listen, and swoon:

Happy Together – Turtles

There's a lovely little oboe line in this around 1:30, just before the third chorus. It's beautifully melancholy, and is followed by a great big blast of brass in the chorus. We like.

One Day I'll Fly Away – Randy Crawford

As well as some particularly great spiccato violins which appear later in the song, there's a glorious oboe solo which takes on the main melody before Randy's vocals come in.

Dandelion – The Rolling Stones

Instrumental breaks are always better when an oboe is involved, as proven by this nifty little woodwind solo in the B-side to The Rolling Stones' 'We Love You'.

Mariah Carey – Hero

It only lasts for about four seconds, but there's a beautiful soaring oboe that comes in at 1:26. It continues to dip in and out of the song in single long notes, perfectly complementing Mariah's belting vocals.

Handbags and Gladrags – Stereophonics

Does this have the most glorious introduction in a pop-rock song? We think so. Is it all thanks to a random oboist? Almost certainly.

It might not be an original song – 'Handbags and Gladrags' was written in 1967 by Mike d'Abo and made famous by Rod Stewart in '69 – but it's certainly an original interpretation. The oboist who features in this version plays the line beautifully legato, creating a sense of yearning that wasn't *quite* there in previous versions.