When two musicians found an abandoned country church, they knew what to do…
24 June 2020, 14:53 | Updated: 24 June 2020, 15:04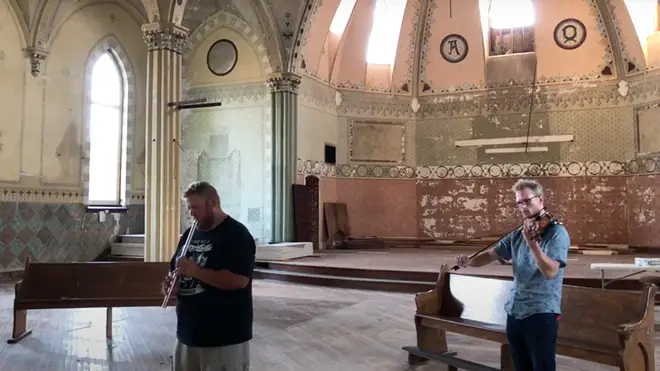 When a building has acoustics this good, there's only one thing to do: take out your instrument, and play.
If you're in need of a moment of calm, have a listen to the unearthly sound of a viola and an Irish low whistle echoing through this abandoned country church.
St Hedwig's, located just outside the small town of Thorp in the state of Wisconsin, US, has been abandoned since 1974 and was slated to be torn down.
"The building sat boarded up and forgotten," flautist Paul Harvey tells Classic FM. "However, the acoustics in the sanctuary were too beautiful to go without a fight."
Paul, who grew up in Thorp, decided to pay a visit to the church and its nearly 200-foot steeple, known by locals for its stunning acoustics. Together with violist Chris M, he played the classic hymn 'Amazing Grace' (watch below).
Read more: Watch organist play 'Nimrod' on Asia's largest pipe organ >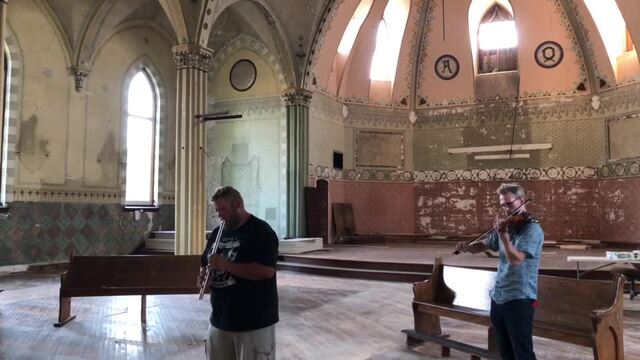 The acoustics in this abandoned church are out of this world.
It's probably the last time we'll get to hear the steeple's acoustics in all their current glory, as the church is soon to be restored and turned into a recording studio – through the preservation work of The Hands Foundation.
And this final, spine-tingling performance from Paul and Chris seems the perfect send-off.
Read more: Spine-tingling 'Amazing Grace' rings out through streets >
"I had never met the viola player until just a few minutes before we played together," Paul adds. "He had come up nearly one-thousand miles just to play in that space.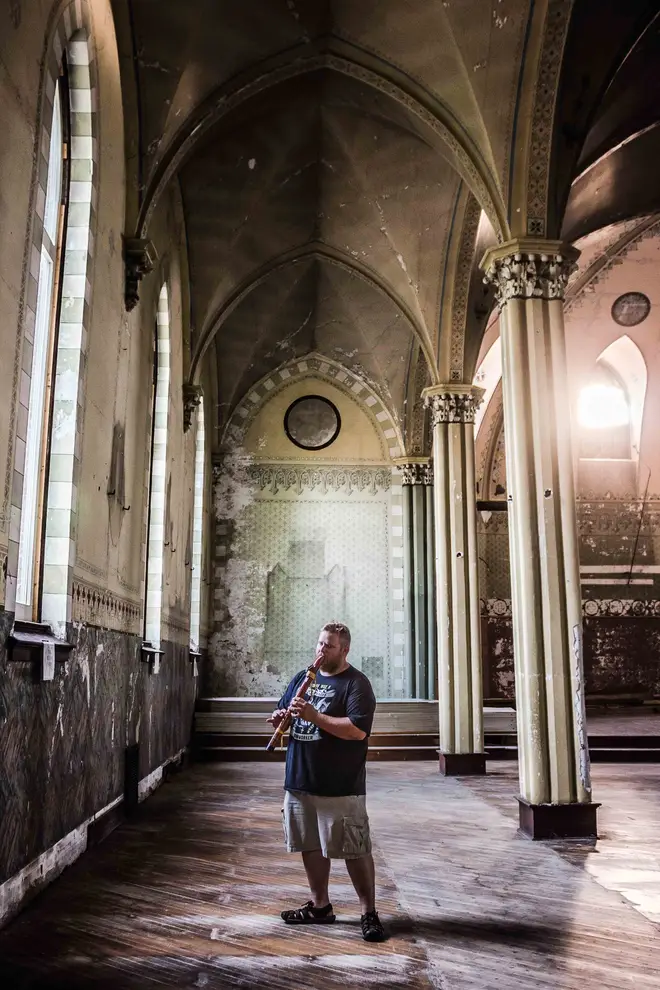 "We looked at each other and immediately knew we had to play 'Amazing Grace'.
"Playing that haunting tune in that haunting place sent shivers down my spine and you could feel the peace flow even in the recording."
In troubled times, this is music to calm the soul.