Lizzo is eyeing up pop star Adele for a duet – on the flute
6 February 2023, 16:23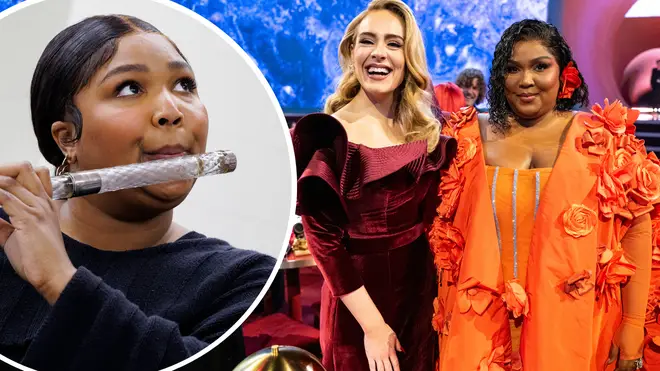 The Grammy winner has expressed a desire to showcase her flute-playing talents in a collaboration with Adele.
During a recent interview, superstar singer and flautist Lizzo expressed her desire to collaborate with her friend and fellow pop singer. Adele. But rather than a vocal duet, Lizzo wants to harness her flute-playing skills in the collaboration.
Last month, Lizzo told the Sunday Mirror: "What I'd do with Adele is play the flute. I'd play flute as she is that kind of artist." But the artist said that they had not yet talked about it.
As musical fate would have it, the two artists sat next to each other at Sunday's Grammy Awards and were seen engrossed in conversation throughout the evening, fuelling the chatter around a possible collaboration.
Lizzo has a strong background in classical music. The Michigan-native began playing the flute in middle school, practising for hours a day, and becoming "obsessed with being the best", in her words.
She then spoke about how she continued playing through middle and high school while her peers quit for other extracurricular activities, earning her an often-used title of band geek.
Read more: Beyoncé eclipses legendary conductor Sir Georg Solti's Grammys record – with 32 award wins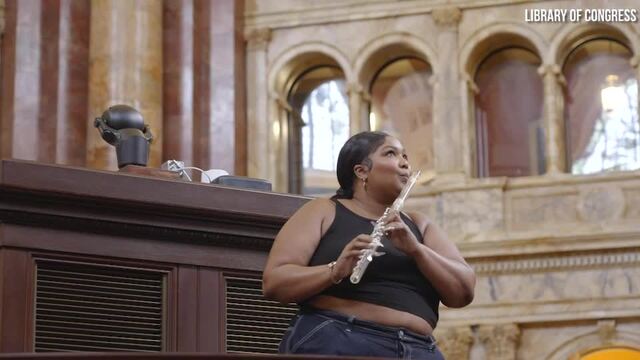 Lizzo performs on the flute in Library of Congress reading room
In a CBS interview from 2019, Lizzo describes learning to play via albums such as Sir James Galway's The Man with the Golden Flute, learning to play by ear and then matching the notes on the music.
Lizzo once had aspirations to hone her skills at the Paris Conservatory, after years of studying with the principal flautist for the Houston Ballet during her time at the University of Houston, where she was a member of the marching band.
She said she always preferred playing as part of an ensemble rather than as a soloist, saying that she "would get goosebumps when playing pieces".
For more iconic flute moments from the pop star – take a look at the time she performed Debussy on the Met Gala red carpet, and played a 200-year-old crystal flute from the Library of Congress.
Having just won her first Grammy, the music world is eager to hear what Lizzo might do next. Could she return to her instrumental roots in a duet with Adele? We certainly hope so.