'Tchaikovsky and Shostakovich make me feel alive' – hip-hop star Lizzo
21 January 2020, 22:35 | Updated: 29 June 2022, 15:16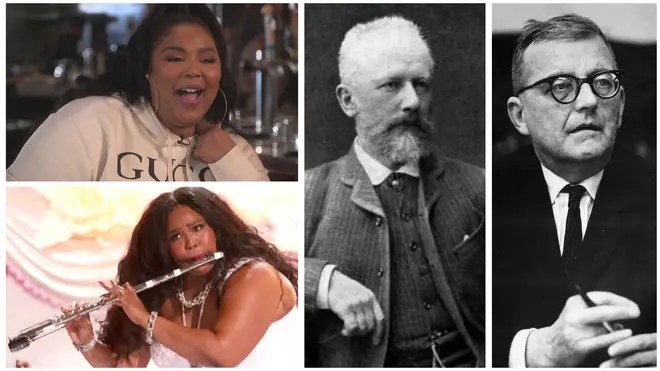 The singer, rapper and classical flutist name-checks a few of her symphonic heros, in an interview ahead of the 2020 Grammy Awards
Lizzo's music is dominating the pop charts, and her messages of body-positivity and self-love are all over social media. And to that mix we can now we can add positive messages of 19th- and 20th-century Russian symphonic music.
"I was a band nerd", she told CBS This Morning's Gayle King in an interview which aired on Monday. "I was so good at flute, my dad wanted me to be this contemporary flutist."
And with a nod to her classical passions, she added: "I love classical music: Tchaikovsky, Kalinnikov, Shostakovich. It makes me feel alive."
Read more: 10 of the best pieces of classical music ever written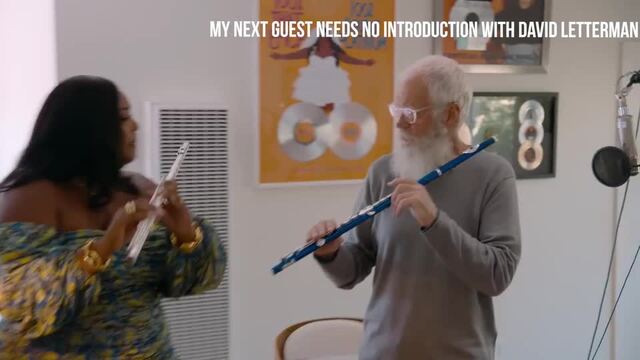 Lizzo shows off playing her flute
The 31-year-old singer, rapper and instrumentalist also spoke about experiencing depression, after the death of her father when she was 21. She told King that she dropped out of music college, lived out of her car, and felt she didn't have a purpose in being a musician.
But it was music that helped pull her up again. She answered a Craigslist advert to be a band's vocalist, despite having very little singing experience, and found her voice.
"I just went for it... full throttle… no technique, no intonation, no control."
And the band loved it. In the interview, Lizzo says she went on to refine her vocal tools and technique. 2019 was the breakout year for Lizzo, with viral TV performances and her single 'Truth Hurts' reaching the top of the US Billboard Hot 100 chart.
In December she was named TIME's 2019 Entertainer of the Year. Lizzo's eight Grammy nominations are the most for any artist at this year's awards.