Watch this flautist make a whale come to the surface (and almost knock her over)
21 July 2016, 14:37 | Updated: 6 January 2017, 14:45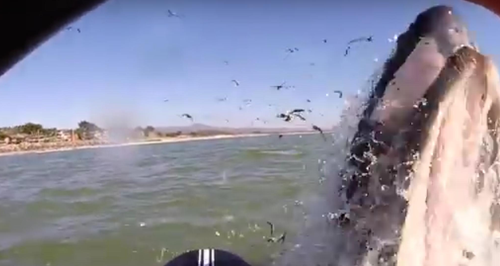 Viviana Guzman calls herself FluteQueen, but she might want to reconsider a name change to WhaleQueen after this.
She spends her days floating around the coastlines of California, playing her flute (as one does…) to try and encourage the local whale wildlife to come to the surface. And on this occasion, it really, really worked:
Fortunately she had an accomplice on a nearby paddle board to capture the moment from another angle.

However, her flute is not visible, and there's some new-age-y soundtrack over the video itself, so we'll never know what particular Bach badinerie it was that coaxed the animal from the depths.