This portable double bass breaks into separate pieces – so you can travel with it
16 January 2019, 14:29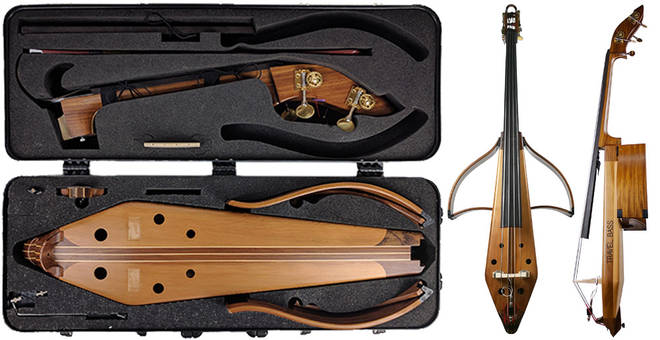 Someone has invented a double bass which breaks down into separate, portable components. Could this put an end to musicians' travelling woes?
A team of luthiers from Parma, Italy have designed the world's first portable double bass.
The instrument, known as the TravelBass, breaks down into separate components which can be stored in a custom case for travel.
The TravelBass is expected to make life easier for travelling double bassists. On their Kickstarter page, the team say that although the case slightly exceeds normal carry-on luggage measurements, it is small enough to fit into aircraft overheard lockers.
The hard case has also been designed to survive life in the hold.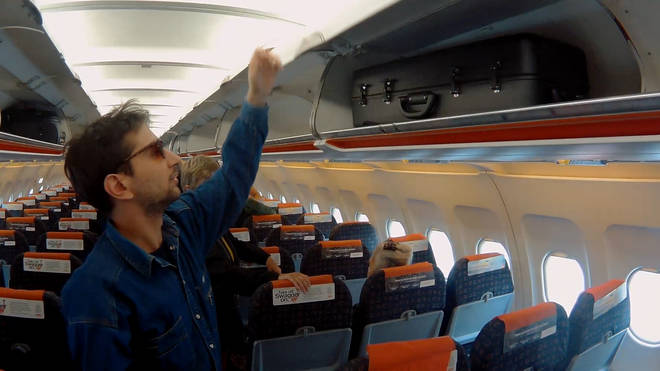 A video on the team's Kickstarter page pledges the TravelBass can be mounted and dismounted in less than five minutes, when the musician arrives at their destination.
"This is possible thanks to the neck mounting system and its cut fingerboard, that allows it to greatly reduce the obstruction of the neck. It's a real game-changer," the team says in the video.
The instrument itself is made using cedar, maple and ovangkol wood – selected for their resistance, lightweight and acoustic properties.
It boasts a powerful, hollow acoustic chamber, which was constructed using a similar method to that used in Italian violins.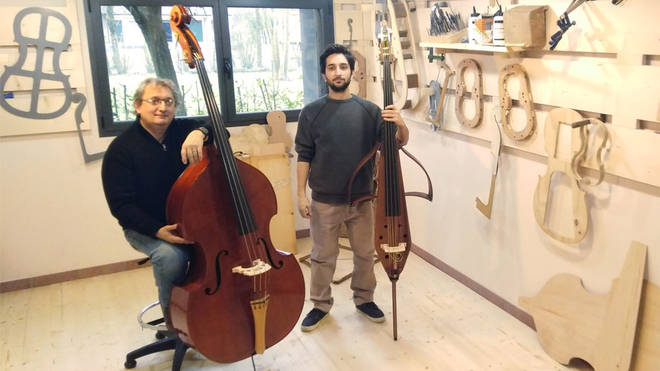 Other features on the instrument include:
- An ebony fingerboard that splits into two parts
- Two adjustable shaped shoulders, for familiar shaping
- Adjustment screws
- A maple bridge, which slots into holes in the body
- An endpin which reaches the floor
TravelBass is currently raising funds for the instrument on Kickstarter. They say the double bass will start at around $3,449 (£2,700), with shipping estimated to start in September.
The invention follows a number of incidents involving musicians travelling with their instrument – from a violinist who was kicked off a flight after refusing to check in his $80,000 instrument to a musician who was made to carry her instrument on her lap during a Ryanair flight.