Conductor Marta Gardolińska: "Our jobs are similar to those of sports people – it's high pressure and physical strength is needed..."
12 September 2019, 17:17 | Updated: 13 September 2019, 14:13
How A Sporting Life Contributes To Conducting | Marta Gardolińska | Classic FM
BSO's Young Conductor in Association, Marta Gardolińska, goes back to basics and answers all our burning questions about conducting, including what the different beating patterns are for and how a life dedicated to sport has made her the conductor she is today.
Conductors are seen at the helm of orchestras, choirs and various ensembles at most concerts we go to.
But – what is the role of a conductor? Why do they beat different patterns? And how do their arm movements hold together groups of often over a hundred musicians in a glorious symphony of sound?
We talk to Bournemouth Symphony Orchestra's Young Conductor in Association, Marta Gardolińska, who explains all. But first, she reveals how a life dedicated to sport has contributed to her career in conducting.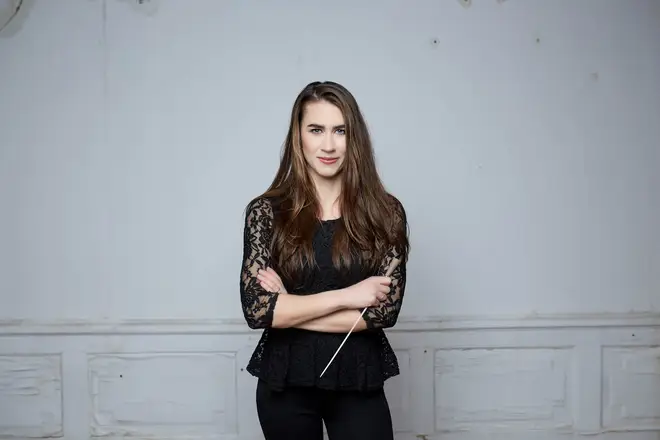 How does sport contribute to a career in conducting?
From a young age, Gardolińska studied sport alongside pursuing her passion for music.
She took part in swimming from the age of three, acrobatics from five, and on the side she did running. Later on, she even took up skiing and basketball.
And all that time, she was also learning to play instruments (piano and flute), before studying conducting at university.
"Conducting can be quite stressful and demanding physically. The thing that kept me sane [studying conducting] was actually dance training – for example, hip-hop – and football matches."
"Eventually I managed to link both passions in my postgraduate course, Music Physiology, which dealt with wellbeing, health, and proper maintenance of mind and body for musicians."
During the course of her studies, Gardolińska ended up getting a tennis elbow from tension she allowed to creep into her conducting and piano playing.
"Standing in front of a group of 80 people for the first time is a stressful situation, and knowing how to control your body, and how to help yourself in a moment like that is really important," the conductor explains.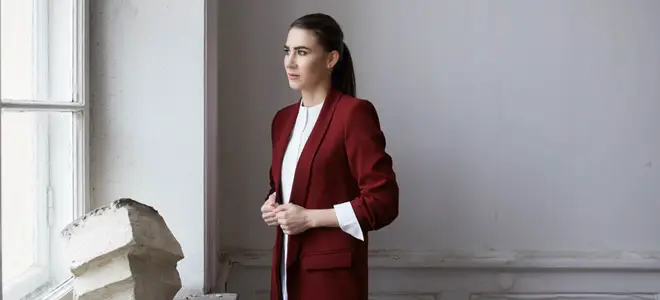 Combining her thinking around physicality and music transformed Gardolińska's conducting.
"I got all of these tools to prepare myself, release tension afterwards, and do workouts and warmups at the beginning of performances, with stretching at the end."
What are the similarities between sport and conducting?
She points out strong parallels between a career in conducting and a career in sport:
"Our jobs are very similar to those of sports people – it's high pressure and a lot of physical strength is needed for a long concerto."
She adds: "We stand in positions that are not necessarily natural physiologically, so we should aim to have the means to bring our bodies to the optimum."
How do you prepare for conducting physically?
Gardolińska has three top tips for conductors. Start off by learning to breathe all over again – go back to basics to breathe in and breathe out, and clear your mind.
Then, play sports to improve your strength, and – perhaps most crucially – take care of your hearing, especially in the context of loud rehearsals and performances.
What Is A Conductor? | Marta Gardolińska | Classic FM
What is a conductor?
"A conductor is a leader," Gardolińska says.
"They are the person that makes sure the orchestra is communicating within itself and is giving a joint, clear message to the audience," she explains.
Movements through body, and the baton a conductor holds, are crucial for a conductor to communicate.
What does a conductor actually do?
Through these movements, conductors essentially communicate how they feel to an orchestra, which works as a musical team to pass this on to audiences.
"By us expressing feelings, we induce the same feelings in the orchestra, who send it over to the audience."
What are the different beating patterns a conductor uses?
"On a very basic level, conducting consists of a couple of beating patterns that depend on the metre in which the piece is written – we conduct in two, and three, four, five, and six, etc," Gardolińska explains while demonstrating (watch above).
She goes on to explain that the right hand is responsible for the beating pattern, while the left hand is responsible for phrasing.
Marta Gardolińska is Bournemouth Symphony Orchestra's Young Conductor in Association, and conducts the orchestra in works by Schubert, Beethoven, Haydn, Mendelssohn and others from 12 September 2019 onwards. Visit bsolive.com to find out more.