When you're a cellist stuck at home with a load of puppets…
30 March 2020, 13:45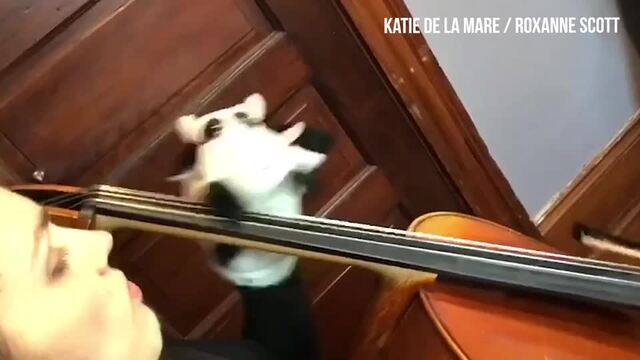 When you're a cellist stuck at home with a load of puppets…
Self-isolating musicians, take heed.
As musicians around the world are quarantined in their homes, life without their orchestral buddies is proving to be difficult.
And all this time alone with their instruments is driving some exceptional creativity.
One cellist – name, Katie De La Mare – employed the assistance of some unexpected musical friends for her video.
The clip, which went viral on Facebook, is captioned: "I'm stuck in a room with a cello and a bunch of puppets. This was only a matter of time…".
In the video (watch in full above), Katie is joined by a shark puppet for a duet of the Jaws theme, a rather sinister teddy bear for the 'Teddy Bears' Picnic', and a toy chicken for the famous 'Chicken Dance' song.
Stay safe, Katie, and thank you for bringing us music and laughter. We need both.