Watch this cellist play a haunting multi-screen arrangement of a Fauré fugue
28 March 2017, 12:34 | Updated: 28 March 2017, 12:36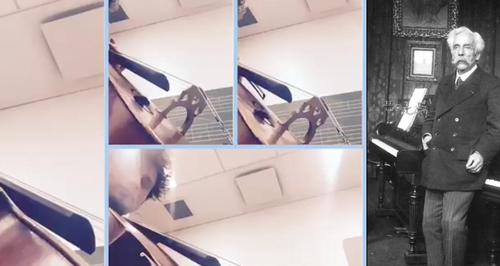 Fauré, arranged beautifully for cello. And did we mention he plays all four parts himself?
YouTuber Mark Serkin has created a beautifully eerie arrangement of Fauré's Fugue in A minor.
Written by the French composer at the very beginning of his career when he worked as a church organist, the fugue is in four parts and originally composed for piano.
Even though the piece was composed in the late 1800s, it's now been given a 21st century twist with the help of an app, allowing Mark to play and record all four parts by himself - who need's the rest of a quartet anyway?
Check out the video below, and if you enjoy this clip, take a look at this 8-part cover of Ed Sheeran's Shape of You or these four flautists playing Bizet using a similar app.