Who is the opera singer on Britain's Got Talent 2019? Meet Faith Tucker
29 May 2019, 11:59 | Updated: 29 May 2019, 12:01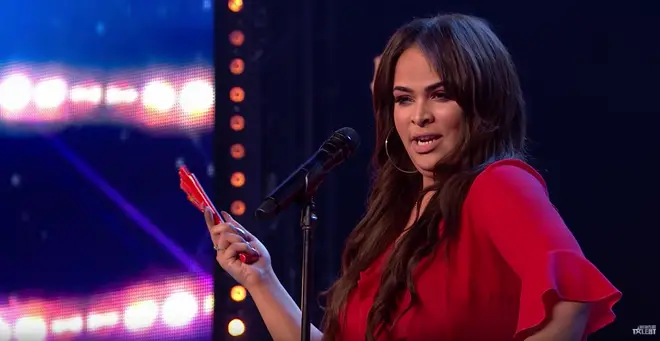 The sixth form student impressed the judges with an operatic performance of 'Granada' at her first audition, and 'Sei Tu La Ragione' in the semi-final.
Faith Tucker, an 18-year-old singer on Britain's Got Talent, stands out among this year's contestants for her surprisingly mature, operatic voice.
In her first audition the sixth former sang 'Granada', a 1932 song by Mexican composer Agustín Lara which has been famously performed by José Carreras, Luciano Pavarotti and Frank Sinatra.
The judges were astonished by Faith's audition, with Declan Donnelly exclaiming "I wasn't expecting that!". She sailed through the first round of the ITV talent show, winning four nods.
Last night, in the third night of the semi-finals, Faith re-appeared on the show singing 'Sei Tu La Ragione', an Italian song. She received a standing ovation from all four judges. However, she failed to get the public vote, and was knocked out of the competition by teen magic group 4MG and comedy singer Siobhan Phillips.
Who is Faith Tucker?
Faith is an 18-year-old sixth form student from Nottingham. She recalls singing opera from a very young age, saying she used to sing along to her grandmother's Maria Callas recordings in the car.
She told the Mirror: "My parents always knew I had a high voice – my dad used to say I would screech notes in his ear."
Faith said she sees herself as a classical crossover artist. "I'd love to be a 'popera Beyonce'. I love her and she is who I listen to and aspire to be like. I'd love to perform for her."
She sang at Gregg Wallace's wedding
It was recently revealed that Faith sang at Gregg Wallace's wedding. The MasterChef host approached her after being moved when he heard her sing at a charity gig, aged 16.
Faith said: "I sing for a charity called Rainbows Children's Hospice and he introduced himself and said he'd been in the audience. I'm not a massive MasterChef fan but obviously still knew who he was.
"He asked me to sing at his wedding. I was overwhelmed but assumed he'd forget about it – but he didn't. He asked me to sing 'I Will Always Love You' and three other songs he thought Anne-Marie would enjoy."