Who is Daniel Emmet, the multilingual classical singer on America's Got Talent?
3 September 2018, 02:41 | Updated: 3 September 2018, 02:46
The classically-trained singer wowed audiences with his first audition in Season 13 of America's Got Talent. Here's everything you need to know about classical crossover artist Daniel Emmet.
Daniel Emmet is a 25-year-old classical crossover singer who has turned heads on America's Got Talent (Season 13) with his rendition of Il Divo's 'Passerà'.
Daniel is a composer and lyricist, who has learned to sing in seven languages. He says on his website: "For me, music is not only humanity's only true native tongue - it may be our best hope to ultimately recognize our own humanity in others.
"I don't want to be quarantined with only those I know, and disconnected from those I don't. I want to share my love of music in all its forms, in hopes of reminding us all of what bonds us together instead of what separates us."
Daniel previously auditioned for Season 6 of AGT, making it through the first auditions, but his performance was untelevised.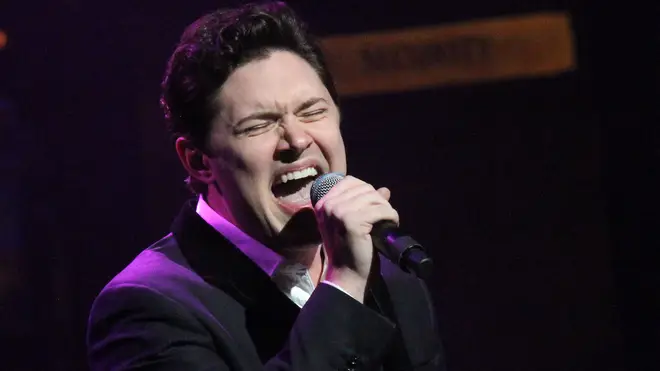 What did Daniel Emmet sing in his first audition?
Daniel sang his original song 'Amante', but Simon Cowell stopped his audition and asked if he had a second song.
When Daniel said he did not, Simon suggested a song called 'Passerà', written by Aleandro Baldi. The song was most famously recorded in 2004 by Il Divo, who were formed by Simon Cowell for Syco Music.
Simon asked Daniel to learn 'Passerà', and come back to perform it later on that day.
Daniel wowed the audience with his second performance, and Howie Mandel, Mel B, Heidi Klum and Simon all voted Yes, sending Daniel through to the next stage: judge cuts.
Daniel sings 'I Don't Want to Miss a Thing'
Daniel was cut after his first audition, but the judges brought him back as a wild card. He proved his place on the show with an operatic Spanish version of Aerosmith's 'I Don't Want to Miss a Thing'.
Daniel Emmet: Singer Performs "I Don't Want To Miss A Thing" In Spanish - America's Got Talent 2018
What are the lyrics to 'Passerà', Daniel's Emmet's second audition song?
Passerà, passerà
Se un ragazzo e una chitarra sono lì
Come te, in città
A guardare questa vita che non va
Che ci ammazza d'illusioni
E con l'età delle canzoni
Passerà su di noi
It will pass, it will pass
If a boy and a guitar are there
Like you, in the city
Watching this life that doesn't work
That kills us with illusions
And with the age of songs
It will pass over us.
See the full lyrics and translation here.