Why was Amy Winehouse's voice so unique? We ask a professional singer
24 July 2019, 17:34 | Updated: 24 July 2019, 21:57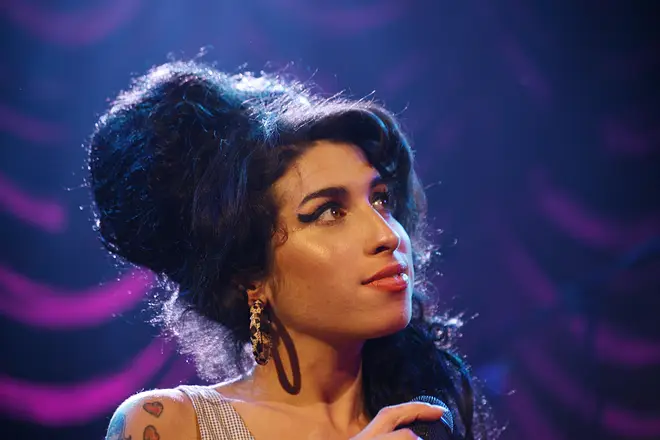 Eight years after popular jazz singer Amy Winehouse's death, we enlist an expert to reflect on her powerful and frankly irreplaceable voice.
Amy Winehouse tragically died on 23 July 2011 at the age of 27.
The popular jazz singer shot to stardom in 2003 after her first studio album, Frank, was released and won her a raft of nominations and awards, including the Ivor Novello that year.
Winehouse was immediately distinctive, both in terms of music – in an era dominated by girl and boy bands hers was an incredible, authentic and big-selling jazz voice carrying the most original lyrics out – and style, with her winged eyeliner, beehive hair and growing collection of tattoos.
More than Frank, it was Back to Black that solidified Winehouse's place firmly comfortably-alongside-but-also-outside jazz, and into popular culture and mainstream mass consciousness.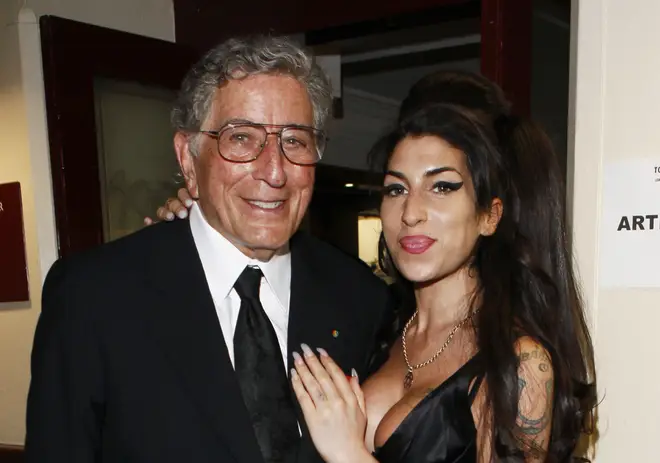 Singles 'Rehab', 'Back to Black' and 'You Know I'm No Good' were among those that made her huge. Later came 'Valerie', the Mark Ronson-produced cover Winehouse did of Liverpool Indie band, The Zuton's song in 2007.
What ensued for the singer was a life under the spotlight plagued by paparazzi chases, pressure from tabloids and fame shadowed by ultimately destructive behaviours.
Alongside all of this was, of course, that voice. It always came back to that utterly unmatched, rare and modern-yet-powerfully-nostalgic— jazz voice she had.
"The week before Amy Winehouse died, I heard Tony Bennett on the radio saying what a joy it had been to record with her, and acclaiming her as one of the finest jazz singers he'd ever heard," Classic FM presenter and professional soprano Catherine Bott says. "He said he looked forward to future collaborations – but it wasn't to be."
Before her incredibly sad death, Winehouse performed and recorded with Bennett for his studio album, Duets II, which also happens to feature the most famous timeless voices you can think of, from Michael Bublé and Andrea Bocelli, to Lady Gaga and Norah Jones.
"Jazz wasn't the repertoire I associated with Amy, back then," Catherine Bott admits. "But thinking about it, Bennett was right: she had one of those voices that's instantly recognisable."
Below, Catherine offers deeper insight into some of Amy Winehouse's voice in some of her best loved songs.
'Rehab'

'Rehab' was everywhere in 2006 and after. The massive track took Winehouse's voice into the realms of mainstream pop/RnB and was an incredible display of powerful vocals and soulful expression.

"She made every note – every word – deeply personal in this song," Bott says.

'Someone to Watch Over Me'

Amy Winehouse - Someone To Watch Over Me (Original Demo)

From the power behind the opening 'Rehab' lyrics – "They tried to make me go to rehab / I said no, no, no" – Winehouse's voice could go as vulnerable and soft as anything.

"In her cover of Ella Fitzgerald's 'Someone to watch over me', the vulnerability in her singing is incredibly touching," Bott tells us. "She is a great artist."

Even though Winehouse's voice evokes a nostalgic trad jazz feel, it's as fresh and modern in this song as all of Amy's work. Stunning.

'You Know I'm No Good'

Amy Winehouse - You Know I'm No Good

'You Know I'm No Good' is Amy's jazz voice at its best married to the beats and edge of a modern banger ­– ooh, that catchy brass riff gets us every time.

Her voice carries all the wavers and jazzy grace notes we love. And then that emotion she packs. Just – wow.

'Valerie'

Mark Ronson ft. Amy Winehouse - Valerie (Official Video)

Paired up with Mark Ronson and his band, Winehouse turned The Zuton's soft indie rock 'Valerie' into a rhythmic and sultry, jazz-soul number.

If she wasn't going to be remembered in music history forever (which of course she was – she sits in that rare category of modern genius never forgotten), she would with 'Valerie'.

It's tricky to find someone you say 'Valerie' to who won't sing it in the Winehouse jazz version way sooner than they would the indie original.
How many albums did Amy Winehouse release?
Amy Winehouse released two studio albums: Frank in 2003 and Back to Black three years later in 2006. She also appeared on Tony Bennett's 2011 Duets II and other compilations since.
How did Amy Winehouse die?
Amy Winehouse tragically died from accidental alcohol poisoning on 23 July 2011 at the age of 27. She was found at her home in Camden, London by her body guard, who was unable to rouse her from what at first appeared to be deep sleep.
She was a one-of-a-kind artist and we have no doubt we're joined by jazz, pop and just universal music fans in general in saying we're devastated we couldn't hear more.