David Mellor's Album Reviews: Joyce DiDonato revitalises 'classical crossover'
15 February 2019, 20:04 | Updated: 15 February 2019, 20:06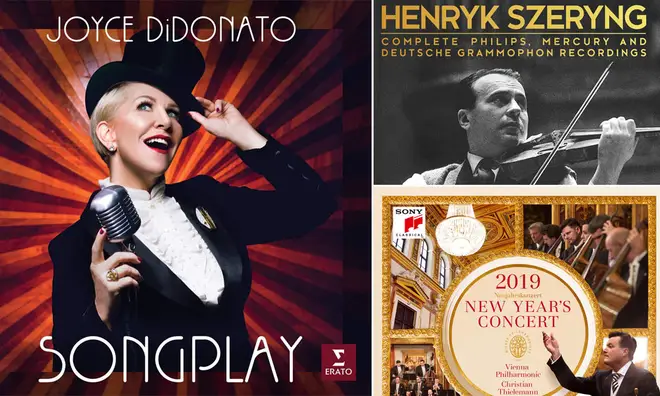 Every week our presenter David Mellor reviews the best of the new releases and re-issues from the classical world

Album of the Week
Songplay
Joyce DiDonato
Erato
"Some of the most joyous music making of my life", that's what the redoubtable Joyce DiDonato says about this exhilarating album, which manages to combine Baroque songs with modern jazz.
Her collaboration with the Craig Terry Trio, the virtuoso trumpeter Charlie Porter, and, on three tracks, the bandoneon player Lautaro Greco, recorded in California last March, manages the almost impossible; it brings crossover into repute.
Here, she and her colleagues take Italian baroque songs and arias used by budding opera singers to burnish their technique – stuff like 'Caro Mio Ben' with its totally memorable tune – and offer often mind-blowing performances that, I wager, would bring even the most discerning jazz club audience to their feet.
Then she and Terry mix it up a bit, with some more modern stuff, like the Battersea-born blind jazz pianist (a musical hero of mine) George Shearing's 'Lullaby of Birdland'; Duke Ellington's 'Solitude'; and, for me, best of all, Rodgers and Hart's 'With a Song in My Heart', that swept the country back in 1930.
This album deserves to be heard by anyone who admires exceptional singing and instrumental craftsmanship, whether in opera, jazz, or popular music.
Bargain Box Set of the Week
Henryk Szeryng
Complete Philips Mercury and DG recordings (44 CDs)
Decca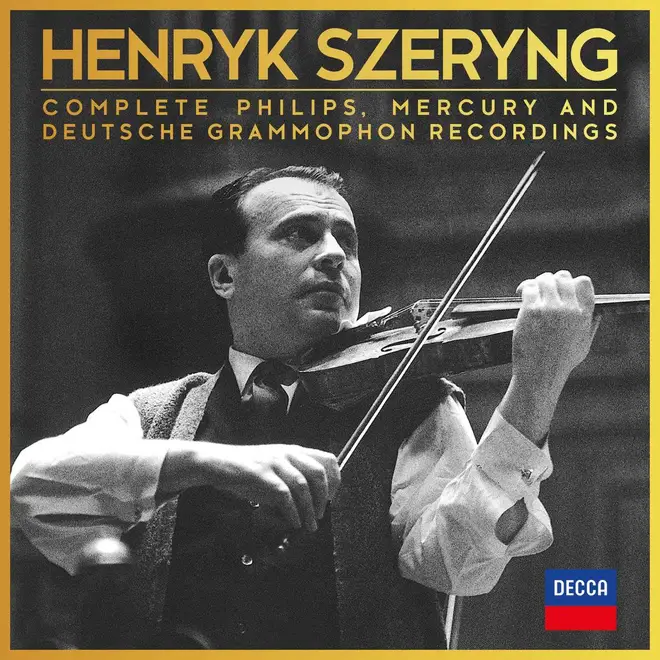 Henryk Szeryng died 30 years ago at the relatively early age of 70. Polish by birth, and Mexican by adoption, he travelled the world, winning golden opinions everywhere, including in London, where I saw him often in the 70s, and greatly admired his technique.
He was not just a virtuoso, but a musician of real depth and sophistication, which accounts for the fact, as is obvious from the recordings here, that he was an outstanding Bach player, who could also make two of the finest ever recordings (included here) of the Brahms Concerto.
Szeryng also loved chamber music.  So you also have all the Beethoven Violin Sonatas and Trios; some delightful Handel; plus all the Mozart Sonatas, as well as all the Mozart Concertos, including a spurious one, no longer thought to be by the master.
Szeryng's elegance and mastery of a variety of styles, is to be found everywhere in this well recorded box, which any lover of the violin should buy and cherish at what is, at under £90 for 44 CDs, a remarkable bargain. 
Bargain CD of the Week
New Year's Concert 2019
Christian Thielemann & Vienna Philharmonic
Sony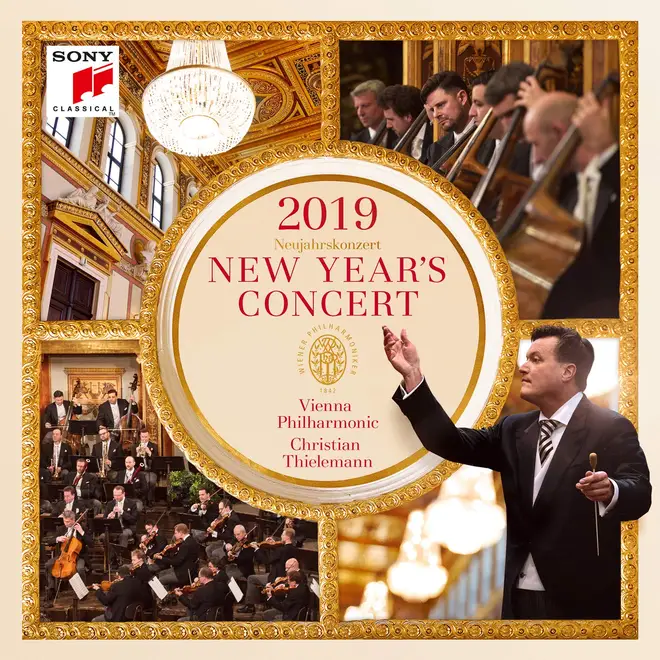 Though this concert is in the main a sober affair, few pieces have that particular Viennese lilt and lift that can make Strauss family concerts so magical. This album is not to be discarded lightly.
The bigger the piece, the more Thielemann gets out of it, and the performances here of 'The Artists' Life' (J Strauss II) and 'Music of the Spheres' (Josef Strauss) are undeniably persuasive.
And there's a lot of rarities, with six of the 17 pieces performed receiving their first-ever outing at a New Year's Day concert.
Of the newcomers, Josef Strauss's polka 'The Ballerina', and Johann Strauss II's 'Eva Waltz', with its Wagnerian opening, are actually rather good. Yet I don't see Thielemann being asked back too often. After all, Karajan himself only conducted this concert once, in 1987.
Strauss family connoisseurs will surely want this album.
David Mellor is Opera and Classical Critic of the Mail on Sunday and presenter of his own show on Classic FM, Sundays 7pm.