New Releases: Tchaikovsky with the LPO and Pollini plays Chopin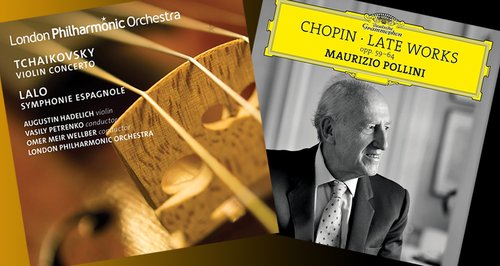 Throughout the week Classic FM's presenters bring you the best new recordings, including world exclusives and premiere broadcasts of latest releases.

John Suchet plays a track from his featured album at 10:15am every weekday.
Tchaikovsky: Violin Concerto & Lalo: Symphonie espagnole - London Philharmonic Orchestra
LPO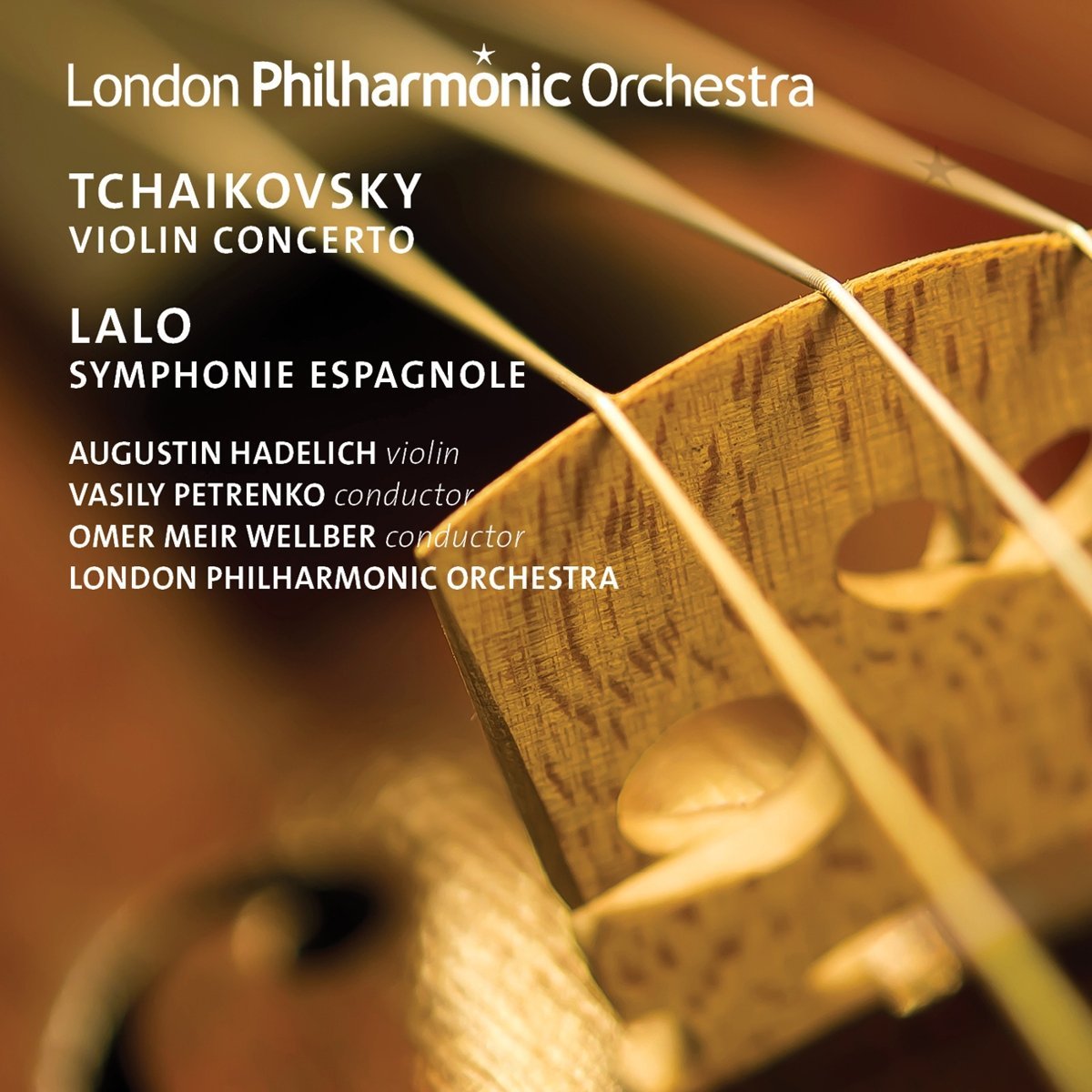 These live concert recordings feature Grammy-Award winning violinist Augustin Hadelich, who has already established himself as one of the greatest violinists of his generation and is consistently cited for his phenomenal technique and gorgeous tone. There is no doubt the pairing of these pieces has been carefully considered; the influence of Lalo's fresh and unassumingly simple approach can be heard in Tchaikovsky s Concerto, and Hadelich brings out the range of emotions across both pieces. Following Omer Meir Wellber's acclaimed debut at Glyndebourne Festival Opera in May 2014 with Eugene Onegin, the London Philharmonic Orchestra invited him to make his Royal Festival Hall debut with them in April 2015. This release will add to Vasily Petrenko's catalogue of Tchaikovsky recordings; his Manfred Symphony won the Gramophone Recording of the Year in 2009 and he also recorded all six symphonies with the Royal Liverpool Philharmonic Orchestra and his recent recording of symphonies three, four and six featured as John's Album of the Week back in January. These recordings are taken from live concert performances at Southbank Centre's Royal Festival Hall.

John Brunning plays a track from his featured album after 6pm every weekday.
Chopin: Late Works, Op. 59-64 - Maurizio Pollini
Deutsche Grammophon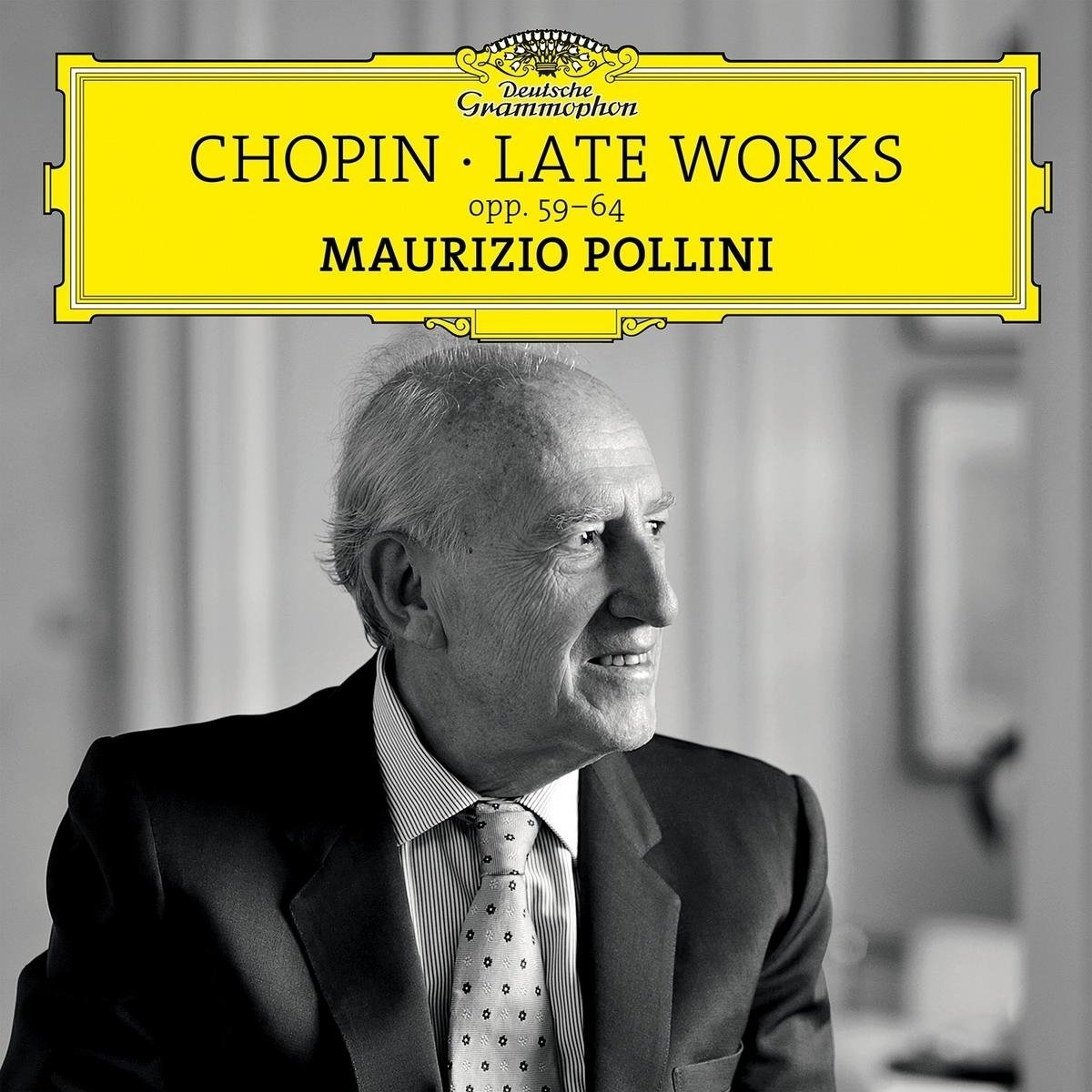 On 5th January 2017, the Italian Maestro Maurizio Pollini commemorated his 75th birthday, and what better time to look back on a world career that has made him one of the most admired artist personalities of the present and begin the year of jubilee with exquisite works by Frédéric Chopin.
One of the highlights of the album is the gently flowing Barcarolle, as well as the six Mazurkas and three Waltzes, a first time recording for Pollini. In addition to the lyrical pieces, the album features the Mazurka in F sharp minor and the increasingly delirious Polonaise-Fantasy in A flat major and draws to a close with the two more intimate Nocturnes.

Mozart:

Flute Quartets - Lisa Friend

Chandos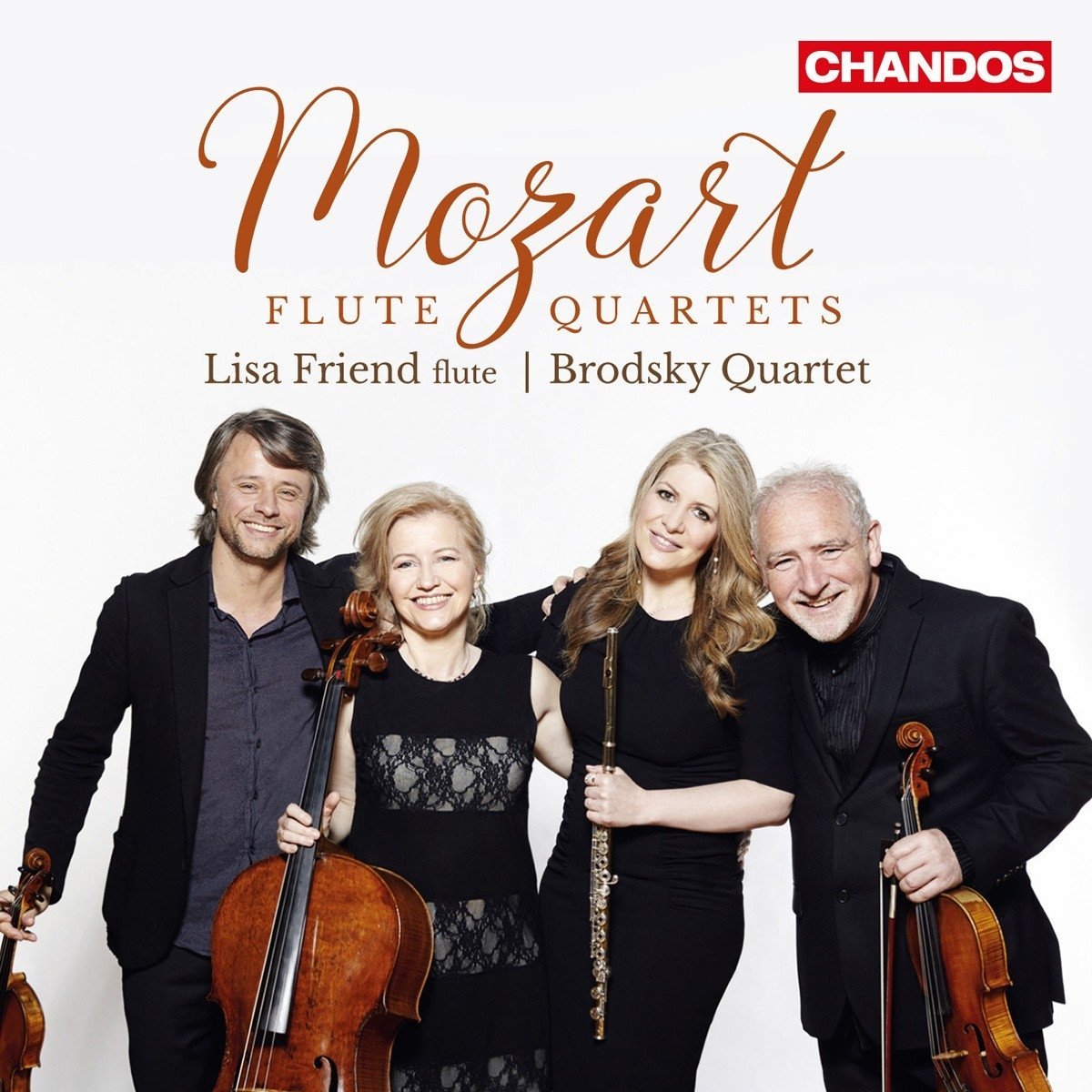 The flute is everyone's favourite, isn't it, invariably burbling away like a garrulous friend.
Given that, it's surprising how little known Mozart's flute music is. The Concerto for Flute and Harp is popular, but his two Flute Concertos aren't really. Nor are the delicious Quartets for flute and string trio recorded here by the delightful Lisa Friend, as bubbly as her instrument, and three members of the Brodsky Quartet.
This is happy music that makes few demands, and will bring a smile to your face. And it's hard to imagine them better done than they are here in excellent sound.
Mozart:

Violin Concertos - James Ehnes

Onyx (2CDs)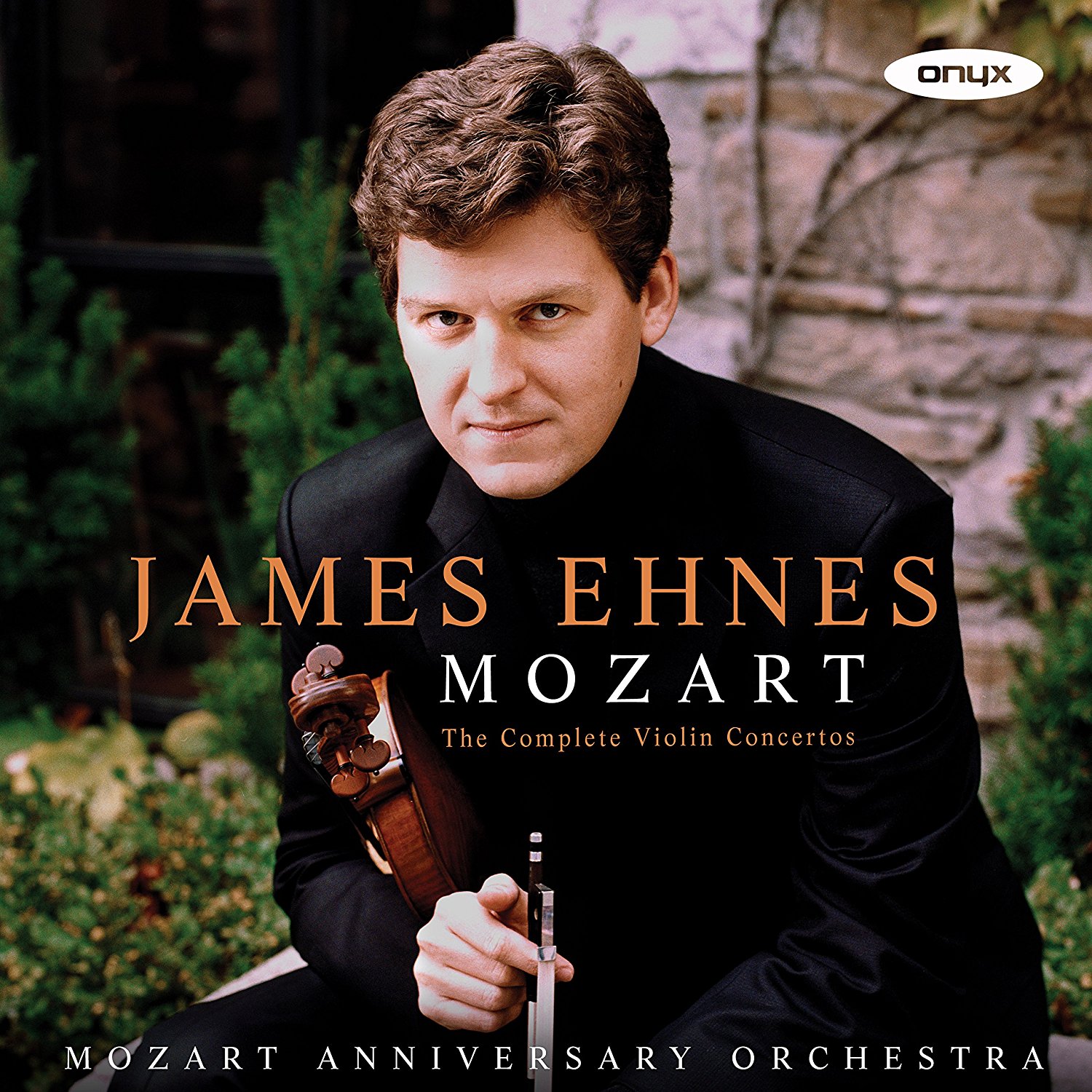 The Canadian James Ehnes is one of the finest violinists of today, and he has just issued on the artist-led label Onyx, a 2CD set lasting 145 minutes, featuring the five Violin Concertos Mozart wrote in his teens, with two rondos and an adagio included as a substantial, 20 minute, makeweight.
These recordings were set down in Canada in 2005, but have never before been issued here. The sound is good, and the playing of Ehnes and his band better than good.
My only regret is that Mozart's masterpiece for violin and orchestra, the Sinfonia Concertante for violin and viola wasn't included.
Mendelssohn:

A Midsummer Night's Dream - Sir John Eliot Gardiner

LSO Live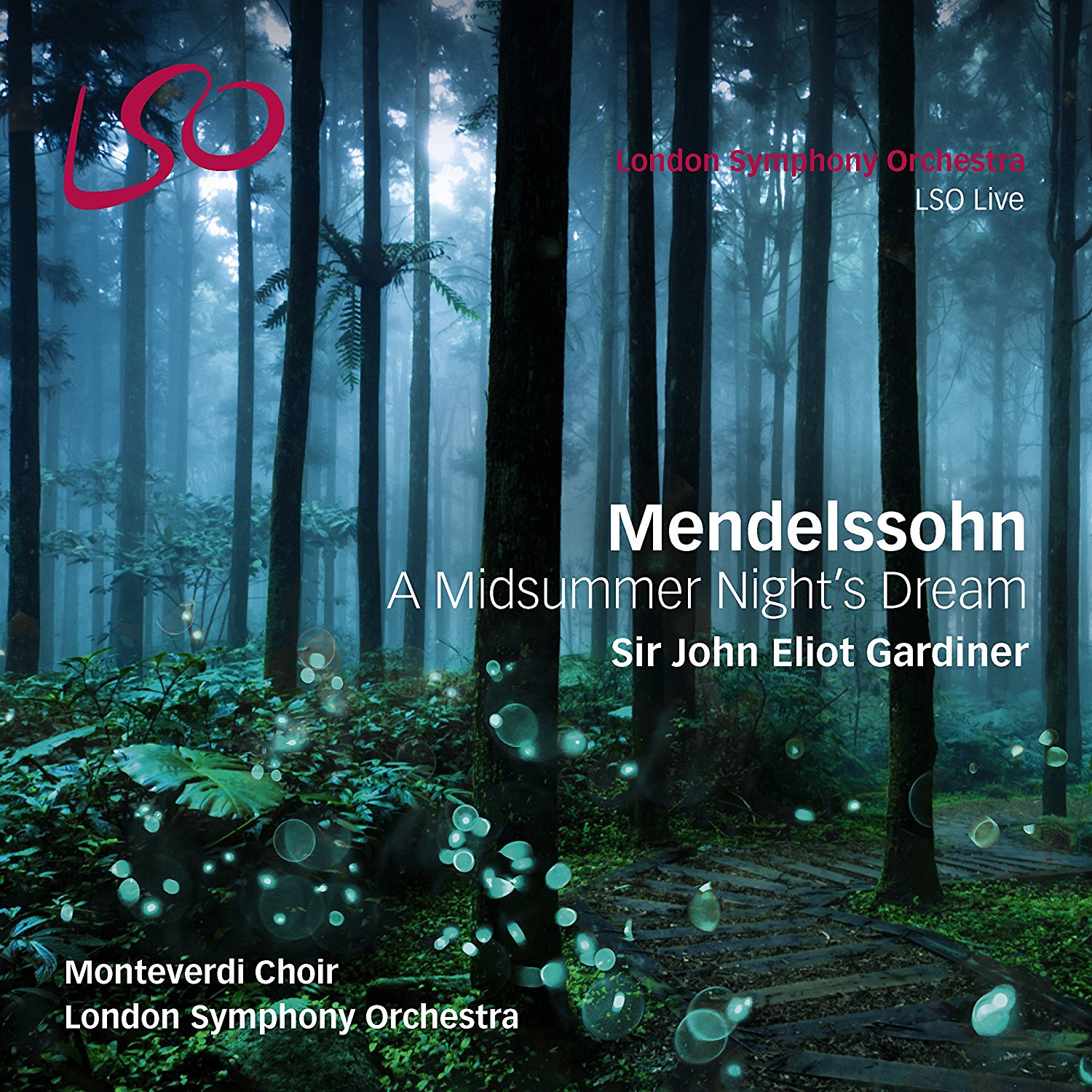 John Eliot Gardiner is best known, of course, for his work with original instrument bands, but he also has an excellent track record as a conductor of full symphony orchestras.
He adds to that reputation here with an excellent account of the complete incidental music to A Midsummer Night's Dream recorded at the Barbican last February.
The Overture is an astonishing piece of work for a boy in his mid-teens. Invited by the Kaiser almost two decades later to write some complete incidental music, Mendelssohn complied with some delightful stuff, including a delicious Nocturne, and the ever popular Wedding March.
I suppose it's a bit of a back handed compliment to suggest, that all this music sounds as if it was written at the same time. Because there is an implied suggestion that Mendelssohn did not develop as much as he should have done, from the young genius who in his teens, wrote better music than Mozart. But that is actually the truth of it.