John Williams has just won his 23rd Grammy Award for Best Score (and they played the wrong music)
13 February 2017, 09:40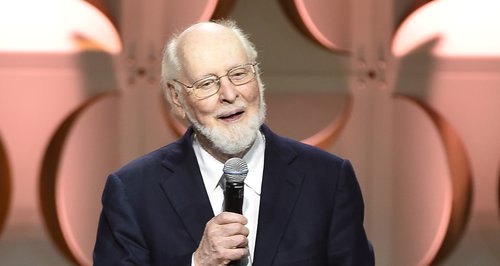 As if celebrating his 85th birthday last week wasn't enough, legendary film music composer John Williams has just picked up his 23rd Grammy Award for his score for Star Wars Episode VII: The Force Awakens.
In the non-televised part of the Grammys broadcast, Williams picked up his 23rd Grammy and his fifth for a Star Wars film (after winning three for A New Hope and one for The Empire Strikes Back).

Williams wasn't on hand to collect his award in person, but comedian Margaret Cho accepted on his behalf (after the band inexplicably played a small excerpt from 'Live And Let Die'). Witness the strangeness here.

The win follows news that Williams is already scoring and recording his soundtrack for Star Wars Episode VIII: The Last Jedi, so that director Rian Johnson is able to edit the movie with music in place.

It was a big night for movie soundtracks elsewhere too, as Justin Hurwitz's score for La La Land took home the Bafta for best soundtrack.