Grapes grow faster when they listen to Mozart, say Italian winemakers
21 December 2018, 12:48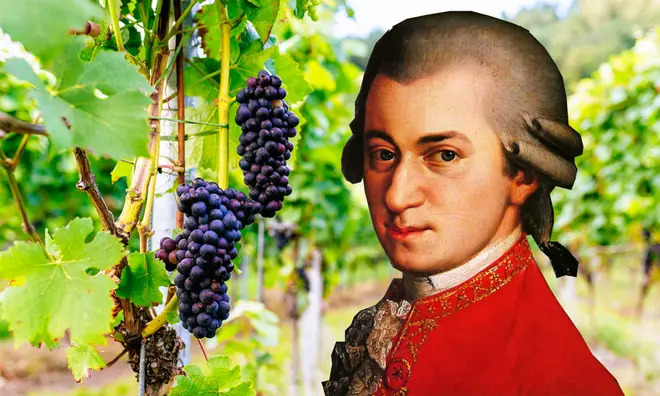 One Italian vineyard has decided to serenade its grapes with classical music.
When walking through the Tuscan countryside, you'd expect to only hear the sounds of nature. But in one vineyard in the hills of Montalcino in Tuscany, you'll hear the sound of Mozart playing from speakers.
The owners of Il Paradiso di Frassina, a vineyard which produces the famous Brunello wine, have settled on an unusual approach to getting the most out of their crops – and it includes classical music.
Vineyard owner Giancarlo Cignozzi began an experiment 10 years ago where he started playing Mozart in a select few sections of his vineyard. He found the vines closest to the speakers grew towards the source of the sound, and the produce grew bigger too.
Ulisse, Giancarlo's son and fellow winemaker, told CBS News: "We divide the property in 25 different areas and we monitor the quality of the grapes at the time of the harvest.
"The plants seem more robust. The grapes closer to the speaker have the higher sugar content, so we believe in this idea." [sic]
The science behind it
Stefano Mancuso, a plant scientist at the University of Florence, claims there is logic behind the method.
He explained: "It's very difficult to say that plants like classical music – Wagner, Mozart, or whatever you [like]. What they are able actually to do is to perceive sounds and specific frequencies."
Manusco added that it is possible the grapes grow towards the music because the frequency resembles the sound of running water.
Another added bonus that the music provides is deterring harmful bugs and birds that feed on grapes. As a result, the vineyard uses little fertiliser and no pesticides whatsoever.
"It mean[s] the music can [not only] improve […] and defend the life of the grape… but improve the quality [too]." Giancarlo said.