Mozart and Constanze Weber - how Mozart met his wife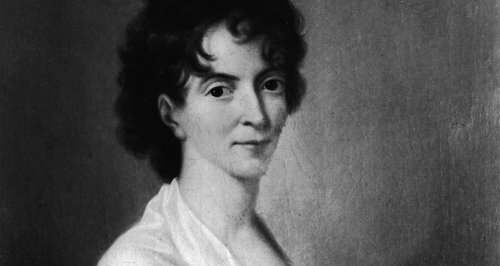 The story of how Mozart met his wife, Constanze, and how she appeared in one of his greatest operas.
The ever-travelling Weber family — last seen in Munich, and now minus the departed Fridolin — had, by this time, moved to Vienna. Mozart was more than happy to lodge with them in St Peter's Square. He had no hopes of rekindling his affair with Aloysia, who was now married, but his eyes did wander onto her younger sister, Constanze. Before long, he was in love again.

Constanze was, in many ways, the perfect partner for Mozart. She was probably more than a match for his sometimes flighty, left-field humour; she was down to earth; she could run a house well. Mozart found her attractive, although he played down this point to his father:

"She's only pretty in that she has two small black eyes and a good figure."

Leopold was not fooled, though. He knew he would be hearing more of this Constanze woman. With the value of hindsight, this was probably one of the happiest periods in Mozart's life. He was free of Colloredo; he was living in Vienna; he was in love and there was a huge potential for new work. He had pupils; he had a publisher (the famous Artaria and Company); he was giving concerts; and he was busy.
Just to add the icing to the cake, at the end of July, a libretto for an opera was placed in his hand. It was written by one of the actors from the Vienna Burgtheater called Johann Stephanie and was an adaptation of a play from the previous year, Belmonte and Constanze. This would become the opera The Abduction from the Harem. The heroine was called Constanze and the irony of this would not have been lost on Mozart.
Mozart's mind continued to be occupied with two things: composing his new opera and romancing Miss Weber. He also found himself having to fend off his increasingly curmudgeonly dad in his letters. It would be easy to read Leopold's letters and gain the impression that his son was a disappointing dropout rather than an increasingly famous composer. Leopold didn't let up the pressure on Mozart in these years and it was to Mozart's credit that he never completely lost his temper with his father.

Eventually, after a few months of pussyfooting around the general subject of Constanze, Mozart came right out with the news that he was going to get married, in a letter to Leopold:

"I've decided to, first, make sure I've got some money coming in — it's not too hard to survive here with the odd Godsend — and then, to get married… But who's the girl I love? Well, don't blow your top. 'Surely not one of the Webers?' Yes, actually, one of the Webers. Not Josepha, not Sophie… Constanze!"

It must have hit Leopold for six. Having already managed to keep Mozart from getting too attached to one member of the Weber family, he ended up marrying another.