Hildur Guðnadóttir wins the Best Original Score Oscar for 'Joker'
10 February 2020, 09:07 | Updated: 10 February 2020, 10:21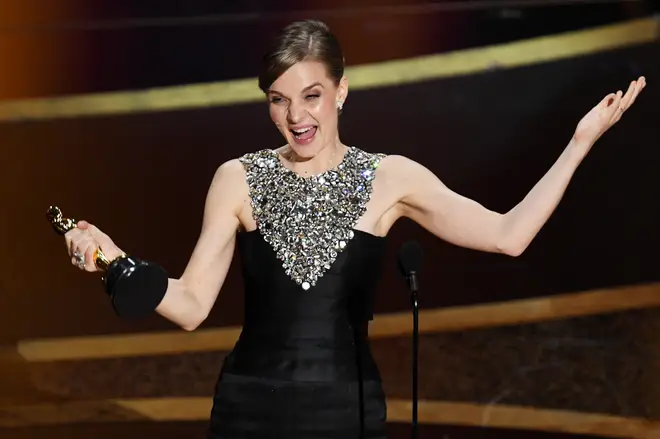 The Icelandic composer is the first woman to win an Academy Award for a film score since 1997, and she has urged women and girls to "please speak up; we need to hear your voices."
Icelandic composer Hildur Guðnadóttir has won the Oscar for Best Original Score, for Joker.
The first woman to scoop the award since 1997 ­– and one of only three female composers to ever be given the accolade (Rachel Portman (Emma, 1996) and Ann Dudley (The Full Monty, 1997) are the others) – Guðnadóttir adds it to the collection of a Golden Globe, and BAFTA for her work on Todd Philips' film.
Her Academy Award comes off the back of quite the award-winning stint for Guðnadóttir, with an Emmy and a Grammy also in the bag this year for the music she wrote for HBO mini-series Chernobyl.
One of the highlights in Guðnadóttir's score for Joker is the 'cello' theme she composed for the Joker actor, Joaquin Phoenix's bathroom scene; a theme that ended up influencing the development and pacing of the scene itself.
On accepting the award, Guðnadóttir said: "It was so incredible to see that Joaquin had channelled exactly what I felt when I wrote it."
Read more: Oscars to feature a female orchestra conductor for first time in history >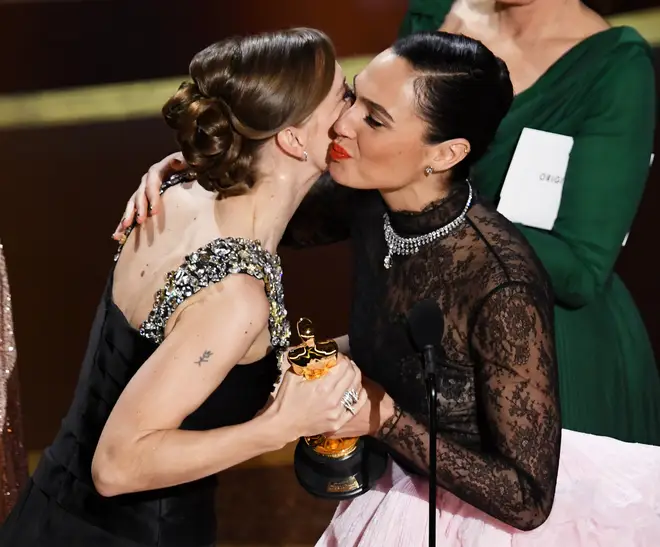 She also implored women and girls to make their voices heard: "To the girls, to the women, to the mothers, to the daughters, who hear the music bubbling within, please speak up. We need to hear your voices."
In the 2020 Best Original Score category, Guðnadóttir was up against John Williams (whose Oscar nomination this year broke his own record for being the most nominated living person) for the latest Star Wars instalment, Thomas Newman for 1917, Randy Newman for Marriage Story and Alexandre Desplat for Little Women.
Read more: John Williams receives his 52nd Oscar nod for 'The Rise of Skywalker' >
Continuing her acceptance speech at the 92nd Academy Awards last night, the composer said: "Thank you to the Academy for welcoming me so warmly. My fellow nominees, masters of the craft, it's been such an honour to get to know you all." She described a film composer being "only as creative as the director", and thanked Todd Phillips.
Other highlights in this year's Academy Awards include Renée Zellweger's award for Best Actress as Judy Garland in Judy, and Elton John's win for Best Original Song for '(I'm Gonna) Love Me Again' from Rocketman.
Joaquin Phoenix joined Guðnadóttir in being recognised (Best Actor) for Joker, and Bong Joon Ho's Parasite made history as the first non-English language film to scoop Best Picture, alongside a win for Ho in the director category.