Marriage Story soundtrack: who composed the score and what music is in the Netflix film?
10 December 2019, 17:43 | Updated: 10 December 2019, 17:56
Marriage Story has been nominated for six Golden Globes, including 'Best Original Score', 'Best Motion Picture' and 'Best Screenplay'. Here's everything you need to know about the music and score's composer.
Marriage Story is the latest Netflix film everyone's talking about (last week it was Martin Scorsese's brilliant The Irishman).
Written and directed by Noah Baumbach, the film stars Scarlett Johansson and Adam Driver as actor Nicole and her husband theatre director Charlie as they experience the breakdown of their marriage and life in the divorce lawyer's office.
Laura Dern and Ray Liotta are also in the cast – both playing lethal LA lawyers out for every cent – along with Wallace Shawn (quintessential New York nod there) and young'un Azhy Robertson as Nicole and Charlie's son, Henry.
Baumbach has produced an incredibly empathetic and sharp look at the heart-breaking demise of the ideals of marriage across time, and the music accompanying it is fittingly poignant.
Read more: Netflix's The Irishman – theme composer and every song in the Martin Scorsese movie >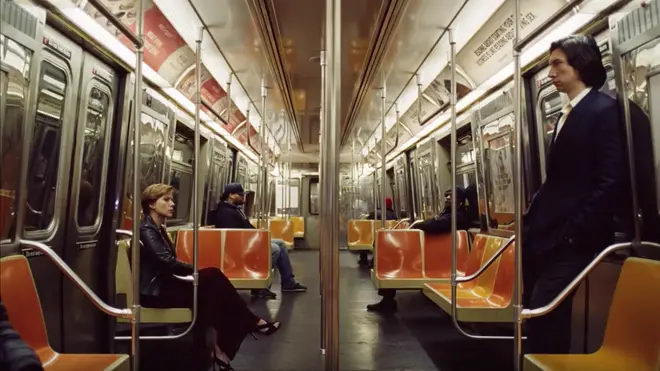 Who wrote the music for Marriage Story?
The music for Marriage Story – which has been nominated for a Golden Globe – was written by prolific TV and film composer Randy Newman (Toy Story, Monsters Inc.)
The score features sparsely accompanied melodies with lyric tunes, passed between different instruments of the orchestra.
The tunes are light and airy one minute, flecked with gloomy uncertainty the next – the perfect auditory metaphor for the trials of an unsuitable marriage, and uncertainty of going through divorce.
The tracks 'What I love about Nicole' and 'What I love about Charlie' both accompany the pair's respective description of each other (heard at the beginning of the film at the behest of a marriage counsellor) and demonstrate Newman's ability to paint characters with his music. 'What I love about Charlie' starts darker – hinting at the feelings we'll later learn Nicole has, of being overlooked.
The soundtrack also features existing songs, including by American rapper Tony K and British singer, Dua Lipa.
Listen to the full score and soundtrack on Spotify below.