Composer John Williams knows how 'The Rise of Skywalker' Star Wars film ends – and says you'll love it
2 September 2019, 17:00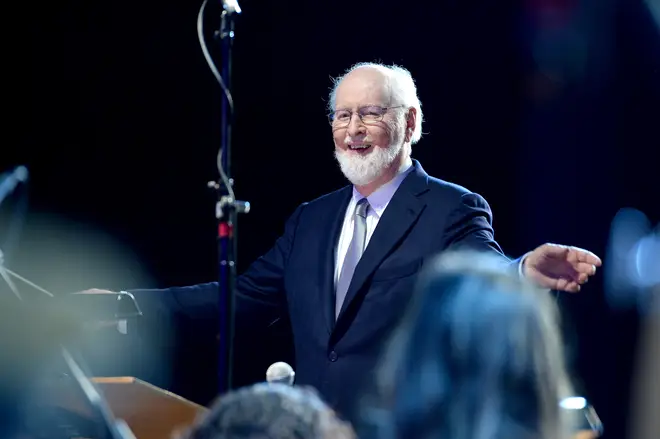 Episode IX has been announced as John Williams' last Star Wars score – and now the legendary composer has given us a tantalising taster of what's to come...
Composer John Williams has had his say on the next Star Wars instalment, The Rise of Skywalker.
Speaking from the stage at a recent concert, microphone in hand, Williams was captured on film by American showrunner, Terry Matalas (12 Monkeys), telling us his thoughts on the film.
"J. J. Abrams is directing the new film, and I must say he's doing a fantastic job," the composer is heard saying.
He then goes on to give us fascinating insight about the film's ending.
The Rise of Skywalker – AKA Star Wars Episode IX – is by all accounts one of the most eagerly-awaited films in history.
The film is set to conclude the Skywalker story and will be directed by J. J. Abrams (Star Wars: The Force Awakens), following the departure of previously-announced director, Colin Trevorrow. Watch the trailer below.
Read more: This comedian set credible lyrics to the 'Jurassic Park' theme and literally ruined it for everyone
Earlier this year, John Williams revealed that The Rise of Skywalker would be the final Star Wars film he will score, telling Californian radio station, KUSC, that he looks forward to "rounding out a series of nine, that will be quite enough for me."
It sounds like it's a good one to go out on, and that Williams' tenure on the space saga will end on a high.
"I won't say anything about it, other than that the ending will just put you all away. I think you will love it."
That's a mic drop for Abrams, a mic drop for Williams on his final Star Wars project, and a mic drop for us. Just – because.
Star Wars: The Rise of Skywalker is due to be released in UK cinemas on 19 December 2019, and US cinemas on 20 December.