Hearing Renée Zellweger sing for the first time was 'mesmerising', says Judy director
2 October 2019, 17:29 | Updated: 20 January 2020, 16:27
'Judy' director Rupert Goold speaks exclusively to Classic FM about how Renée Zellweger prepared to sing live as Judy Garland, in his powerful biopic about the late singer.
Judy, starring Renée Zellweger as Judy Garland during the final years of her life, is out in cinemas today (2 October).
The ravishing music biopic, which is directed by English theatre director Rupert Goold, features stunning live performances that are all Zellweger. They're raw and immediate, and really capture Garland.
"She's clearly been doing a lot of listening," says Classic FM presenter and professional soprano Catherine Bott. "She goes for a breathy, slightly nasal sound, pitching each note confidently and accurately – it's a compelling evocation of how the burnt-out star might have sounded at The Talk of The Town in 1969."
Zellweger, who has previous experience singing on film as Roxie in Chicago (2002), proves herself a proficient vocalist in Goold's film – but how does an actor prepare to play a beloved, bona fide professional singer like Garland?
Read more: A professional soprano analyses Renée Zellweger's 'Over The Rainbow' >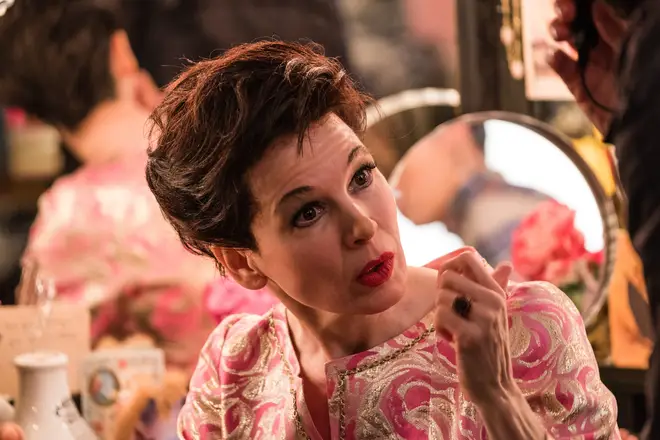 "Renée has really excellent natural pitch and phrasing, and is very musical," Goold tells Classic FM. "She obviously doesn't have that kind of hardened belt that you get with years and years of singing, over and over, that Garland had. But in a way, that was just right for the Judy Garland we were portraying.
"The Judy we're looking at in 1969 didn't have the vocal instrument she did in her Carnegie Hall recital days, say, but the range was still there albeit more erratic, so Renée was going for that, and more of a performance around what it is – what it really means – to sing."
Based on this, the ambition to have Renée, talented as she clearly is, performing every note live for the film was no doubt a risk.
"It was a risk," Goold agrees. "Renée was very open about that. We did talk about the idea of somebody else coming in to sing as a Judy impersonator – like Marion Cotillard did for La Vie en rose when she played Édith Piaf – but when I watched Renée singing, I thought 'this is mesmerising'.
"And part of what was mesmerising, yes, was her musicality, but also her doubt. That felt very meaningful."
Indeed, watching the film, that doubt – and sense of vulnerability – feels exactly right for a portrayal of Judy at that time in her life. Renée fluctuates between the hardened professional Goold describes, and the more vulnerable version of Judy that often came out in performances and interviews, especially later on in the singers' short life (she died at the age of 47 from drug-related complications). Zellweger discusses portraying Judy Garland at this time in the singer's life in the video below.
Read more: Is Renée Zellweger really singing as Judy Garland in 'Judy'? >
"We started by rehearsing in a funny piano shop down in Clerkenwell," Goold tells us.
"When she started singing, Renée wouldn't look at anybody. She was hiding under her baseball cap and crouched behind the piano, and self-correcting all the time – stopping and starting. I never doubted her ability, but I doubted her confidence."
As director, it was Goold's job to build that musical confidence and transform the talented Renée into the incredible personality that Garland was on stage, as well as off.
"While the music department were trying to build up Renée's vocal instrument, and her technical ability, my job was more like that of a musical theatre director, saying 'what are you thinking?', 'what are you imagining?', 'what does this word mean to you?, 'what colours do you see?', 'what pictures do you see on this word?'.
"I got Renée to sing pushing a piano around the room or throwing chairs around the room. The normal kind of getting into your body exercises, to try and get her away from that comfort blanket of the microphone and the music team."
Goold's background in theatre – especially time spent backstage, in dressing rooms and at rehearsals witnessing the doubts, anxieties and excitement around live performance – no doubt contributes to the incredibly intimate and human moments Renée goes through in the film.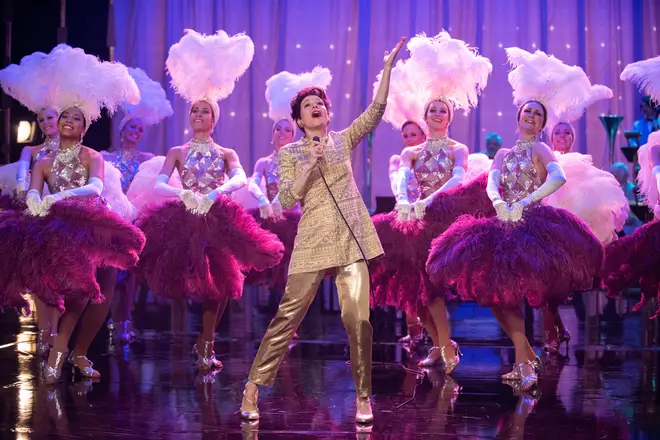 Judy is the latest in a line of recent movies about real-life musicians, including Bohemian Rhapsody and Rocketman, to hit the big screen of late. We ask Goold why he thinks filmmakers and audiences alike are seemingly so drawn to music films at the moment.
"It's an interesting question isn't it," Goold muses. "I guess we live in a world now where everything is made more manifest. You know everything about everybody: where they're on holiday, what their favourite this or that is…
"And you have so much access to everybody, both celebrities and family and friends, through Facebook and Instagram that things rarely stay a mystery. Maybe the more the things we understand become visible to us, the greater the mysteries become. Musicians are mysterious, and I think there's something about creativity and pure artistry that is inexplicable."
For Goold, it's about witnessing pure talent, but also perhaps about searching for answers to why creativity and genius exist in the way they do.
"You can watch someone's entire Facebook or Instagram Story, and still not know how Paul McCartney sat down and wrote a song. Or what makes Amy Winehouse have that voice, and what goes on in the body – because that's what makes them a genius and not a normal person."
Judy is out in cinemas now.