Einaudi tour 2019: London dates, setlist and how to get tickets
25 March 2019, 14:48 | Updated: 25 March 2019, 14:51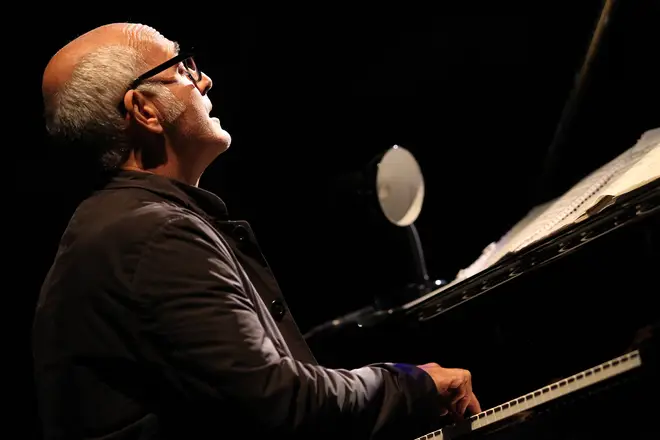 Ludovico Einaudi has just added a number of UK dates to his extensive global tour, to coincide with his new album series 'Seven Days Walking'. Here's how to get tickets to his concerts.
Pianist and composer Ludovico Einaudi has 50 global tour dates planned throughout 2019, including cities from Brussels to California.
The much-loved Italian musician is expected to play old favourites, as well as music from his new album Seven Days Walking: a seven-step series which will see a new album released every month over the next six months. The first album in the series, Day One, was streamed more times in its first week of release than any classical album in history.
From the dates and setlist to how to buy tickets, here's everything you need to know about Einaudi's upcoming tour.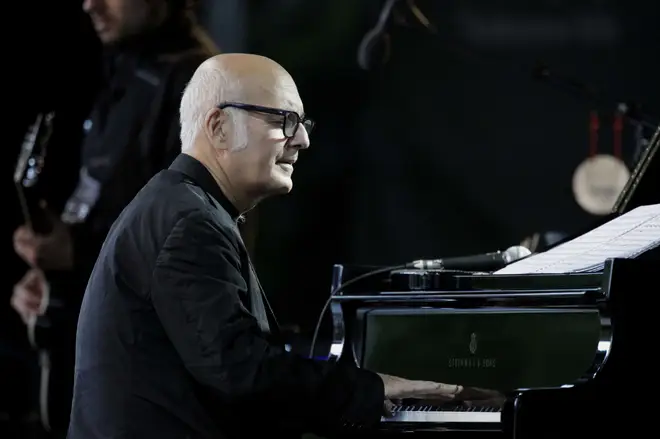 Einaudi's tour setlist
The pianist has not released an official setlist for his tour. However, the most frequently played songs at his previous concerts include 'Petricor', 'Elements', 'Fly', 'Nuvole Bianche', 'Berlin Song', 'Divenire' and 'Choros'.
Some of his upcoming concerts are also likely to include a number of tracks from Seven Days Walking. The composer released the first album, Day One, on Friday 15 March, with the second installation expected to arrive in April.
Seven Days Walking was inspired by walks Einaudi would take through the mountains. He explains: "In January last year I often went for long walks in the mountains, always following more or less the same trail.
"It snowed heavily, and my thoughts roamed free inside the storm, where all shapes, stripped bare by the cold, lost their contours and colours. Perhaps that feeling of extreme essence was the origin of this album."
Tour dates
Einaudi has just announced a string of new UK tour dates in October, which will take him to seven cities across the country, including a whole week's series of concerts at the Barbican in London.
25 March – Brussels, B (sold out)
26 March – Amsterdam, NL (sold out)
28 March – London, UK (sold out)
29 March – London, UK (sold out)
1 April – Munich, DE (sold out)
2 April – Lucerne, CH (sold out)
3 April – Zurich, CH (sold out)
5 April – Berlin, DE (sold out)
7 April – Wien, A (sold out)
10 April – Parma, IT (sold out)
11 April – Trieste, IT (sold out)
14 April – Paris, FR (sold out)
15 April – Paris, FR (sold out)
16 April – Brussels, B (sold out)
31 May – Washington DC, US
1 June – Philadelphia PA, US
4 June – New York NY, US
6 June – Chicago Il, US
8 June – Denver Co, US
11 June – San Francisco CA, US
14 June – San Diego CA, US
16 June – Los Angeles CA, US
18 June – Seattle WA, US
19 June – Vancouver BC, CAN
20 July – Vienne, FR
22 July – Verona, IT
23 July – Fiesole, IT
25 July – Siracusa, IT
27 July – Naples, IT
29 July – Rome, IT
31 July – London, UK
1 August – London, UK
2 August – London, UK
3 August – London, UK
4 August – London, UK
12 October – Birmingham, UK
13 October – Brighton, UK
15 October – Dresden, DE (sold out)
16 October – Frankfurt, DE (sold out)
17 October – Stuttgart, DE (sold out)
18 October – Düsseldorf, DE (sold out)
28 October – Liverpool, UK
29 October – Edinburgh, UK
30 October – Glasgow, UK
2 November – Nottingham, UK
5 November – Madrid, ES (sold out)
13 November – Hamburg, DE (sold out)
14 November – Hamburg, DE (sold out)
15 November – Munich, DE (sold out)
16 November – Nuremberg, DE
How to get tickets
To get tickets to Einaudi's upcoming events, to go ludovicoeinaudi.com