7 greatest-ever versions of Beethoven's Moonlight Sonata
16 September 2021, 16:54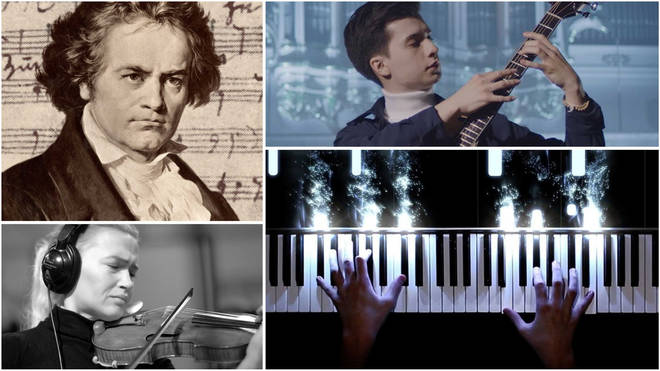 From solo guitar to virtuosic violin, here are some of the most innovative takes on Beethoven's iconic piano sonata.
In 1801, great composer Ludwig van Beethoven sat down to pen another great piano sonata.
This one, the Piano Sonata No. 14 in C sharp minor, would become known as the 'Moonlight' sonata and go on to be one of the most enduringly popular piano sonatas ever written.
The name 'Moonlight Sonata' was leant to the piece by a music critic who likened its opening to the mood of moonlight on the waters of Lake Lucerne after the composer's death (Beethoven never called it that), and the composer dedicated it to one of his pupils, Countess Giulietta Guicciardi, who it's believed Beethoven was in love with.
Originally for solo piano, the magnificent piece has been interpreted countless times – in its original instrumentation, but also through innovative performances giving it a spin in new versions for different instruments. Here are some of the very best.
Read more: Beethoven's 'Moonlight' Sonata: discover the 1801 piano masterpiece
Click here to listen to our Calm Piano playlist on Global Player.