There are more young cellists in 2020 than ever, thanks to the 'Sheku effect'
15 January 2020, 16:59 | Updated: 15 January 2020, 17:01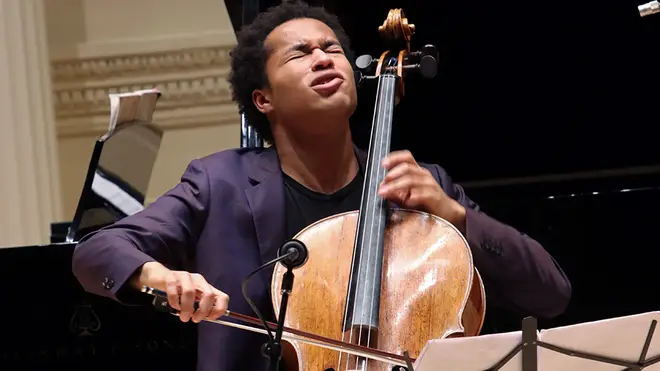 With his new album set to make history in the UK album chart, Sheku Kanneh-Mason continues to win over the world – and now, he's officially inspired a new generation of young cellists.
More young people than ever before are learning to play the cello – and it's all thanks to Sheku Kanneh-Mason.
Ever since his spectacular performance at the wedding of the Duke and Duchess of Sussex in May 2018, it seems budding musicians can't wait to pick up their cello bows.
The National Schools Symphony Orchestra (NSSO), whose members are all aged between 9-19, has seen a 68 per cent increase in applications from young cellists signing up for its 2020 residential course, compared to this time last year.
They have also reported a 26 per cent increase on recruitment across all instruments for the same period – brilliant news for the future of classical music.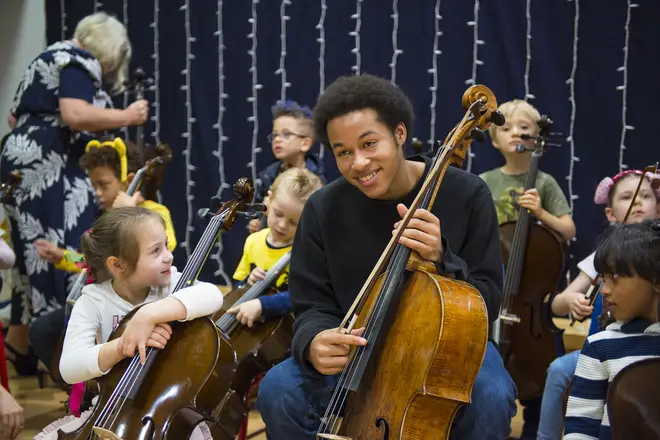 The NSSO works closely with the Nucleo Project, a London-based 'music for social action' organisation, to grant bursaries and offer places on its summer courses to children from underprivileged backgrounds who show a talent for music.
Artistic Director of the NSSO, John Madden, said: "This year, with applications [for the orchestra] up by almost a third on our 25th anniversary last year, the number of cellists applying is double that rate.
"There can be no doubt that the artistry and advocacy of Sheku Kanneh-Mason has been an inspiration to many young players; those taking up the cello as well as those who want to join NSSO."
The Associated Board of the Royal Schools of Music (ABRSM), has also reported a spike in cello exams following Sheku's prestigious BBC Young Musician award win, noting a 12.7 per cent increase in 2017 compared to the previous year.
Sheku has performed to an audience of two billion at Harry and Meghan's wedding, and in 2018, he became the first musician ever to be invited to perform at the Baftas twice. But throughout, he has held music education close to his heart.
As an ambassador for city-based charity London Music Masters (LMM), Sheku had led numerous string workshops with local schoolchildren over the past three years, reaching more than 900 children and – ultimately – inspiring a new generation of cellists.
Wonderful, wonderful news.
Want to hear more from us? Sign up to Classic FM's newsletter, Notes!