Listen to Nicola Benedetti translate emojis into music
11 April 2017, 09:23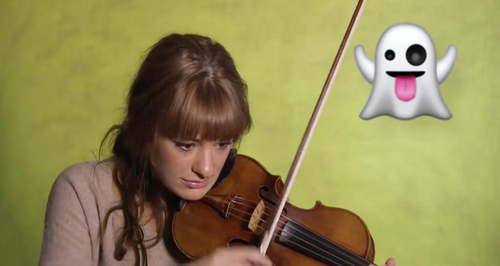 Ever wondered what an emoji would sound like? Violinist Nicola Benedetti has the answer...
Who doesn't love an emoji? We're no different - we can't get enough of the dancing lady, the sassy fingernails, the weird ghostly screaming guy...
But have you ever wondered what an emoji would sound like in music? With all the new updates and software, it's surprising technology developers haven't created emojis with sound or a similar alternative - maybe that'll be the next big thing?
In the meantime, we have the creative genius of Scottish violinist Nicola Benedetti to give us an idea of what she thinks emojis should sound like, from Danse Macabre to The Four Seasons.
Thank you to Nicola Benedetti and 92nd Street Y for the awesome video below, and be sure to check out their upcoming concerts!
Video created by 92 Y ©