Nicola Benedetti releases recording with Benedetti Foundation Orchestra
3 January 2020, 15:19
The violinist's charitable organisation offers inspiration to musicians all over the UK – and now they've released a single on Decca Classics.
Nicola Benedetti has released a new recording, featuring her performing with her Foundation Orchestra.
Released on Decca Classics today (Friday 3 January), Benedetti's performance of the 'Intermezzo' from Pietro Mascagni's opera Cavalleria Rusticana features young musicians who have taken part in The Benedetti Sessions orchestral workshops around the UK (watch above).
The 'Intermezzo' is one of the pieces more young musicians will embark on in this year's Benedetti Sessions workshops, the first of which take place in Glasgow this weekend.
Read more – Violinist Nicola Benedetti: "Music needs a more prominent place in the stringent education system" >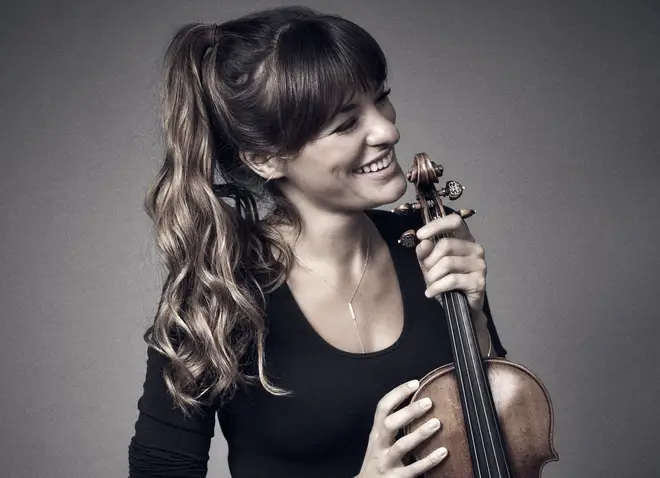 The Benedetti Sessions are aimed at musicians of mixed age and experience – from beginners and intermediate players through to more advanced performers – and are designed to support and inspire both students and teachers.
Speaking about the Mascagni recording she and the Foundation Orchestra have had the opportunity to make, Benedetti says:
"It was a beautiful and hugely revelatory experience, bringing together people from literally all walks of music-making life.
We are victims of too many categories - young and old, professional and amateur, teachers and performers – but actually, the collective feeling and sound broke all stereotypes and allowed for one of the most positive, relaxing yet engaging musical environments I've experienced."
The violinist is a passionate advocate for music education, having recently spoken up about its importance in a speech at Elizabeth Garrett Anderson School in London, and worked with over 2,000 students and 500 teachers in just the past twelve months.
The Benedetti Foundation encapsulates this inspiring work.
The Benedetti Sessions take place on 3-6 January 2020 in Glasgow, 10-12 January in London, and 6-8 March in Dundee. Visit www.benedettifoundation.org to find out more.