Katherine Jenkins will cover Stormzy on her new album
28 September 2018, 11:35 | Updated: 28 September 2018, 13:03
Guiding Light will also include a cover of 'Never Enough' from The Greatest Showman.
Katherine Jenkins is set to release a new album, featuring a cover of grime artist Stormzy's 'Blinded By Your Grace'.
Guiding Light, due for release on 30 November, will also feature an original song 'Xander's Song', dedicated to the singer's four-month-old son.
Read more: Facts about Katherine Jenkins, from her husband to net worth
The Welsh mezzo will also cover 'Never Enough' from The Greatest Showman and 'To Where You Are' by Josh Groban, as well as the hymn 'Morning Has Broken', in a duet with Bryn Terfel.
Asked about why she'd chosen to cover 'Blinded By Your Grace', Jenkins told Wales Online: "The idea of the album was doing something that was reflective and inspirational and spiritual and wanted to be inclusive of everybody and I was looking at songs that fitted into that category.
"You listen to the lyrics [of Blinded By Your Grace] and you think about them in a spiritual way they are really beautiful, so I joined up part one and part two and we have a gospel choir, the Adoplhus Choir who are a really talented group of young singers.
"I wanted to make something really heartfelt of it. And I guess it's a take on what I think is already a great song, because it really fitted the idea of the album."
I am so happy to announce my new album 'Guiding Light' and my new 2019 tour! Every song on this album means so much to me. The album is reflective of my outlook on the world, changes in my life and hopefulness for the future.
'Guiding Light' + 2019 tour: https://t.co/erXPndYcZh pic.twitter.com/wZIdfRt9uf

— Katherine Jenkins (@KathJenkins) August 31, 2018
Three weeks ago (3 September), Jenkins released 'Jealous of the Angels', the first single from her new album.
Originally written by Jenn Bostic about the loss of her father, Katherine said: "This song is dedicated to everyone who's ever lost anyone".
Tickets are now on sale for The Guiding Light Tour, which will take Katherine around the UK in April and May 2019.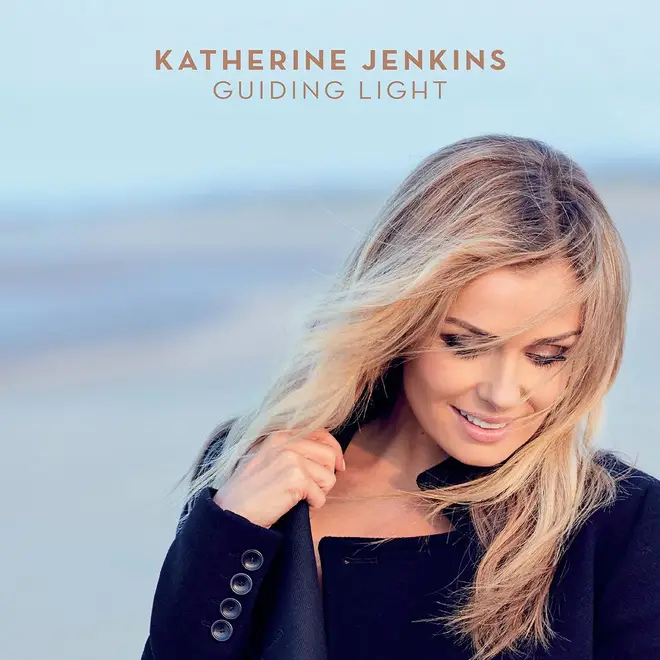 Tracklisting:
Homeward Bound
Jealous of the Angels
A Gaelic Blessing
Morning Has Broken (with Bryn Terfel)
Dros Gymru'n Gwlad (Finlandia)
Never Enough
Blinded By Your Grace
Make Me A Channel of your Peace
Nearer My God To Thee
Eternal Father
Come Thou Fount of Every Blessing
To Where You Are
Xander's Song
Peace in the Valley
Morning has Broken (solo version)