Two of Britain's greatest singers were in thunderous voice at the coronation
6 May 2023, 18:00 | Updated: 10 May 2023, 11:53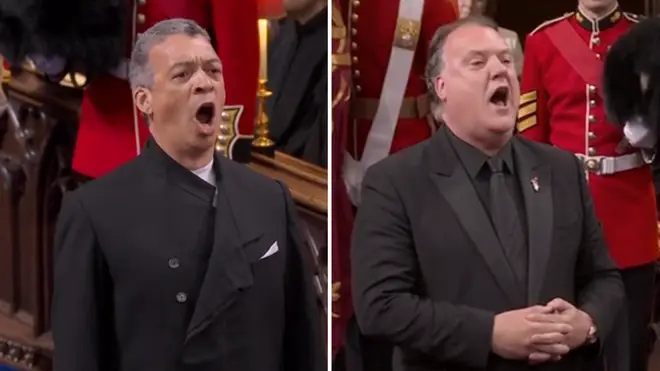 The Westminster Abbey coronation of King Charles III was full of musical highlights. But trust us, you want to hear from operatic giants Sir Bryn Terfel and Roderick Williams again.
On a day of so much incredible music, let's take a moment to celebrate just two unforgettable moments of artistry, occasion and pure sound.
Paul Mealor's Kyrie Eleison was heard in the opening minutes of The King's Westminster Abbey service, soon after that unforgettable entrance to Parry's I Was Glad.
The Kyrie Eleison was truly historic, being the first Welsh language work sung at a coronation. It was performed by the expanded abbey choir and the acclaimed bass-baritone Sir Bryn Terfel.
Read more: Every piece of music at King Charles' coronation service at Westminster Abbey
In three decades at the top of the classical and operatic world, Sir Byrn has made his name as much in the sensitive interpretation of song or Welsh hymns tune, as the powerful operatic roles of Verdi and Wagner.
This moment, high in his register, and revealing the magnificent fulness of his voice, seemed like a musical calling for a unique moment in history. Just listen:
King Charles III coronation: Bryn Terfel sings Kyrie eleison | ABC News
Later in the service, another of the country's great voices was called upon to give a solo offering. Again with the day's choir, British baritone Roderick Williams OBE sang Walford-Davies: 'Confortare', in a spectacular arrangement John Rutter.
Williams is one of the music world's most beloved figures, with a velvet voice, and pure musicality. He's also a composer, and was commissioned by His Majesty to contribute to the day's music, writing his part in Be Thou my Vision - Triptych for Orchestra.
As baritone in this moment, he had a power and beauty of tone, which will not be forgotten. "Be strong...and keep thy commandments," the text says. With a voice like this, we know the King was listening and taking note.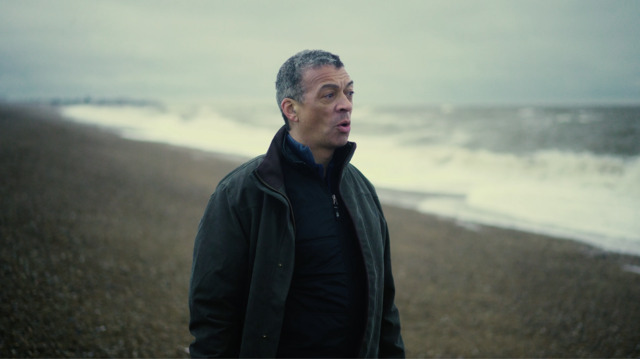 Roderick Williams sings 'O Waly Waly' on Aldeburgh beach for Aldeburgh Festival
It was a day of so much history, and many musical firsts. There were 12 new pieces of music premiered, the world's finest musicians featured, and a history-making moment with girl choristers singing at the coronation for the first time.
In the lead-up to the service, South African soprano Pretty Yende also gave a mesmerising solo performance. She sang Sarah Class' Sacred Fire – one of the 12 new pieces commissioned for the event.
There was also a fantastically memorable gospel choir moment, a standout 'Zadok the Priest' and 'I Was Glad' from the choir under the baton of Andrew Nethsingha.
But with so much music ringing in the ears, these two performances from two incredible musicians will stay long in the memory.
Join us on Classic FM across the coronation weekend for music from the historic ceremony, and our Great British Classics countdown on Monday 8 May.