Sir Bryn Terfel's new album 'Dreams and Songs' features duets with Emma Thompson and Rob Brydon
23 October 2018, 11:57 | Updated: 23 October 2018, 12:01
Bryn Terfel has just released his first album in five years, featuring duets with Emma Thompson and Rob Brydon.
Dreams and Songs, released on 19 October 2018, is the latest album from world-renowned bass-baritone Sir Bryn Terfel.
For this album he has stepped away from the dramatic opera roles that he is best known for, and instead opted for songs from musicals and duets with an impressive guest list, including Alfie Boe, Katherine Jenkins and Joseph Calleja.
Read more: How tall is Sir Bryn Terfel, and what are his roots?
There are many light-hearted and uplifting numbers to enjoy on this album, notably two songs from Fiddler on the Roof (including a duet with Dame Emma Thompson), a duet called 'The Golf Song (Golfer's Lament)' with fellow Welshman Rob Brydon, and 'Ar Lan y Môr', a traditional Welsh song.
Of the duet with Emma Thompson, Sir Bryn said: "She came to the recording at Abbey Road the day after it was announced she was being made a Dame, so of course the champagne corks should have been popping but there was work to be done."
Dreams and Songs also includes a world premiere recording of 'The Shepherd Poet Of Passchendaele', written specially for Terfel by fellow Welshman and world-renowned composer Sir Karl Jenkins.
There is also a beautiful duet version of 'Amazing Grace' on the album, performed with soprano Danielle De Niese.
This week on Classic FM, Dreams and Songs is John Suchet's Album of the Week. On hearing the news, Bryn treated us to a special rendition of 'Ar Lan Y Môr', a Welsh traditional song on the album.
Sir Bryn and guests are all accompanied by the Czech Philharmonic Orchestra conducted by Paul Bateman. See the full track list below.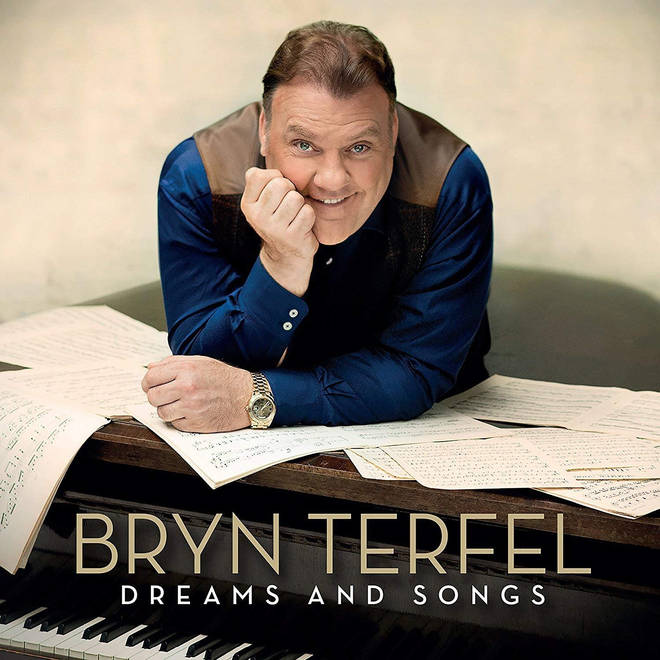 Sir Bryn Terfel – Dreams and Songs:
1. I Believe – Ervin Drake
2. Irvin Graham, Jimmy Shirl and Al Stillman
3. The Fields of Athenry – Pete St. John
4. Perhaps Love (with Alfie Boe) – John Denver
5. If I Were a Rich Man from Fiddler on the Roof – Jerry Bock
6. Do You Love Me from Fiddler on the Roof (with Emma Thompson) – Jerry Bock
7. Amazing Grace (with Danielle de Niese) – Traditional
8. Trees – Oscar Rasbach
9. Tell My Father from The Civil War (with Katherine Jenkins) – Frank Wildhorn
10. The Shepherd Poet Of Passchendaele – Sir Karl Jenkins
11. The Golf Song / Golfer's Lament (with Rob Brydon) – Albert Hay Malotte
12. Ar Lan Y Môr – Traditional
13. Granada (with Joseph Calleja) – Augustin Lara
14. Smile – Charlie Chaplin
15. The Hippopotamus Song – Michael Flanders and Donald Swann
Dreams and Songs is available now on Universal Music, Spotify and Amazon.