Opera singer Bryn Terfel cancels several performances after breaking his ankle
30 January 2020, 10:58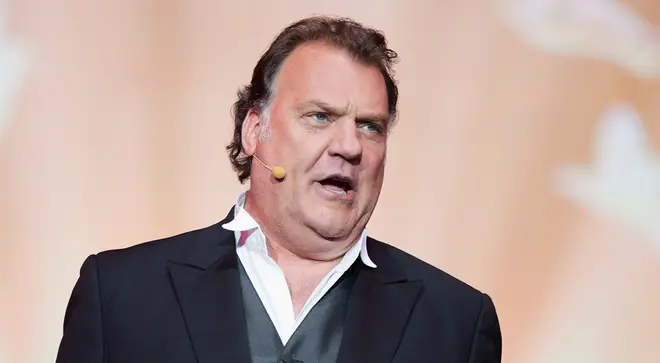 The Welsh bass-baritone has been forced to withdraw from an upcoming appearance at New York's Metropolitan Opera, after breaking his ankle during a production.
Welsh opera star Bryn Terfel has been forced to cancel upcoming appearances at New York's Metropolitan Opera and Carnegie Hall, after suffering a "severe injury from a fall".
The bass-baritone reportedly broke his ankle in three places during a recent production of Wagner's Die Fliegende Hollaender (The Flying Dutchman) in Spain.
He has also pulled out of upcoming appearances at the Lyric Opera of Chicago.
"According to Sir Bryn's physician, he has fractured the three prominences of his ankle, causing the ankle to partly dislocate and requiring a surgery scheduled for later this week," the Lyric Opera said in a statement.
Sir Bryn has also cancelled his final performance at Spain's Bilbao Opera House on Monday (27 January).
"Returning to Chicago after nearly 15 years was an absolute dream come true. This terrible fall in Bilbao has dealt me a cruel blow," Sir Bryn said in a statement.
"A performer always dreads the days where cancellations are imminent. I was despondent not to finish the last performance in Bilbao, but I am happy I came to that conclusion having learned today of a triple fracture and dislocation."
Read more: Bryn Terfel: Age, baby, songs and height revealed >
Sir Bryn's injury has forced the opera star to withdraw from his role in the Met Opera's new production of Die Fliegende Hollaender, which was due to start on 2 March.
It would have been his first time performing at the legendary venue in almost eight years.
Sir Bryn is currently recovering at home in Wales and is due to have surgery this week.