André Rieu orchestra trombonist dies, aged 47
23 December 2016, 10:33 | Updated: 23 December 2016, 10:56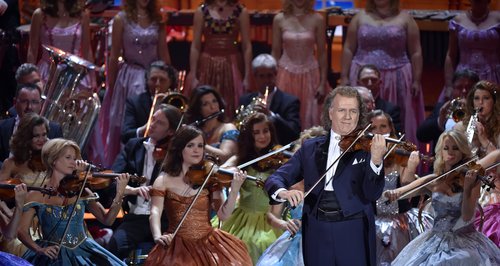 Trombonist Ruud Merx passed away after a heart attack while on tour in the UK.
Ruud Merx, trombonist with André Rieu's Johann Strauss Orchestra, has died after suffering a heart attack during the orchestra's UK tour. Merx, who had been with the orchestra for over 20 years, was in a coma after the initial attack last week, but died on December 22nd.
Rieu has posted a performance of 'Nearer My God To Thee' on his Facebook page in tribute:
Soprano Mirusia Louwerse, who regularly appeared with the Johann Strauss Orchestra, led the tributes beneath Rieu's post:
Merx, a native of Limberg in the Netherlands, was married to Lin Jong, a violinist in the orchestra.
The orchestra's postponed UK tour dates have now been rescheduled.