André Rieu replaces instruments stolen from disabled musicians: 'My heart broke'
17 June 2019, 12:52 | Updated: 17 June 2019, 12:56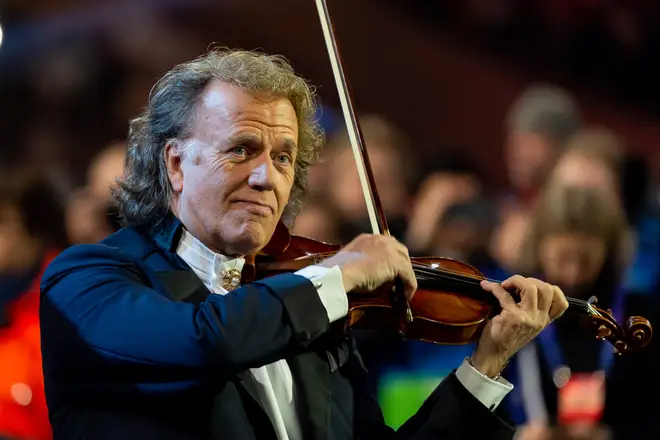 The Dutch violinist has vowed to reimburse an orchestra for the mentally disabled, whose trailer full of instruments was stolen in the early hours of Thursday morning.
André Rieu has pledged to replace 20,000 euros of musical instruments, which were stolen from an orchestra of musicians with mental disabilities.
The instruments, which belonged to the Haarlem brass band 'Happy with Music', were stolen in the early hours of Thursday 13 June, along with the band's trailer.
The chairman of the band, Juria van der Lubbe, told Dutch newspaper the Telegraaf: "Seventeen years of work is in it. Sponsor promotions, the VriendenLoterij, the local Vomar. All these years they have contributed bit by bit to all instruments. That is gone in one fell swoop."
After reading about their story, Dutch violinist and maestro André Rieu decided to step in.
He said: "My heart broke when I read on the Telegraaf website that this group of musicians had been robbed of all their instruments. I want them to be able to perform again very soon.
"That's why I am helping, so that they will be as soon as possible 100 per cent 'Happy with Music' again. I would like to give them back the joy which was taken away from them."
Van der Lubbe described the news as "fantastic" and "almost unbelievable".
She told RTL Nieuws: "What a lovely man that he is going to do this for our brass band. I am completely confused."
Last year, Rieu pledged 700 tons of steel towards the restoration of Notre-Dame, following the fire which devastated the 850-year-old cathedral in April.