Violinist leaves $2.6 million Stradivarius on train
8 January 2016, 09:51 | Updated: 8 January 2016, 09:55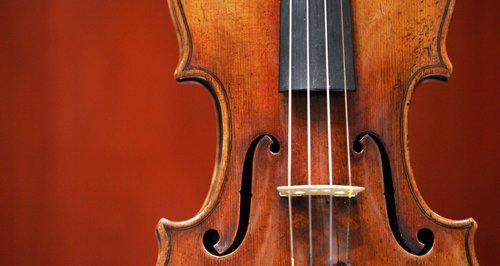 There was a heart-stopping moment for a young American virtuoso when she left realised she had left her train without her prized instrument.
German police have revealed that a dramatic Stradivari-drama took place unfolded on the country's train service this week. A violinist, described as being in her 20s was travelling from Mannheim to Saarbruecken in western Germany when she alighted without her $2.6 million Stradivarius, which was left sitting in the carriage's luggage rack.
As the train departed, the musician realised her error and contacted police. Officers on board found the Strad, fortunately still sitting in one of the carriages.
The instrument has been reported to be the 'General Dupont', 'Grumiaux' Stradivarius, and the violin in question has been named in the press as American violinist Jennifer Koh (who is in her 30s).
The owner of the General Dupont Strad has since denied that it was this violin that was left on the train and a spokesperson for Jennifer Koh, who was in Germany on the evening in question, told The Violin Channel that she no longer plays this instrument.
Whoever it was and whichever the instrument, violin and performer are now reunited. According to police the unnamed violinist was "more than relieved" to have the instrument returned.