How do you run a music festival in a place where the temperature drops to -25?
24 February 2017, 15:23 | Updated: 24 February 2017, 15:35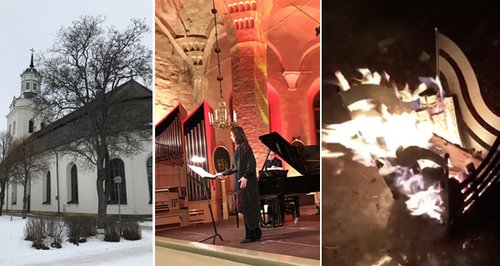 Vinterfest takes place every year in February in Mora, Sweden. Some years the temperature drops to a brisk -25, others it's a balmy -10. How is it even possible to run a musical festival in those conditions? We went along (with all of the thermals) to find out.
Vinterfest started back in 2006 and has taken place every year since, in Mora, Sweden.
Here's where that is, for context.
It is **quite** far north.
The region is famous for cross-country skiing, wooden horses and snow. But now there's another reason to visit this beatuful part of the world: a unique music festival that attracts some of the very best musicians from around the world.
The artistic director is the wonderfully named Vikingur Ólafsson (who has just released a recording of Philip Glass music for solo piano). He's as at home playing Bach or Rameau as he is playing Shostakovich or Glass.
Here's Vikingur treating us to Philip Glass backstage
A festival like no other
As Vikingur explained, when we caught up with him in between rehearsals, Vinterfest really is unique:
"When I first came to Vinterfest in 2011 it was -25 and we had violinist Janine Jansen with her fantastiv Stradivarius violin and I just remember thinking 'how are these instruments going to survive this weather?' So that alone makes this festival quite different!"
The roads around the festivals are lined with candles and flaming torches and the venues this year include a medieval church, a car showroom and a night club.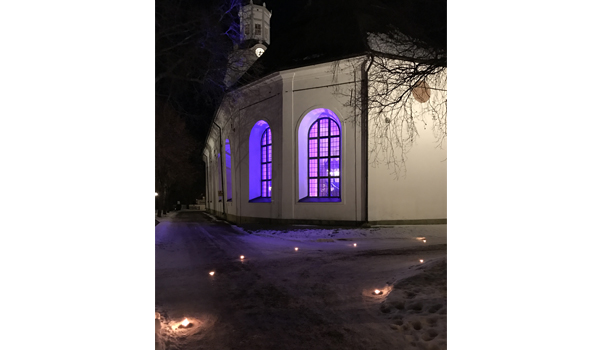 Forbidden Music
This year's festival took the theme 'Forbidden Music' and the programme included music by composers who hadn't been able to compose freely (because of gender, politics, religion) or who were tackling taboo subjects, like Janáček's 'Intimate Letters' Quartet, a passionate love song to a woman 38 younger than him.
And the performers this year included harpsichordist Mahan Esfahani, violinist Hugo Ticciati, mezzo soprano Anna Larsson and violist Jennifer Stumm.
Here's Jakob Koranyi playing part of Ligeti's fiendish Cello Sonata:
A spirit of experimentation
And in that spirit – we filmed Hugo Ticciati improvising in a bowling alley.
Contemporary music
The most striking thing about the festival was that music by Bach would sit alongside Kaija Saariaho.
"I believe all music is contemporary music, as long as it's being played in the present," explains Vikingur. "It doesn't matter if it's a 300-year-old piece by Johann Sebastian Bach or a 5-year-old piece by Philip Glass. I see both of these as contemporary music. I don't think music is done any favours by categorising it.
"I think sometimes there's a lack of trust from the promoter to the audience. People are much more open-minded than they were 10 or 15 years ago. For me it's about encouraging an active type of listening – I don't think we should expect the music to serve us, it has to be a meeting between us and the music."
Music is a place…
Vikingur opened the festival with a quote by Philip Glass: "Music is a place as real as any you've ever been to."
Which seems fitting, because of Philip Glass's music were a place, it would probably look something like Mora: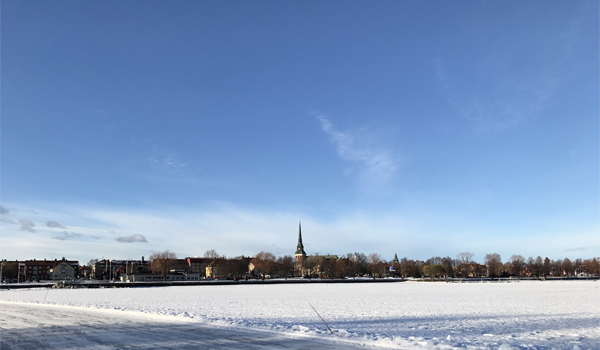 Find out more about Vinterfest here.