Jeff Goldblum amazes Glastonbury fans with Jurassic Park theme during piano set
1 July 2019, 12:26 | Updated: 1 July 2019, 12:38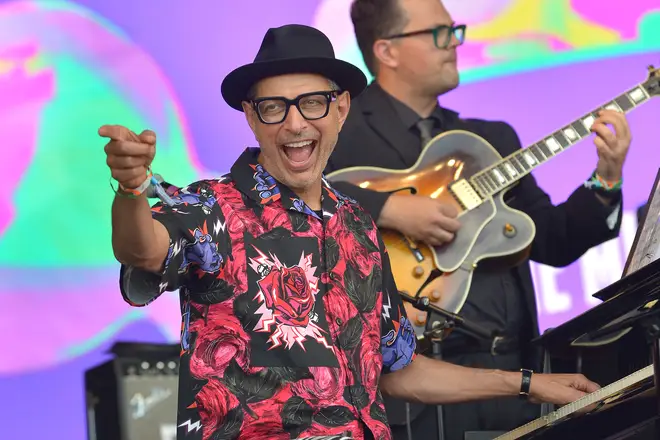 Jeff Goldblum, actor, jazz pianist and the Internet's favourite meme, delighted Glastonbury goers at the weekend when his band played the 'Jurassic Park' theme.
Jeff Goldblum played a jazz piano set at Glastonbury on Sunday (30 June), and delighted fans when his band played the Jurassic Park theme.
At the end of his set, the Hollywood actor got up from behind his piano to thank the audience, waving to crowds and revealing a pair of zebra-patterned trousers.
As he did so, his saxophonist led a blast of John Williams' melody from the 1993 film, in which Goldblum starred as mathematician Ian Malcolm.
Turning around to look at his orchestra in surprise, the US actor smiled and put his heart on his chest in gratitude (watch the video below).
Goldblum has been playing jazz piano for over 50 years, and has played with the Mildred Snitzer Orchestra for the last 30 years.
Last year (9 November 2018), the actor released his debut album with the orchestra at the age of 66. The album, The Capitol Studios Sessions, went to No. 1 in the UK and US.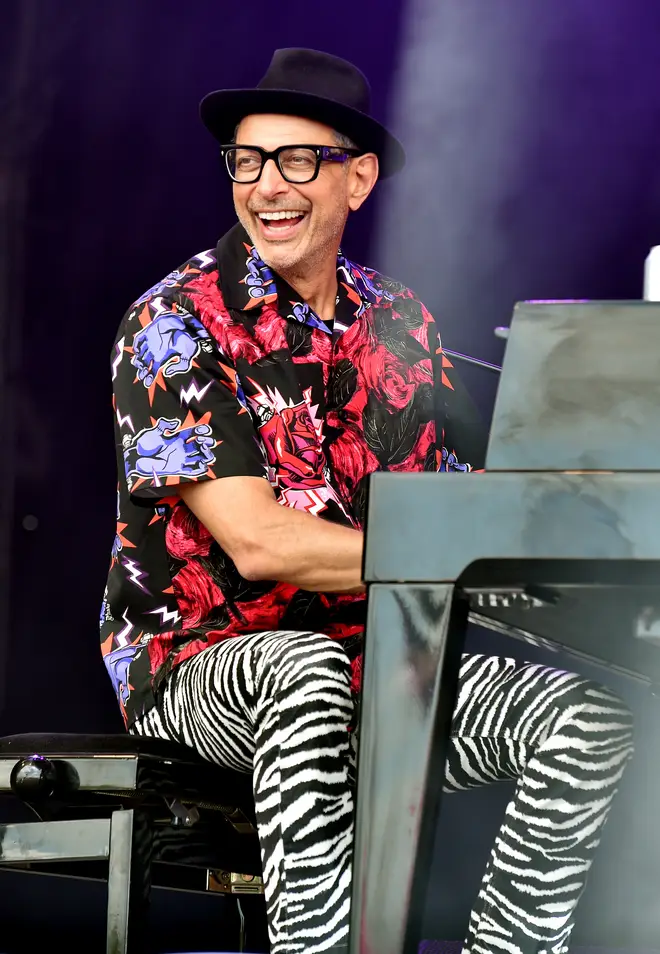 Following glowing reviews, Goldblum played in a number of prestigious jazz venues in London, Paris and Berlin.
On the West Holts stage, the actor announced he will be releasing his second jazz piano album on the Decca record label. He confirmed he has been recording the album in LA with the orchestra and a variety of special guests.
The actor said: "Getting to do another album with the sweet, sweet, enchanted elves and sprites from Decca has me floating on air, somebody please pinch me (ow, not so hard).
"I only hope that listeners feel what I felt when we made the record – an explosive release of ecstasy. It's amazing to let the cat a bit out of the bag here at Glastonbury in the fleshy flesh!"
Listen to Goldblum's first album on Spotify here.