UK cultural life 'diminished and shackled' by post-Brexit artist visa policy
20 February 2020, 17:44 | Updated: 20 February 2020, 18:09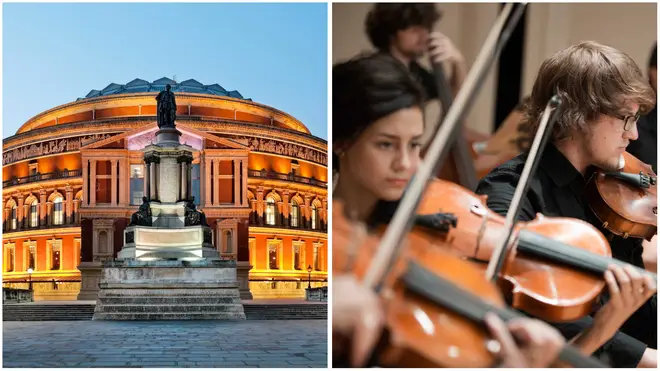 A leading composer has criticised the UK's post-Brexit immigration laws, which will restrict the movement of EU artists to the UK, subjecting them to the same rules as their non-EU peers.
The Home Office has announced that as of January 2021, EU touring artists and their crews will require visas to perform in the UK.
Declared on Tuesday in a policy paper about the country's new points-based system, the announcement means musicians, entertainers and sports players will no longer be able to travel to the UK without a Tier 5 visa or work permit – impacting on many of the country's concerts, cultural events and festivals.
English composer Howard Goodall criticised the move, telling Classic FM: "Our cultural life will be diminished and our currently thriving music industry shackled by these counter-productive new immigration rules.
"Our musical heritage has been immeasurably enriched by creative exchange with artists from all over the world, especially our closest neighbours. This is the result of a retrogressive, mean-spirited agenda."
He added: "Just think, if the Brexit Government's new points-system for immigration had been in operation in the 20th century, we'd have been spared the terrible burden to our economy and culture of Freddie Mercury, Sade, Joan Armatrading, Rita Ora, Katie Melua, Emeli Sandé and George Michael."
Goodall also took to Twitter on Tuesday to share his blog on the new policy, as well as a petition backing a 'Musicians' Passport' for musicians working in the EU post-Brexit:
The Musicians' Passport poses an affordable way for artists to travel freely for two years across all EU member states. It would also rid them of the need to apply for other permits, and cover road crew, technicians and other staff necessary for them to do their job.
As it stands under the new policy, free movement for musicians and other artists from the EU will end on 31 December.
The new policy is also expected to affect a number of other UK industries including construction, social care, the NHS, university scientists, tech and farming.
Read more: Brass players play 'Ode to Joy' outside parliament to protest Brexit >
Deborah Annetts, Chief Executive of the Incorporated Society of Musicians said they are "deeply disappointed" by the decision. "The value of the creative industries has been proven once again by the Government's own figures – growing at more than five times the rate of the wider UK economy and generating almost £13m per hour.
"The creative industries are worth in excess of £111bn [a year]. We would ask the UK Government to reconsider our call for a two-year, multi-entry visa."
The Former Minister of State in the Department for Digital, Culture, Media and Sport Nigel Adams MP added: "touring is absolutely the lifeblood of the industry".