New releases: Pop Goes Classical and Brahms with the Boston Symphony Orchestra
5 June 2017, 10:00 | Updated: 15 June 2017, 15:10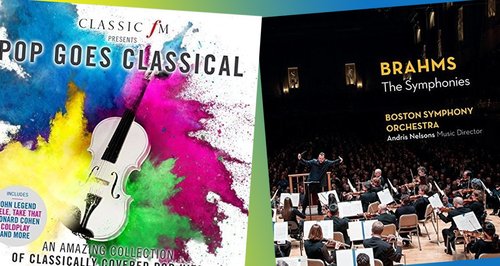 Throughout the week Classic FM's presenters bring you the best new recordings, including world exclusives and premiere broadcasts of latest releases.

John Suchet plays a track from his featured Album of the Week at 10.15am every weekday.
Pop Goes Classical - Royal Liverpool Philharmonic Orchestra
Classic FM (Decca)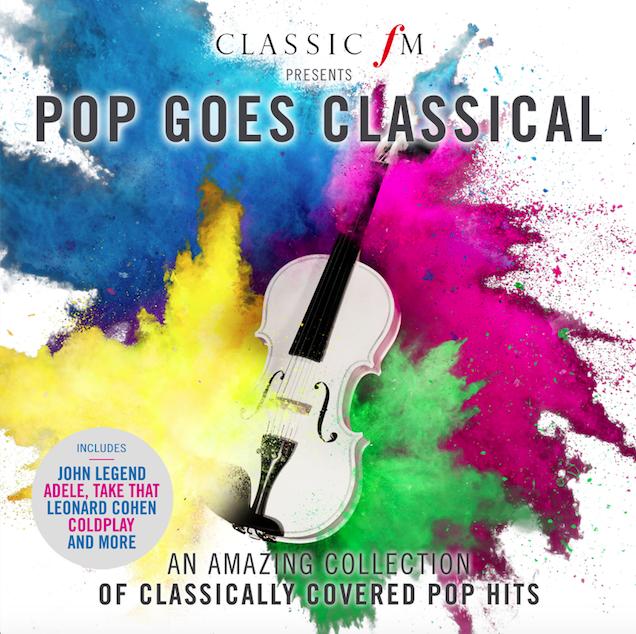 To commemorate the 25
th
Anniversary of Classic FM, we are releasing a very special classical album – with a twist.
12 of the biggest pop hits from the last 25 years, classically arranged and performed beautifully by the Royal Liverpool Philharmonic Orchestra. Enjoy spectacular renditions of Adele's 'Hello', Bryan Adams' 'Everything I Do' and Take That's 'Back for Good' plusmany more. It's the greatest collection of pop hits as you've never heard them before.
And if you don't know the original versions of these songs, worry not: every one of these arrangements can stand on its own as a beautiful piece of music. That in itself is a testament to the brilliance of the original song and the skill of our arrangers. What we hope you'll discover, as we have, is that a great tune is a great tune, from whatever century, musical genre, or part of the world it originates. So relax and immerse yourself in the world's most popular songs, honoured as the classics they already are.

John Brunning plays a track from his featured Drive Discovery at 6.15pm every weekday.
Brahms: Boston Symphony Orchestra & Andris Nelsons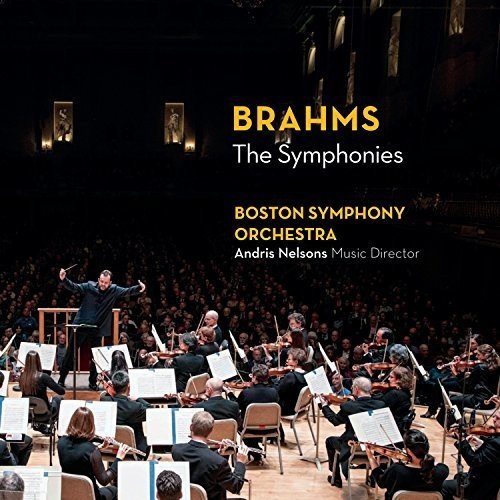 The Boston Symphony Orchestra and Andris Nelsons are pleased to announce the release of their latest recordings on BSO Classics-a three-disc set of the four Brahms symphonies, recorded live during concert performances at Symphony Hall this past November, engineered by the same in-house team that produced the BSO's recent Grammy-winning Shostakovich recordings under Maestro Nelsons on Deutsche Grammophon.
This new Brahms symphony cycle follows two others recorded previously by the BSO, under Erich Leinsdorf in the mid-1960s and Bernard Haitink in the early 1990s. "It makes me so proud and happy," observes Andris Nelsons, "that the Boston Symphony Orchestra of today, filled with so many great musicians, will now have its own place in recorded history with this amazing music."

David Mellor picks out his three favourite new releases every week - including his own Album of the Week, a Bargain Boxset and a Bargain Album - bringing you lots of new recordings to explore.
Prokofiev: Piano Concertos 1 & 2 - Simon Trpčeski, Vasily Petrenko and the Royal Liverpool Philharmonic Orchestra
Onyx
Prokofiev: Violin Concertos - Matthew Trusler
Orchid Classics
Beethoven: Symphony Nos. 6 & 7 - Hewandhausorchester & Herbert Blomstedt
DVD