New releases: Mozart In Havana & Ivana Gavric plays Chopin
24 April 2017, 10:00 | Updated: 15 June 2017, 15:17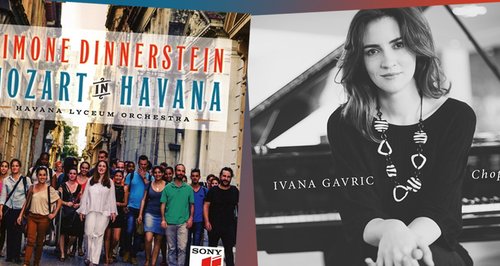 Throughout the week Classic FM's presenters bring you the best new recordings, including world exclusives and premiere broadcasts of latest releases.

John Suchet plays a track from his featured album at 10.15am every weekday.
Simone Dinnerstein: Mozart in Havana
Sony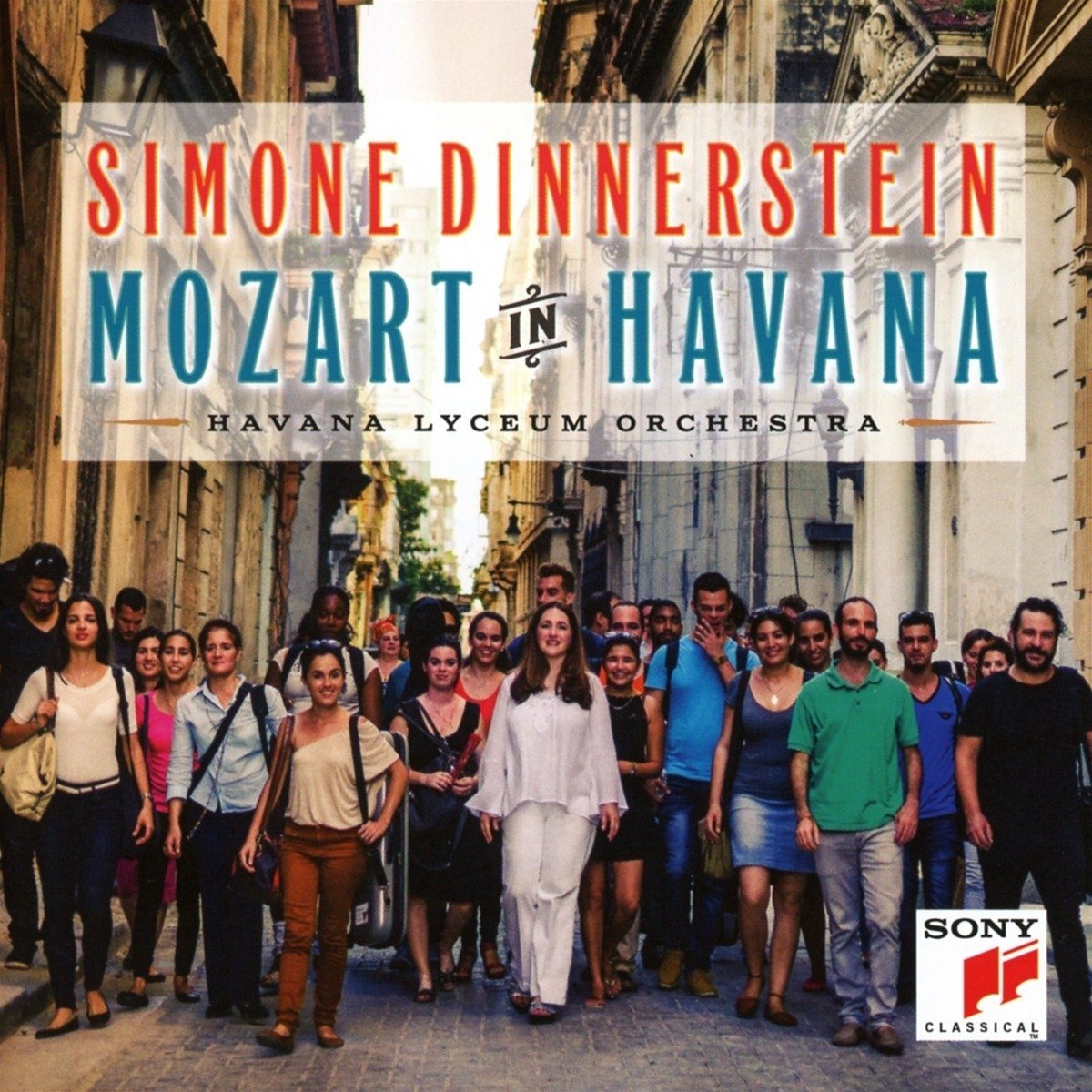 Recorded in Cuba, acclaimed pianist Simone Dinnerstein s new album, Mozart in Havana, may be her most ambitious to date and is a testament to music's ability to cross all cultural and language barriers.
For the new album, Dinnerstein collaborated with the virtuosic Havana Lyceum Orchestra to perform Mozart s Piano Concerto Nos. 21 and 23. Mozart in Havana is a return to Dinnerstein's origins as a musician. Her connection with Cuba started early with Solomon Mikowsky, a Cuban émigré who became her piano teacher when she was nine. Mikowsky would tell stories of his childhood in Cuba and the country's many musical influences. When he inaugurated the Encuentro de Jóvenes Pianistas (Meeting of Young Pianists) festival in Havana in 2013, he invited Dinnerstein to play. Of course accepted without hesitation, said Dinnerstein.
Returning to the festival in 2015, she played for the first time with the Havana Lyceum Orchestra and was deeply impressed. Within a year she had returned to Havana to record with the Orchestra what would become Mozart in Havana. The recording was done over three long, sleepless nights using donated strings and recording equipment brought in by Grammy-winning producer Adam Abeshouse. This summer, the Orchestra will make their U.S. debut in a series of concerts with Dinnerstein including New York's Naumburg Bandshell that will be broadcast live on WQXR.

John Brunning plays a track from his featured album at 6.15pm every weekday.
Ivana Gavric: Chopin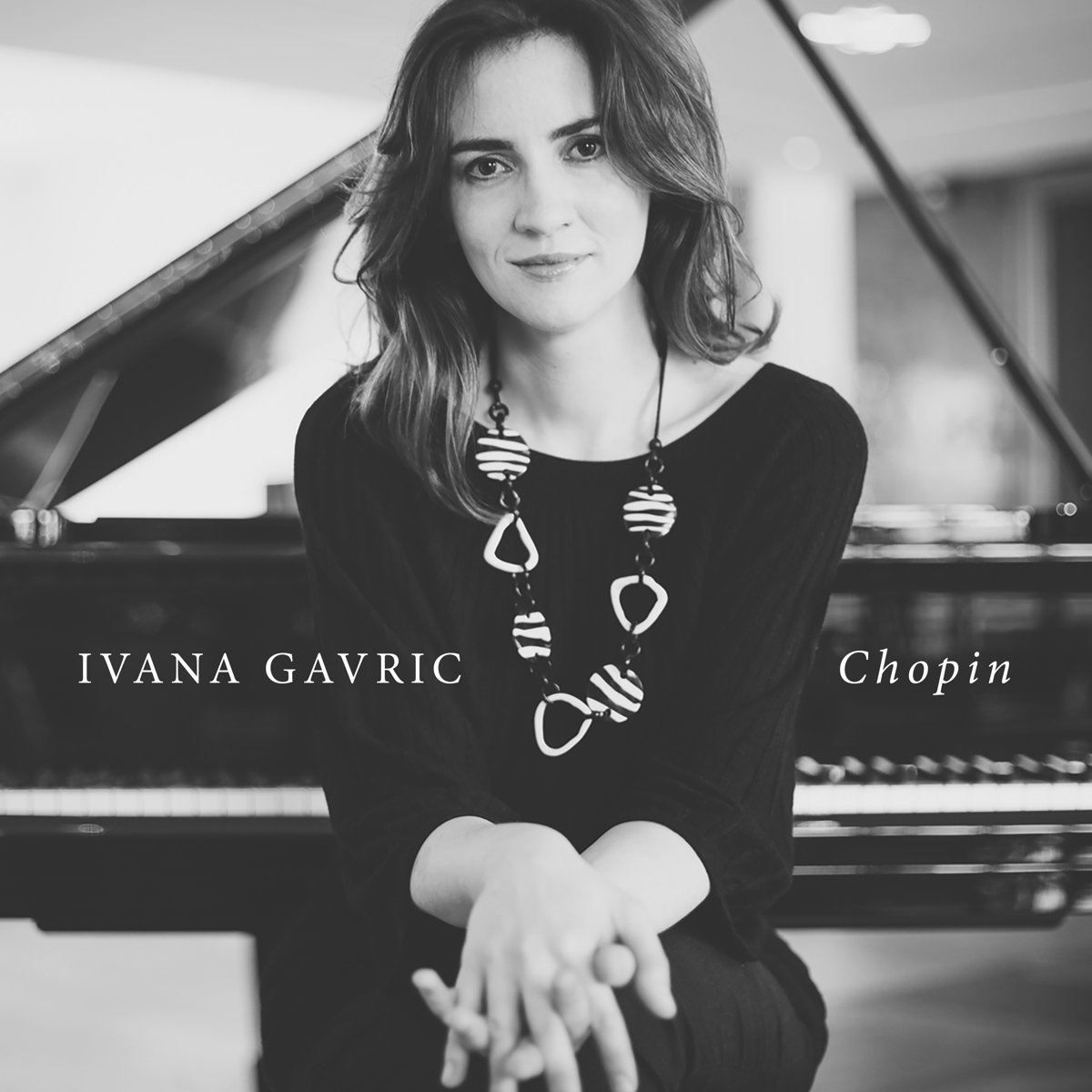 Chopin, is the major new album from acclaimed British pianist Ivana Gavric, released on Edition Classics. With three highly successful albums behind her on Champs Hill Records, her new disc explores her Slavic roots and focuses with a clarity and intensity on that mightiest of all composers for piano, Fryderyk Franciszek Chopin.
Chopin is a highly personal album for Ivana, as she explains: "the pervasive nostalgia of the Mazurkas speaks to me the most. My own heritage probably also explains my attraction to their Eastern European-inspired song. I have the fondest memories of dancing around my grandmother's kitchen to tapes of polkas and mazurkas which she had brought back from a trip to Poland. Likewise of hearing my mother play many of the pieces featured on this album."
Focusing on the early Mazurkas - she stops in 1838 - fortheircharmingmore-rusticandless-stylisticqualities, Ivana adds: "I have decided not to present them in chronological order, but, rather, to mirror the contour of a recital - which hopefully will cast a spotlight on some of the lesser-known numbers".
Chopin looks set to reinforce her formidable reputation and to become one of the most vital albums from a British artist this year. With high profile concert activity, including two performances at the prestigious Wigmore Hall in 2017, Edition Classics is proud to collaborate with this truly unique talent, in a career that goes from strength to strength.

Chopin: Jan Lisiecki
Murray Perahia - The Awards Collection
Schubert: Fantasie in F Minor and Other Piano Duets -

Andreas Staier & Alexander Melnikov

Harmonia Mundi