New releases: Michael Collins - Crusell, Mark Bebbington & the Royal Philharmonic Orchestra - Grieg/Delius
9 April 2018, 10:15 | Updated: 12 April 2018, 11:04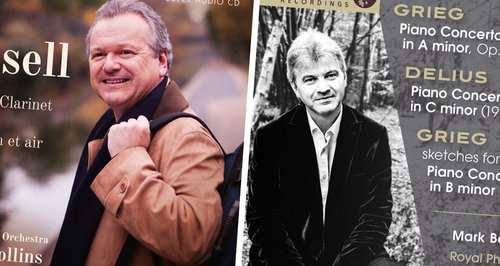 Throughout the week Classic FM's presenters bring you the best new recordings, including world exclusives and premiere broadcasts of latest releases.

John Suchet plays a track from his featured Album of the Week at 10.15am every weekday. You can buy your own copy from the Classic FM store here.

Michael Collins, Swedish Chamber Orchestra - Crusell, The Clarinet Concertos
Chandos

With the help of the Swedish Chamber Orchestra, clarinettist and conductor Michael Collins makes his bid to bring the Crusell Clarinet concertos back into the wider consciousness. And based on the evidence assembled here, it looks like it won't be long before we're hearing these fabulous works in concert halls and on-air far more often.

John Brunning plays a track from his featured Drive Discovery at 6.15pm every weekday. You can buy your own copy here.

Mark Bebbington, Royal Philharmonic Orchestra - Grieg & Delius Piano Concertos
Somm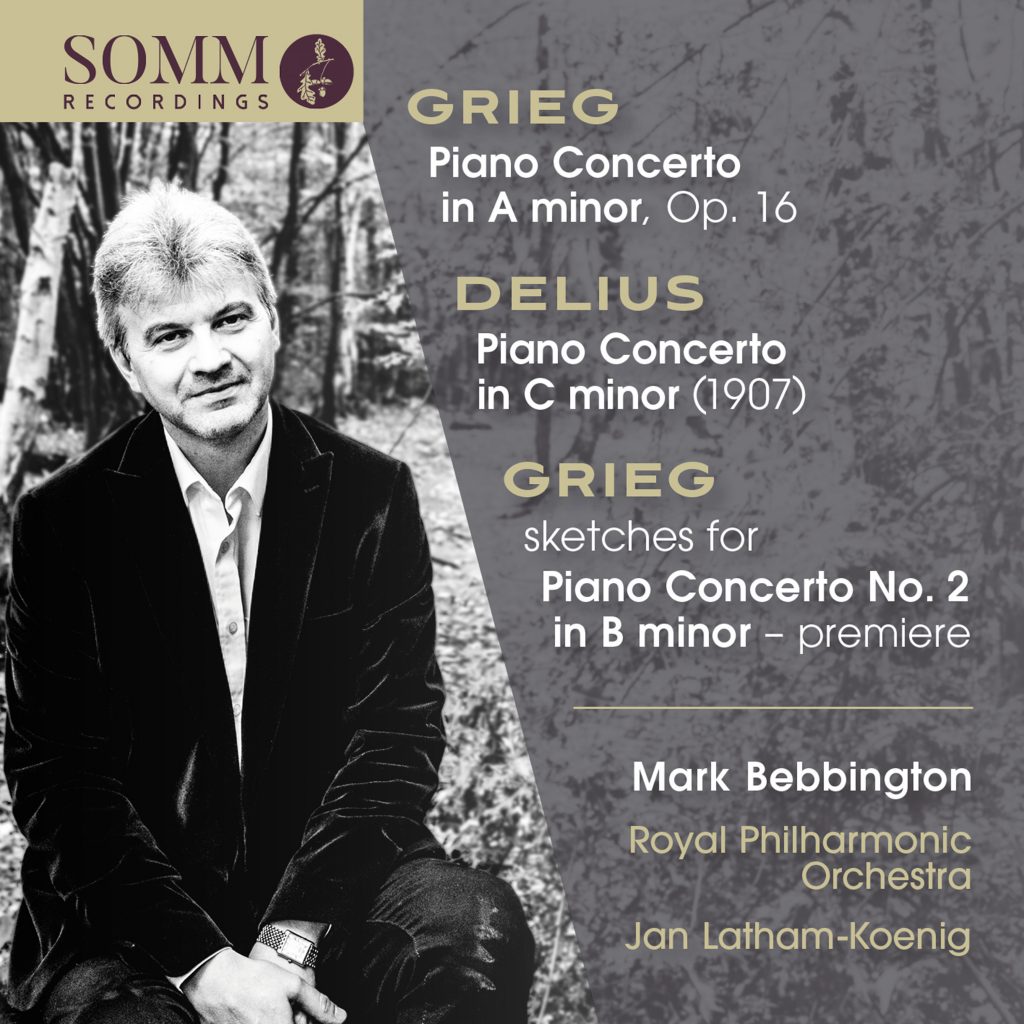 The headline recording here will undoubtedly be the reassembled version of Grieg's never-completed second piano concerto. His first was a legendary piece and remains a stalwart of the piano repertoire today, so aniticpation around this reconstruction is high. Pianist Mark Bebbington effortlessly rises to the challenge, and makes these known and not-so-known works sing. Who knows, you might even end up with a new favourite Grieg concerto!

David Mellor picks out his three favourite new releases and re-releases every week - including his own Album of the Week and a Bargain Boxset - bringing you lots of new recordings to explore.
Mark Bebbington, Royal Philharmonic Orchestra - Grieg & Delius Piano Concertos
Somm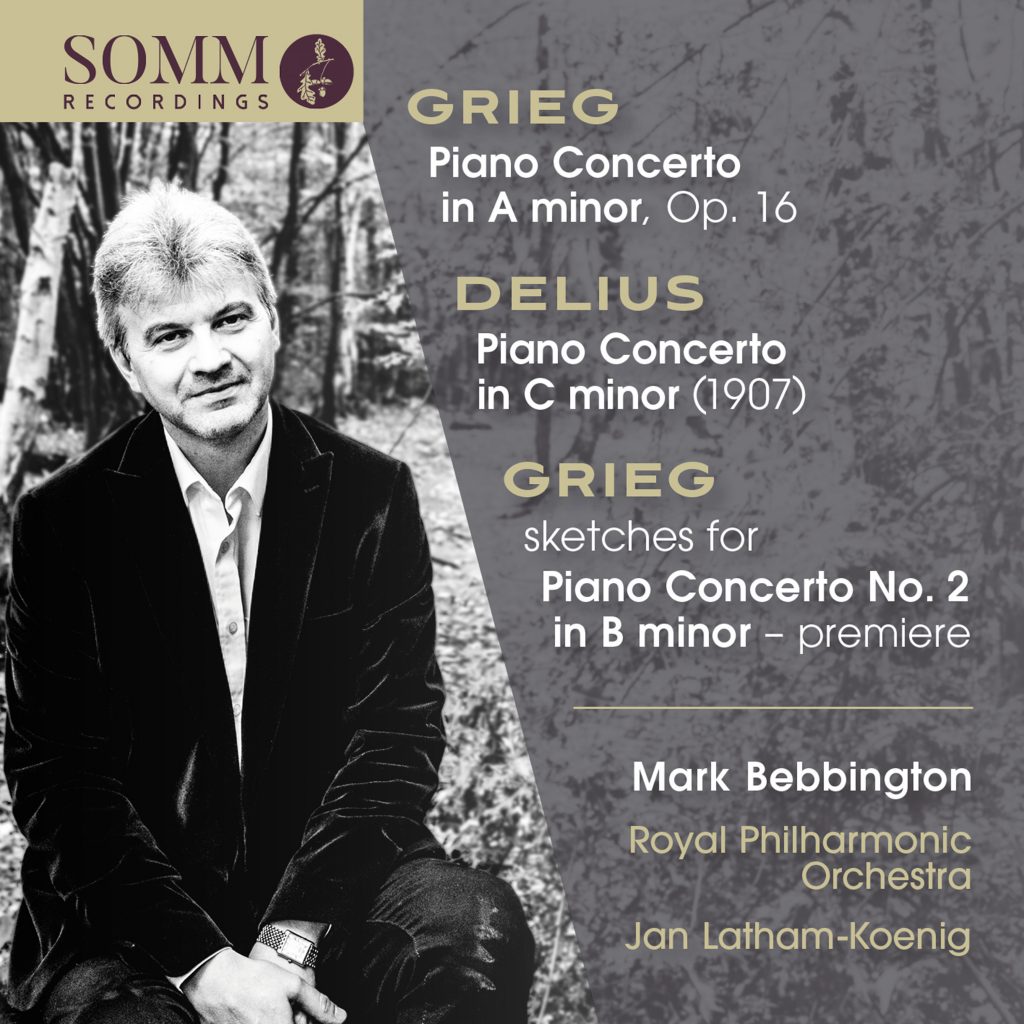 World premieres of music by Edvard Grieg are not that common these days, not least because he died in 1907! But here, courtesy of the indefatigable Bob Matthew-Walker, who has forgotten more about music than I will ever know, we get two: Grieg's sketches for his abandoned second piano concerto, one with and the other without Bob's orchestrations, based on Grieg's own indications in the score.

It's a fascinating piece, with five separate, very Griegian melodic strands, well laid out for the piano, and lasting almost four minutes. What a shame he never finished it.

Then there's Grieg's celebrated A minor concerto receiving an expansive performance from Mark Bebbington, which lacks only the last ounce of poetry. And maybe the outer movements are a bit slow, being around two minutes longer in each case than most serious rivals. But with the Royal Philharmonic under Jan Latham-Koenig on fine form, this is a good listen.

Even better is Delius's Grieg-inspired piano concerto from 1907, which is nothing like as well known as it deserves. Delius and Grieg were very close for the last 20 years of Grieg's life, as is obvious from Delius's concerto.

Room is also found for Three Preludes for piano by Delius. And the CD is are rounded off by Peter Warlock's arrangement for piano duet of Delius's On Hearing The First Cuckoo In Spring.
BEST BARGAIN BOX
Julian Lloyd Webber - The Span of Time
Naxos (4CDs)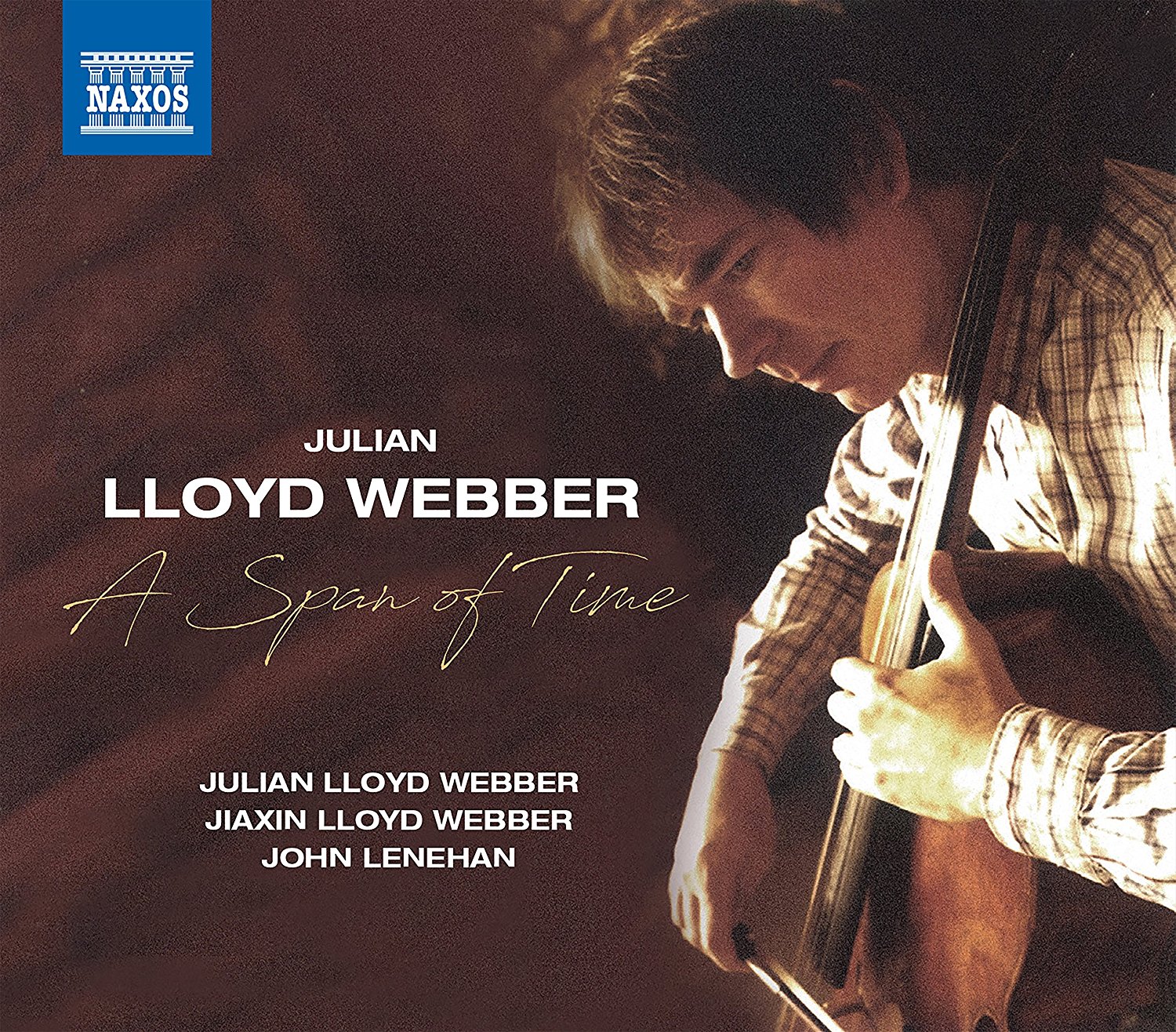 This attractively priced Naxos box brings together Julian's last three CDs as a cellist, prior to his enforced retirement with a back injury, and an album of English music for strings where he is the conductor.

These are self-recommending issues. Album one, Evening Songs, are arrangements of Delius's songs for cello and piano, plus several by Julian's beloved John Ireland, who lived in the same part of Chelsea as Julian does.

A Tale of Two Cellos is a charming example of Julian's work with his wife Jiaxin, also a cellist. The third album features both of them again in a programme of Vivaldi's Concertos for Two Cellos, which has real class and quality.

My favourite of all of these, is the English string music album And the Bridge is Love. Naxos quote on the sleeve my Mail on Sunday comment that Julian "emerges as a conductor of some distinction".

So he does, and it's a sadness to me that he hasn't yet done a follow up. I know he is busy as the Principal of the Royal Birmingham Conservatoire, but it would be good to have him back as a performer.
The Mozartists, Ian Page - Mozart in London
Signum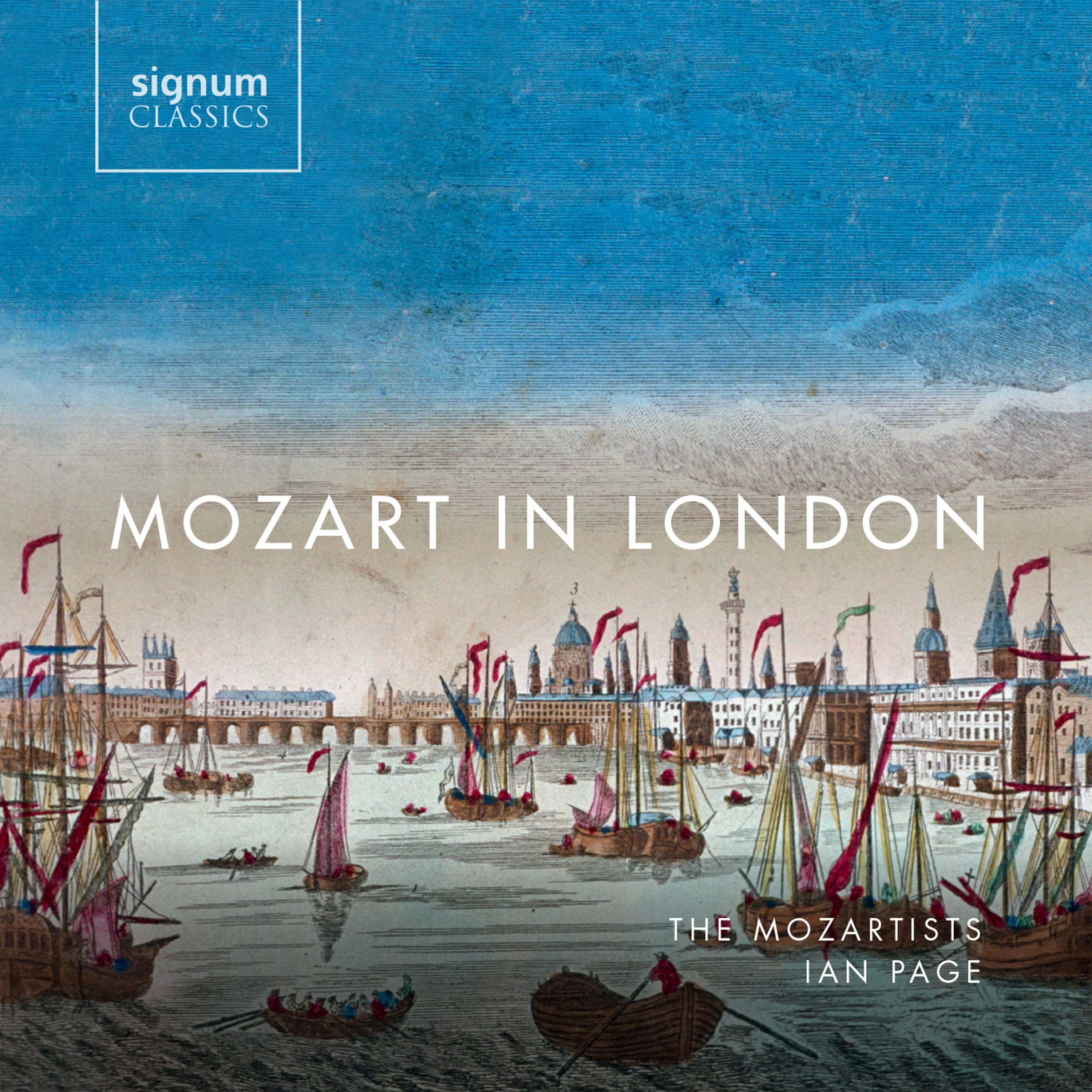 I am penning this review at my flat, 200 yards away from where Mozart, aged 8, composed his first symphony.

And that extremely accomplished work kicks off this double album of Mozart in London, where he spent 18 months in the mid 1760's, and where his music composed at the time is charmingly intermingled with music he either did, or probably would have heard, whilst he was here.

So there's stuff by J.C. Bach, the so called "London Bach", who spent two decades of his short life as one of London's most revered musicians, as well as offerings from lesser known names like Thomas Arne, George Rush and Samuel Arnold.

Ian Page with his handpicked orchestra of around 20 players, is a dab hand at this sort of stuff. In some items he is joined by a number of soloists, including well known singers like Rebecca Bottone, Ben Johnson and Robert Murray, in operatic music popular at the time.