EastEnders composer reunited with 'lost' original score after giving it away decades earlier
28 January 2020, 11:18 | Updated: 28 January 2020, 11:27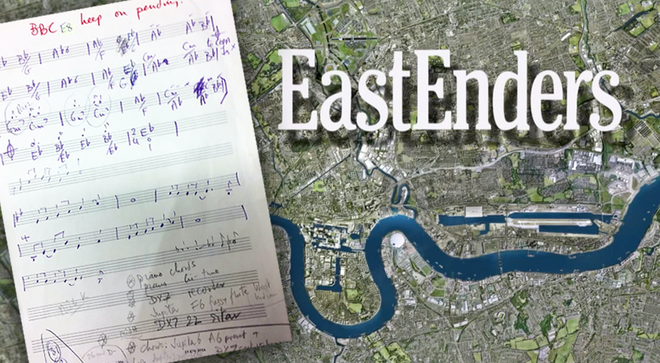 Recognise that famous 'DOOF DOOF DOOF' TV theme? Its composer has just been reunited with his original manuscript...
The composer of EastEnders' iconic theme song has won his original composition back in an auction, after giving it away decades earlier.
Simon May had to battle loyal fans of the soap to be reunited with his work, which he'd donated to a charity auction in 1999 but believed he had misplaced years ago.
The sheet music for E8 (EastEnders' original title) was advertised for auction, along with a letter of authenticity from May and a CD, with an estimated value of £70 to £100.
Read more: EastEnders brought back Sonia's trumpet and social media had a meltdown >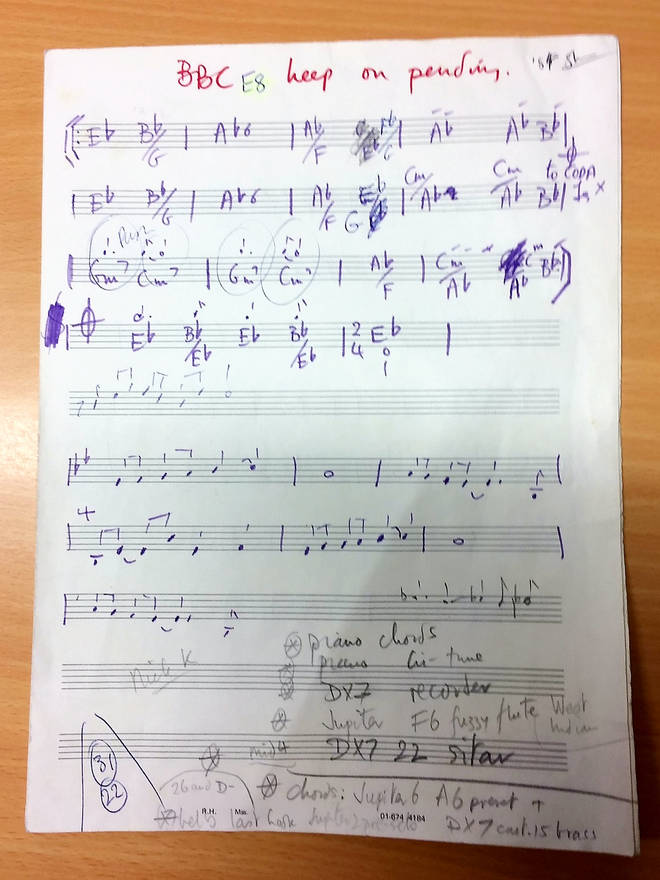 But when the items went under the hammer last Tuesday (21 January), they soared past the estimate, selling for £460 – and returning to their original owner.
Read more: Early Mozart manuscript sold for £318,400 at Paris auction >
"It was really exciting to bid at auction. I'd never done it before. I booked a phone line to ensure I didn't miss out," Simon is quoted as saying on Hansons Auctioneers' website.
"I'm surprised the price went so high but I suppose there are a lot of EastEnders fans out there."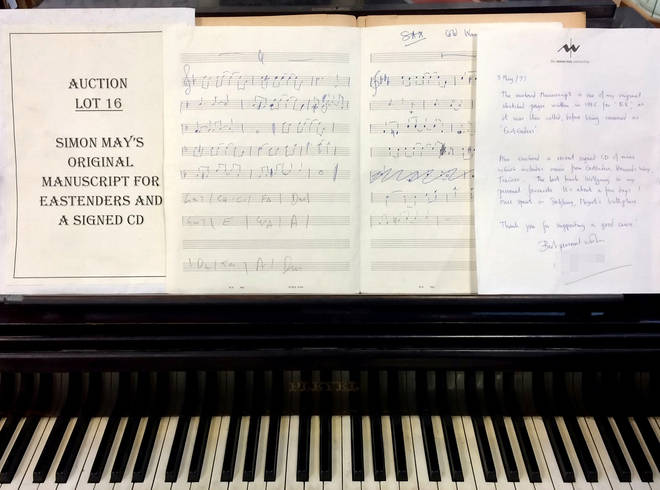 May was just seven years old when he began to compose the famous melody which has accompanied every episode of the soap since it began back in 1985.
"I'm really pleased to get it back. It was an important extract from the E8 musical manuscript," he added.
"Now it can be returned to my family archives. I'd realised it was missing but I thought I'd lost it. It's part of my family history."
Read more: EastEnders brought back Sonia's trumpet again – and social media is having a meltdown >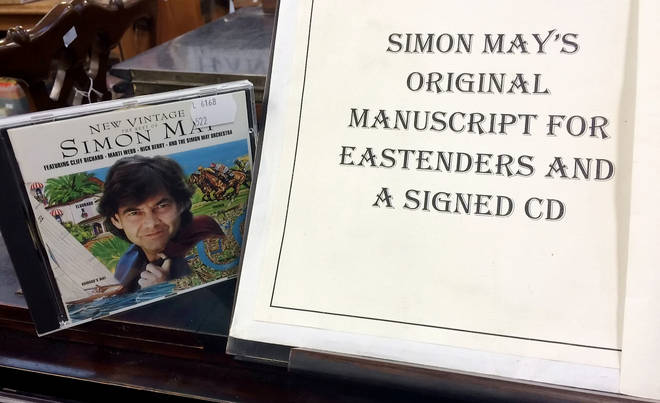 The letter of authenticity which accompanied the composition, penned by May in 1999, said: "Enclosed is one of my original sketched pages written in 1985 for E8 as it was then called before being renamed EastEnders.
"Also enclosed, a recent signed CD of mine which includes music from EastEnders, Howards Way, Trainer.
"The last track 'Wolfgang' is my personal favourite. It's about a few days I spent in Salzburg, Mozart's birthplace. Thank you for supporting a good cause!"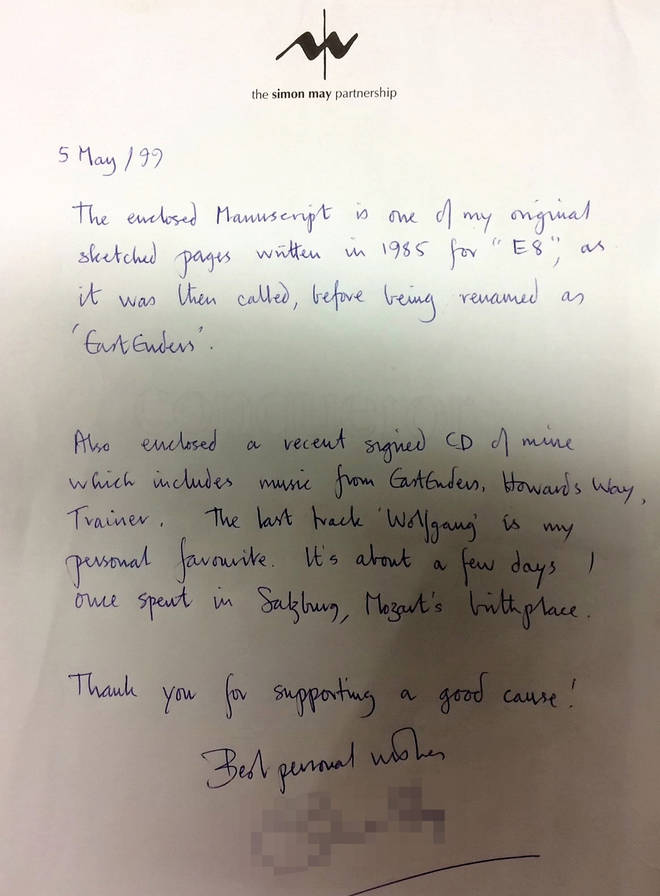 Charles Hanson, owner of Hansons Auctioneers, said: "I'm delighted we've helped to reunite Simon with his music – an extract from a song that's so familiar to us all we can recognise it in seconds.
"The seller was absolutely delighted to hear the music had gone back to Simon."