Early Mozart manuscript sold for £318,400 at Paris auction
20 November 2019, 10:13 | Updated: 20 November 2019, 13:11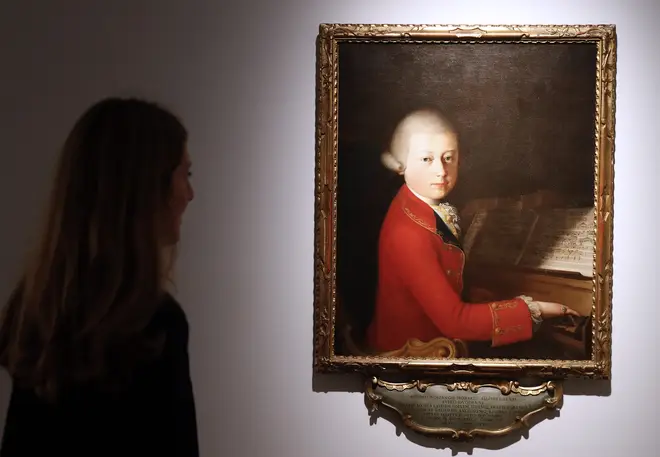 The handwritten Mozart score fetched £318,400 at an auction in Paris yesterday.
An original, handwritten score by Wolfgang Amadeus Mozart was sold for €372,500 (£318,400) at an auction in Paris yesterday.
The two minuets – French dances – date from 1772, when the composer was just 16.
The asking price was set at between €150,000-€200,000 (£129-172,000), but the score went under the hammer for nearly double the highest estimated value.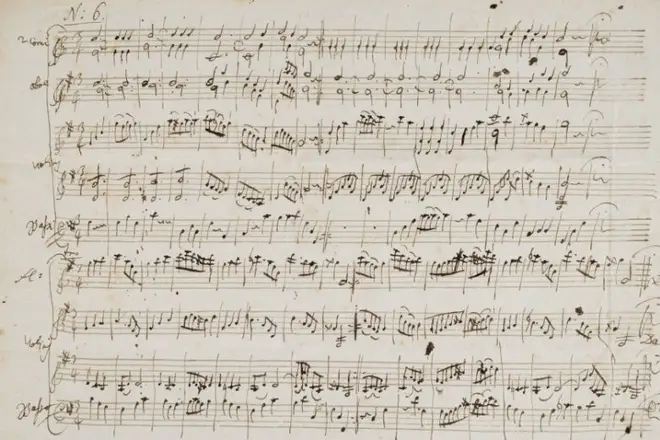 "It's the only version," said Simon Maguire, a specialist in musical manuscripts at Sotheby's in London.
"Mozart always wrote first versions" without immediately reworking them, "unlike Beethoven who revised (his scores) endlessly," Maguire told AFP.
Read more: What was Mozart doing at your age? >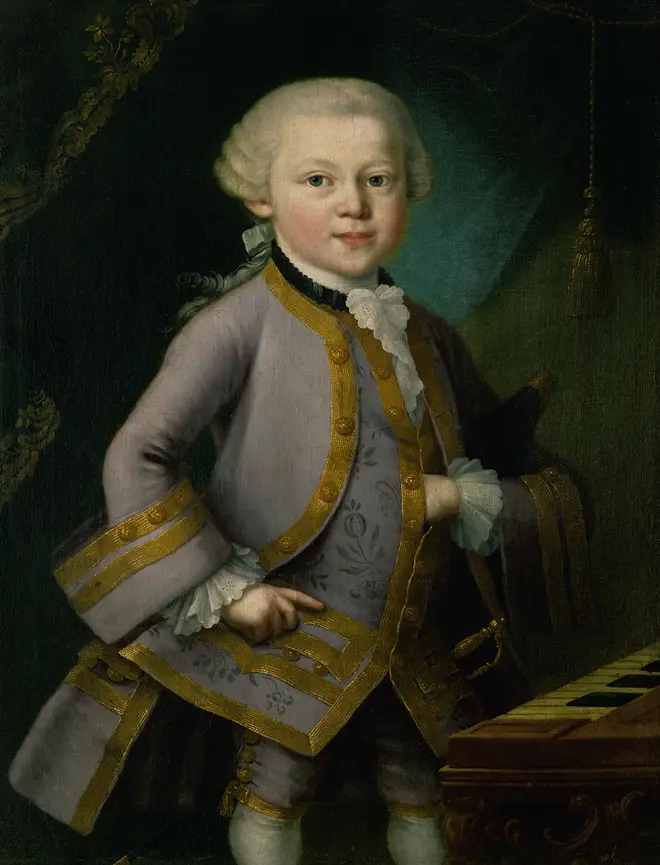 The manuscript for the unpublished minuets contains corrections and minor modifications – one or two of which appear to have been written by Mozart's father, Leopold.
Originally kept in Salzburg by the composer's sister, Nannerl, the score later appeared in one of the famous collections of Austrian writer Stefan Zweig, who Maguire calls "a legendary collector of musical fragments, notably those by Mozart".
In 1986, Zweig's estate donated his vast collection of manuscripts to the British Library. Along with works by Bach, Wagner and Haydn, the collection also included Mozart's handwritten catalogue of works.
The score for Mozart's early minuets is the only one of the composer's 'Six Minuets K.164' to still be owned by an individual. It is being sold as part of the library of the Swiss bibliophile, Jean-Francois Chaponniere.
Read more: This is the first piece that Mozart ever wrote, when he was FIVE years old >
In his short life, Mozart wrote an astonishing catalogue of music, with more than 600 pieces accounted for. And although minuets were a bit out of fashion by Mozart's time, the composer incorporated several into his symphonies and string quartets.
According to Sotheby's, "dancing itself too was a great passion of the composer, to such an extent that [his wife] Constanze Mozart would remark... 'as great as Mozart's genius was, he was an enthusiast in dancing, and often said that his taste lay in that art, rather than in music'."
On 27 November, a rare portrait of Mozart as a teenager will be auctioned at Christie's Paris. It is estimated the painting will fetch between €800,000 (£688,000) and €1.2 million (£1 million).
Want to hear more from us? Click here to sign up to Classic FM's newsletter, Notes.