14 super-stylish classical music and composer face masks
22 July 2020, 17:19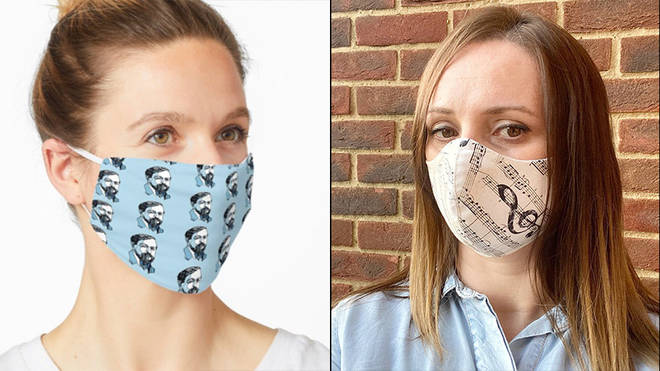 Beautiful face masks, for safety and fashion-conscious musicians.
With face coverings about to become mandatory in shops in England on 24 July, why not wear yours with a stylish musical design?
Below, we've compiled some of the most beautiful face masks for musicians, including ones decorated with portraits of Bach, Debussy and Beethoven.
Or if you'd prefer to craft your own version with a different composer, the government website has a whole section on how to fashion a mask at home, using just some cotton fabric and elastic.
Disclaimer: the following are not medical-grade masks. If you need a medical-grade mask, please visit the NHS website for more information.
For Beethoven 5 lovers

Beethoven's Fifth. Picture: ArtofDissent/Red Bubble

Unprecedented times... like 6/5 and 12/7

These are difficult times. Picture: Customdesign200/Red Bubble

The one with the treble clef

Treble clef. Picture: Jolizette/Etsy

Beautiful (and breathable)

Because Beethoven 250 didn't *quite* go as expected...

Beethoven. Picture: furioso/Red Bubble

When you have a piano recital, but there's a pandemic

Tooting catto.

Cat with clarinet. Picture: elenasloman/Red Bubble

Had to pull some strings to find this one

Guitars. Picture: YvonneGB/Etsy

Debussy mask

Wearing the music, loud and proud.

For Mahler lovers

Mahler mask. Picture: vivalarevolucio/Red Bubble

When you live and breathe Bach.

Bach mask. Picture: SUCHDESIGN/Red Bubble

Ah...

Silence. Picture: twgcrazy/Red Bubble

Stay safe out there.