Cellist fined €50 for taking his instrument on a train in Italy
17 January 2019, 17:30 | Updated: 17 January 2019, 17:34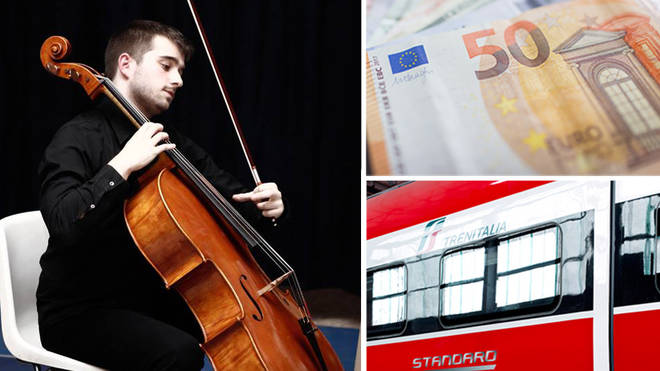 A cellist was fined €50 on a train journey from Milan to Genoa, after a ticket inspector told him his instrument posed a danger to other passengers.
Francesco Raspaolo, a cellist from Genoa, Italy was given a penalty of €50 (£44) by Trenitalia for taking his cello on-board a train from Milan Central station to Genoa Piazza Principe.
Raspaolo, a graduate from the Niccolò Paganini Conservatory of Genoa, shared his story on Facebook where it was picked up by a number of Italian news sources.
His post reads: "I have just come home after spending the weekend in Portogruaro for the January date of the annual cello masterclass at Accademia Santa Cecilia. To take part in this course I always travel by train, and I'll tell you what happened yesterday on the 'Milan Central-Genoa Square Prince' leg, Intercity Train 687 at 21:10 (my last train home).
"The ticket inspector, who was checking tickets between Milan and Pavia, told me my instrument was too long, and that it presents a danger in the upper luggage door."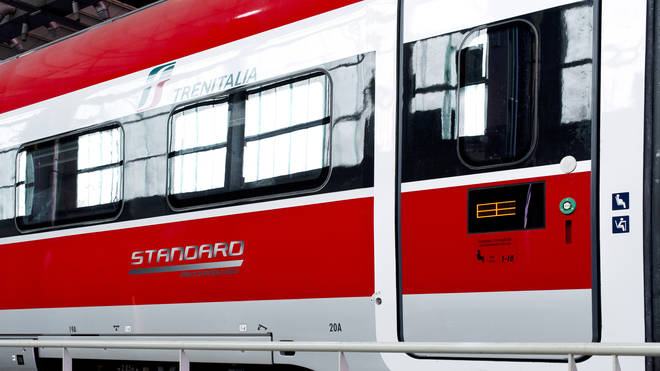 He continued: "After leaving me from the place where I was sitting, and after taking pictures of my instrument, without showing any interest as to the content of my 'Star Wars spaceship', as it was labelled by his colleague, I was fined 50 euros. Threatening to bring me down to Pavia station and risk me having to spend the night there, he stated that it was his kind concession to let me complete the journey.
An airline destroyed this 17th-century instrument, but the repair work is spectacular >
"It would therefore seem that for cellists, but also for double bassists and for many other instrumentalists, train trips are an impractical solution, unless you travel exclusively on regional trains, where instruments appear to be allowed. I will enjoy working out how many days it takes you to reach Portogruaro from Genoa, only with regional trains […].
"In Italy there will be several thousands of cellists, including professionals, new graduates, students, amateurs, and many of these, like the above-mentioned, use the train normally... I really hope my case remains the only one, in the 'country of music'."
According to genova.repubblica.it, the train company has since cancelled the fine.
A spokesperson for Trenitalia told the news website that bulky items can be brought on board trains, as long as they do not create danger or disturbance, saying: "The absolute attention to the needs of passengers is our first rule."