New releases: 'Bach Stories' and Mozart with the LSO Wind Ensemble
22 May 2017, 10:00 | Updated: 15 June 2017, 15:12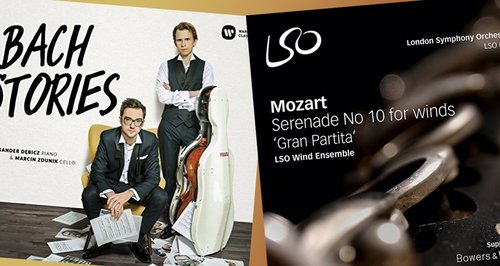 Throughout the week Classic FM's presenters bring you the best new recordings, including world exclusives and premiere broadcasts of latest releases.

John Suchet plays a track from his featured Album of the Week at 10.15am every weekday.
Bach Stories: Aleksander Dębicz & Marcin Zdunik
Warner Classics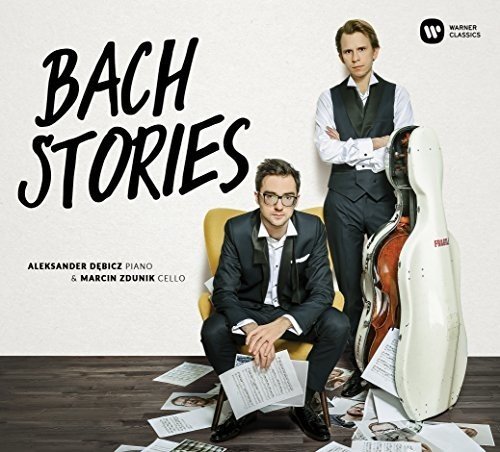 Bach Stories explores a new way of thinking about classical music and improvisation; it presents historical music practice in a contemporary form.
This double album from Warner Classics bears the fruits of a friendship and collaboration between two young but already much-awarded musicians. Aleksander Dębicz (piano) and Marcin Zdunik (cello) combine virtuosity and musical drama with the sheer joy and freshness of music-making in a unique programme of chamber works by Bach and improvisations inspired by those works.
These improvisations – in a classical style rather than jazz – create a bridge between two periods, bringing Bach's music closer to the modern ear by using new means of expression. The 'Stories' evoked in the title could be a simple idea, a fleeting memory or a labyrinthine drama. "Bach's music stirred and inspired our imagination, evoking both simple associations and complex narrative schemes", explain the musicians.
Pianist Aleksander Dębicz, winner of the 2013 Transatlantyk Instant Composition Contest for improvising composer-musicians, made his Warner Classics debut with Cinematic Piano, an album of 12 of his own solo piano works inspired by film music. With Bach Stories, his first album in duo with Marcin Zdunik, this winner of numerous Bach competitions makes a powerful statement about the music of Johann Sebastian and its place in the modern world. Marcin Zdunik is one of today's leading young cellists and Warsaw Philharmonic artist-in-residence for the 2016/2017 season. It is also at the Warsaw Philharmonic that the Bach Stories recording sessions took place, and the acoustics of this magnificent concert hall served as additional inspiration for the musicians.

John plays a track from his featured Drive Discovery album at 615pm every weekday.
Mozart: Gran Partita & Serenade No. 10 for winds - London Symphony Orchestra Wind Ensemble
LSO Live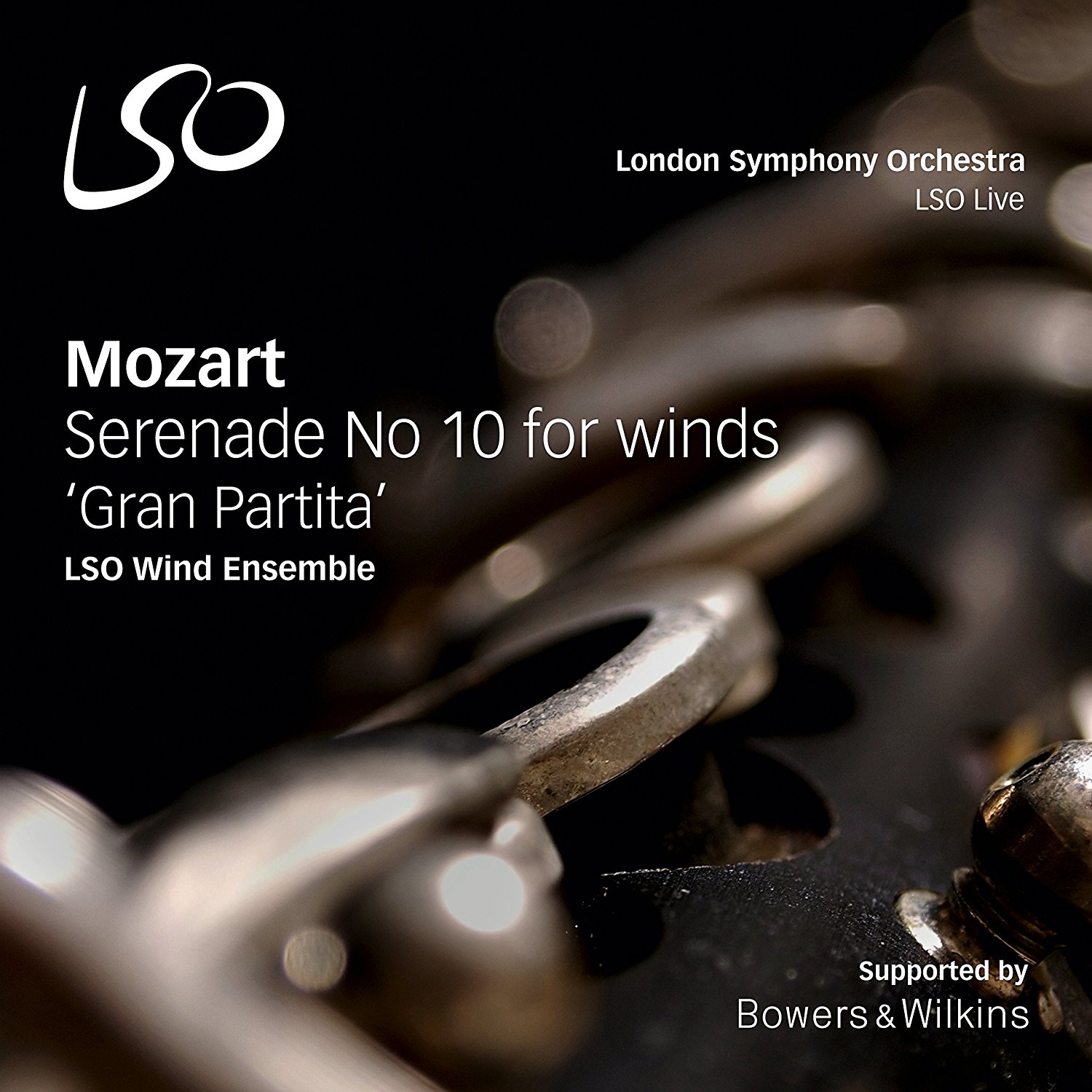 A sprightly interpretation of Mozart's intriguing Gran Partita, this release celebrates the wealth of talent in the London Symphony Orchestra's wind section with an ensemble that includes Italian bass clarinettist Lorenzo Iosco, renowned clarinettist Andrew Marriner and celebrated young oboist Olivier Stankiewicz.
Captured live during Sound Unbound 2015, the Barbican's first classical weekender, the recording is supported by Bowers & Wilkins and took place in the Jerwood Hall of LSO St Luke's. For this album, the ensemble was led Lorenzo Iosco, who played with the Orchestra for six years before joining the Hong Kong Philharmonic Orchestra. He says of the work: "Itssosimplewhat[Mozart] writes, but at the same time so beautiful and so clear...All the seven movements are fantastic, myfavouriteisthethirdmovement,becausethewayitstarts and how it's built is absolutely amazing. But all the movements have beautiful melodies, it's a masterpiece!"
Mozart s sublimeserenadefor thirteen Winds may have been dedicated to his bride Constanze, and it may even have been played at their wedding celebrations in 1782, fitting the occasion with its ambitious scoring and sense of amplitude. It consists of seven movements and why Mozart decided to ignore symphonic convention is unknown.
'Gran Partita', which was found scribbled on the original manuscript, essentially means big wind symphony and it is scored for 13-piece wind section: unusually large for the era. It isn't one of Mozart's most intricate scores, but its sensuousness and variety are unsurpassed.

Album of the Week
Bruckner Symphony No 3:

Leipzig Gewandhaus Orchestra & Andris Nelsons

Deutsche Grammophon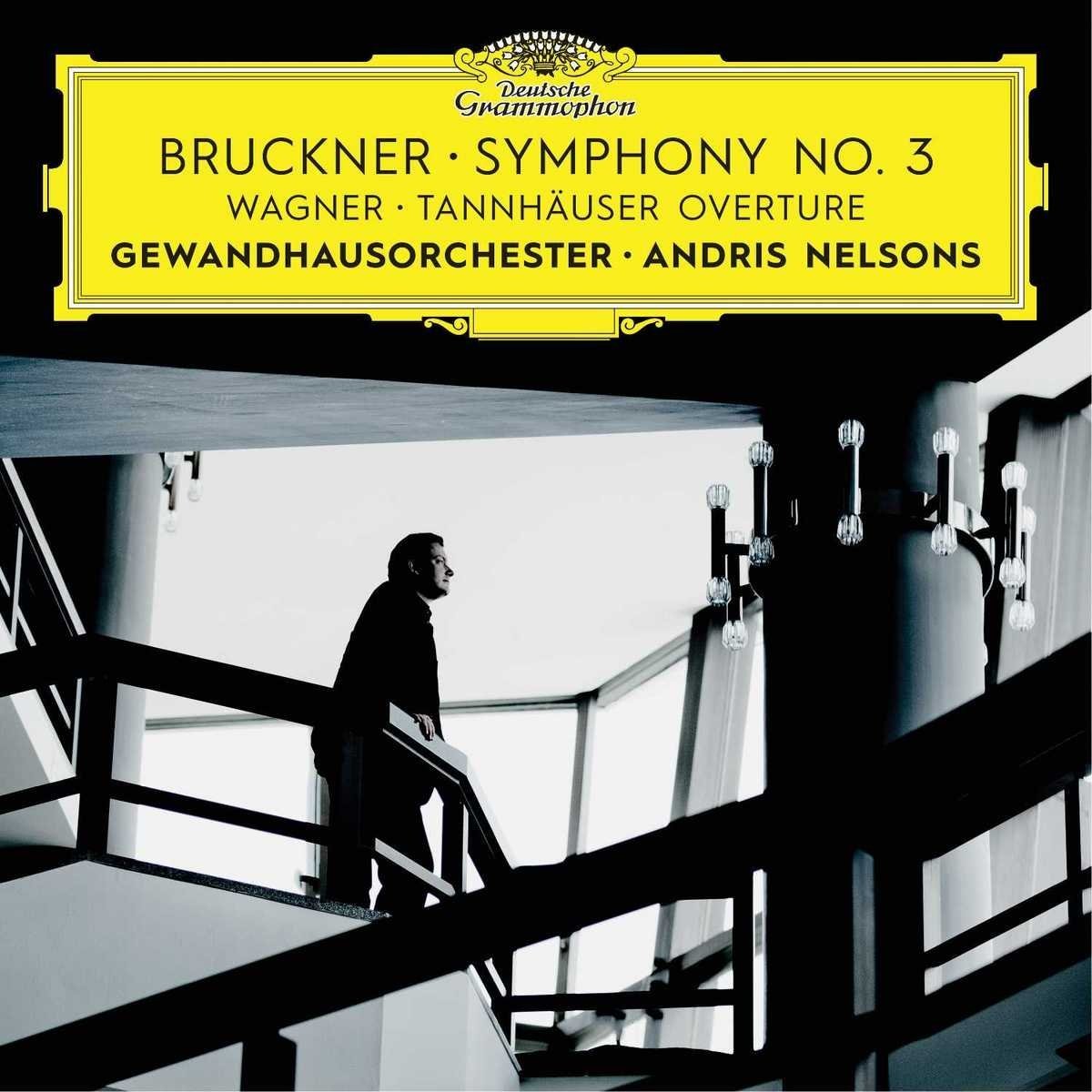 As a musical child of the 70s I was in on the Bruckner/Mahler revolution. The rediscovery of the terrible twins of late 19th century symphonists, brought packed halls to welcome their huge, sprawling works. Of Bruckner one wag said at the time, he has wonderful moments – and very long half hours!
Forty years on, Mahler is still a great favourite, but maybe Bruckner not so much.
Which is why DG's new recording project of all the symphonies, with the Leipzig Gewandhaus, (which premiered arguably his greatest one, the Seventh), under their incoming Music Director, Andris Nelsons, is so invaluable.
Nelsons wants to emphasise the links between Wagner and his faithful (and, by Wagner, often derided servant), Bruckner, by starting with the Third, because Wagner agreed to accept the dedication of this one over a few steins of beer with a disciple he otherwise tried to avoid.
And, Nelsons intends to include a bit of Wagner with all of these recordings. Here, it's a really well paced performance of the Tannhäuser Overture.
The Symphony was recorded live last June in the excellent acoustics of the Gewandhaus.
The orchestral sound has great weight and power, and overall Nelsons' performance is first class. He shares, and sympathises with, the religious faith that underpins Bruckner's music. The great cathedral of sound Bruckner creates is subtly presented, with the crucial relationship between contrasted tempi that make or mar a Bruckner performance, rigorously observed.
The 1877 Viennese premiere was a fiasco under Bruckner, an inexperienced conductor. At the end only two dozen people stayed to applaud, including, touchingly, the 17 year old Mahler.
Most conductors nevertheless salvage that 1877 Edition for their performances and recordings.
Nelsons doesn't, but elects instead to use the 1889 complete rewrite, which had a triumphant premiere in 1890, but with all the cuts then made by Bruckner's domineering amanuensis, Franz Schalk, restored.
A terrific start to the series.
Bargain Box of the Week
Enrique Granados: The Collection
Sony (7CDs)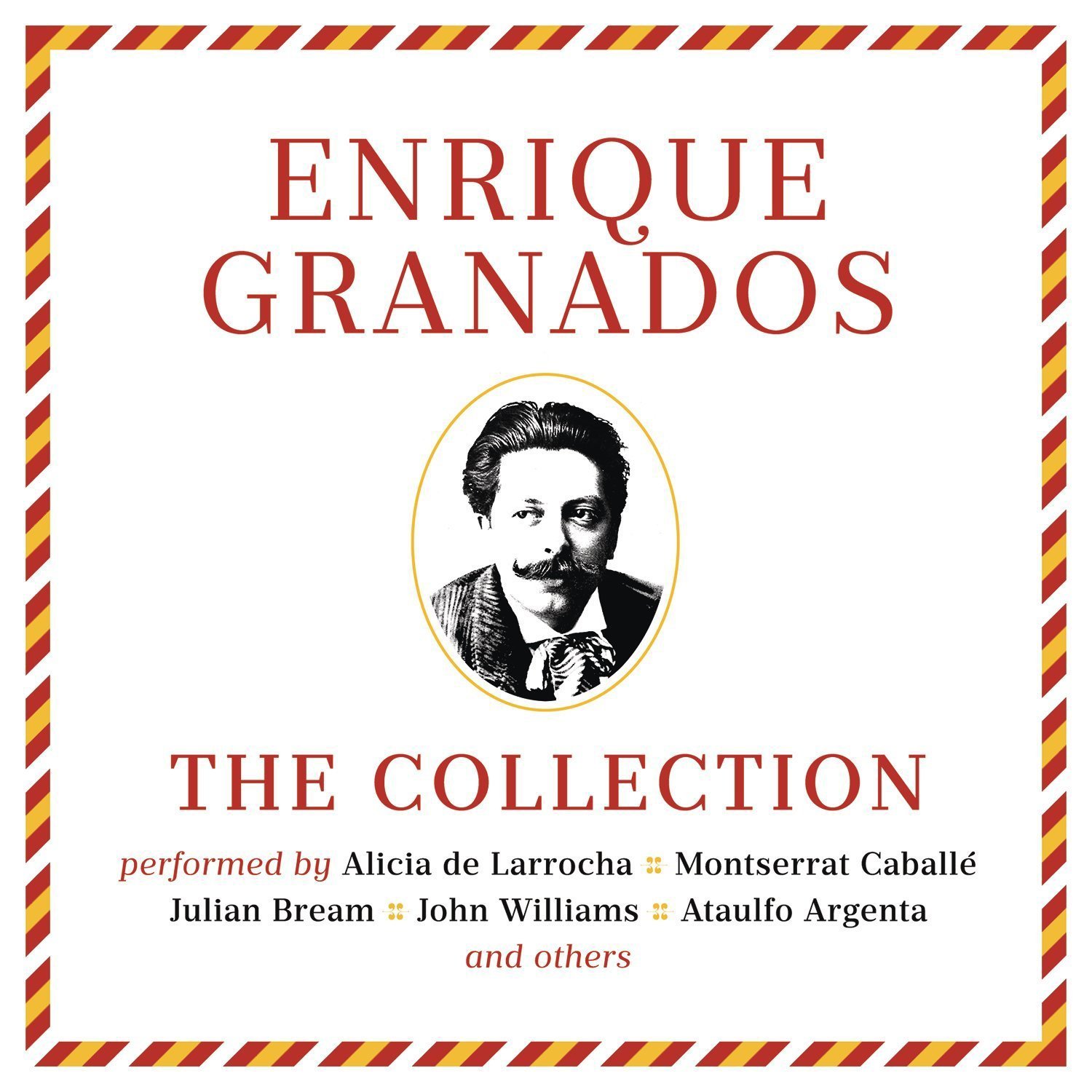 Enrique Granados was born 150 years ago this July, and died tragically in March 1916 in the English Channel. This excellent compilation contains almost everything of value that Granados, produced.
The greatest success of Granados's career as a composer was the New York premiere in January 1916 of his opera Goyescas, based on his piano masterpiece of the same name.
After this triumph, whilst still in New York, Granados wrote to a friend; "I have a whole world of ideas. I am only now starting my work".
Sadly though, he only had a few weeks to live. President Woodrow Wilson invited him to play at the White House, so Granados and his wife cancelled their direct boat to Spain and instead sailed to Liverpool. From where they embarked for Dieppe on the liner Sussex.
On March 27th it was torpedoed by a German submarine. Granados was hauled on board a lifeboat, but when he found his wife wasn't with him, he dived back in to save her, and both drowned.
A heroic end to a career that would surely have taken him so much further.
The heart of this box are three mid-90s recordings of his major piano pieces by his greatest modern exponent, the late Alicia de Larrocha.
Larrocha was barely five feet tall, but had a formidable technique, and an understanding of Granados's idiom, that makes these recordings exceptional.
The early Spanish Dances (1892-1900) may be often gaudy picture postcards of Spain, but Larrocha makes them memorable, and they are so tuneful.
In Larrocha's hands, the Goyescas emerge as one of the great early 20th century piano masterpieces. There is also a vintage complete operatic version, conducted by another exceptional Spanish musician, Ataúlfo Argenta.
Also included are some outstanding performances of Granados transcriptions, by great 20th century musicians like Pablo Casals and Jascha Heifetz.
I also enjoyed the delightful harp transcriptions of the Valses Poeticos by the harpist Xavier de Maistre from 2009. Finally there is a whole album of guitar transcriptions exceptionally well played by Julian Bream, who is partnered in some of them by John Williams.
A good buy but by today's standards its price of £25.99 is a bit much.
Bargain Album of the Week
Prokofiev: Lieutenant Kijé Suite & Symphonies Nos. 1 & 7 - Tugan Sokhiev
Sony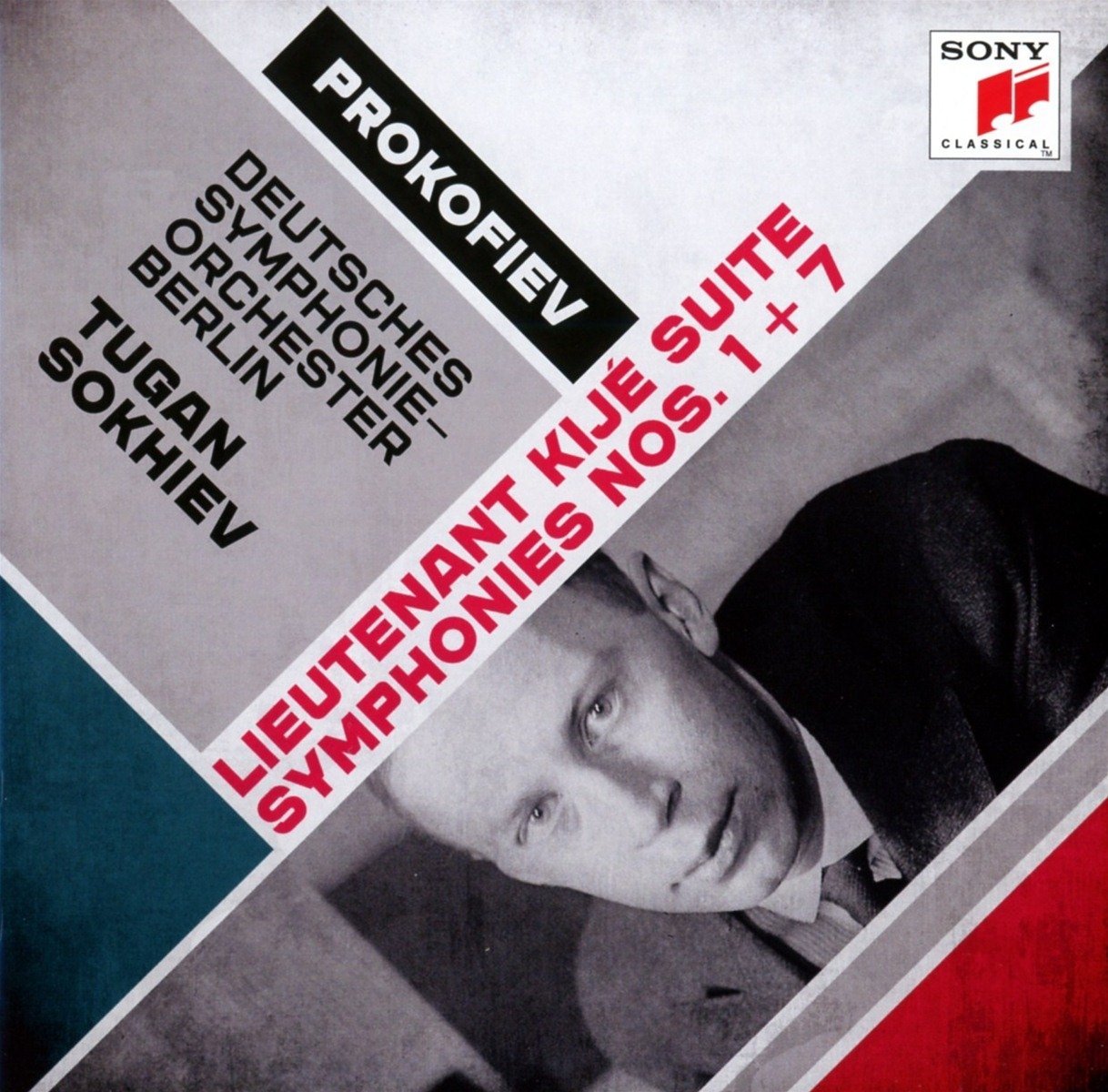 This mightily impressive album is drawn from radio recordings made by German Radio in 2014 and 2016 in Berlin's finest concert hall, the Philharmonie. The recordings are exceptionally vivid, especially the recording of the Lieutenant Kijé Suite. It's closely miked and a bit in your face, but if you like state of the art sound, you will love this.
Happily, the good news about this album doesn't end there. Sokhiev and his orchestra are persuasive interpreters of all three interesting Prokofiev pieces. Which leads me to the third, and most significant piece of welcome news. All of this music is well worth listening to, and two of the pieces, if you don't know them, are riveting and readily accessible masterpieces.
The so-called Classical Symphony is a joy from beginning to end, and no one need feel they will be frightened off by it. Similarly, Lieutenant Kijé, which is a slightly more grown-up version of Peter and the Wolf. Terrific tunes, and a lot of the orchestration that is very Peterish. The Symphony No7 is more problematic, but well worth working at.
At 70 minutes, this is an excellent issue all round, which ticks every box.