6 European composers who found their careers in America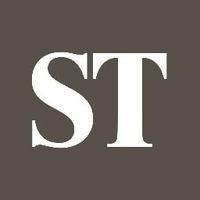 Promoted by The Sunday Times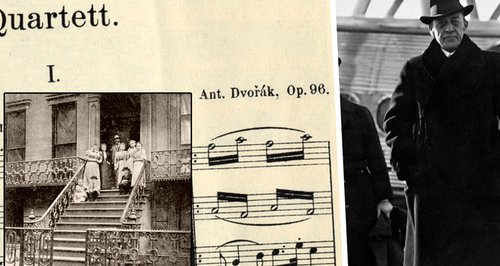 They were strangers in a foreign land, but Rachmaninov, Dvorak and many more reached new heights when they moved to America.
This Sunday Times interview with John Oliver showed how one Brit made it in America against all the odds. But he's not the only one: here are 6 composers who wouldn't have had the success they did without crossing the Atlantic.
1. Antonín Dvorák
The music of Dvorák captured a voice of America at the turn-of-the-century which many American critics of the era did not want to acknowledge; the voice and music of the African-American population. Dvorák said that "in the Negro melodies of America (he) discover(ed) all that is needed for a great and noble school of music," and he merged these melodies with folk songs from his native Bohemia to produce a music which vividly reveals the cultural reality of the era.

Did You Know: The spiritual 'Goin' Home' is actually by Dvorák? It's widely assumed that the melody at the end of the second movement of his 'New World Symphony' was a quote from an existing spiritual but it is in fact an original melody, and the lyrics were added later by his pupil, William Arms Fisher.

You can hear all these influences side by side in his "American" String Quartet in F, opus 93, which was premiered in 1894:
2. Erich W. Korngold
Korngold was a child prodigy in his native Austria-Hungary, writing his first ballet at the age of 11. However it was in America that he had his greatest impact, as a pioneering writer of Hollywood film scores. Perhaps because of his early start, he wrestled with labels such as 'juvenile' and 'trivial' throughout his career, but nevertheless he managed to carve out an authentic symphonic voice which represented an oasis of calm in the abrasive and aggressive musical environment of the age:

Listen for the glitter and glamour of 1940s Hollywood in Korngold's Violin Concerto:
3. Edward Elgar
Elgar and his music had an unusual relationship with America; although he never lived there, his Pomp and Circumstance, March No. 1 in D launched a new wave of popularity for the composer in the New World when it became the traditional piece used in American Graduation ceremonies.

Despite the thousands of times this piece is played every year in America, the only section that tends to be used is the middle section, whilst the rest of the piece is neglected.
We think that's a shame, so we've included it here in its entirety:
4. Béla Bartók
Bartók spent only five years in America, emigrating to escape Hungary when they joined the Axis Powers in November 1940. His compositional output was low in these last years, but despite this his concerto for orchestra, (composed in the last year of his life), has gone on to become one of his most popular works:
5. Benjamin Britten
Benjamin Britten followed W.H. Auden to America in 1939 and became an instant hit. He had been disillusioned with the state of arts in England at the time, and was worried that his pacifist stance in the shadow of the second world war might land him in prison like his good friend Michael Tippett. He and Peter Pears ended up spending three years in the U.S., and during this time he produced 'Paul Bunyan', which is a startling and iconic collision of English and American influences:
6. Sergei Rachmaninov
Rachmaninov did not choose to come to America; the Russian Revolution in 1917 forced him to flee the country, and his longing for his native land permeates every note of his music. Despite this, he found great success when he settled in Beverly Hills, although this was largely as a performer rather than a composer. He and his wife became American citizens just weeks before he died in 1943. Russia asked that his remains be sent home, but the family refused, saying that Rachmaninov had chosen America as his home. Here he plays his own Piano Concerto No. 3 with the Philadelphia Orchestra:
All these composers found their home in America, and used its rich cultural tapestry to influence their work. Without it, who knows what kind of a path their music would have taken?